"On the stand from Northern Ireland, Rory McIlroy." That was the joke doing the rounds under the grand dome in the lobby of Dublin's Four Courts building, the highest court in the land.
There was muffled excitement when at 10.45am McIlroy arrived in a dark suit, check shirt and – as is always surprising in such a master of hand-eye coordination – black-rimmed spectacles.
But in the end, a potentially unpleasant case more than 18 months in the making – and scheduled to run for eight weeks or more – was all but over with in far less time than the world No 1 is known to spend eyeing up a drive from the tee. And he never made it on to the stand at all.
For those who had allowed themselves to get excited about the prospect of the financial affairs of one of the world's richest sportspeople being laid bare in brutally tawdry fashion, it could not have been a more disappointing day.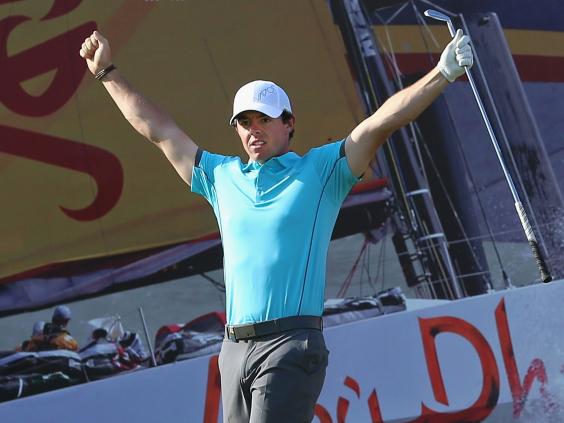 Court returned twice more, only to be told that "progress was being made" and a further adjournment requested. It was granted in seconds. McIlroy might wish he was out on the range now, it is only two months until he tees off at Augusta for the only major he has yet to win, but rising with such rapidity for the judge's entry and exit could be marked down as valuable squatting practice. 
Though neither side would tell anyone quite what was going on, it is extremely likely that the matter will now be settled in private, away from the prying eyes and tweeting fingers of the world's media, who filled the jury box and most of the public gallery in the ornate Court One.
If when McIlroy's lawyer Paul Gallagher SC returns this morning to address the court, he announces that a settlement has been reached, it will almost  certainly have been at great cost to his client.
It was the golfer himself who brought this action against his former management company Horizon Sports Management, and its chief Conor Ridge, an ambitious and somewhat portly sports executive with whom, McIlroy had claimed, he had signed an "unconscionable" contract at a Christmas party in 2011 and without proper legal representation.
But Horizon counter-sued and, if the reports are to be believed, it was McIlroy who had originally offered £8m to settle out of court. That offer, we have to assume, was rejected, which was what brought both parties to the banks of the Liffey yesterday morning, past the waiting cameras and photographers and into the High Court.
It was pure brinksmanship. Neither party has commented on whether that offer was improved upon by McIlroy, or even if that amount was correct. But it means that the complex financial affairs of arguably sport's most marketable commodity will almost  certainly be spared this  public airing.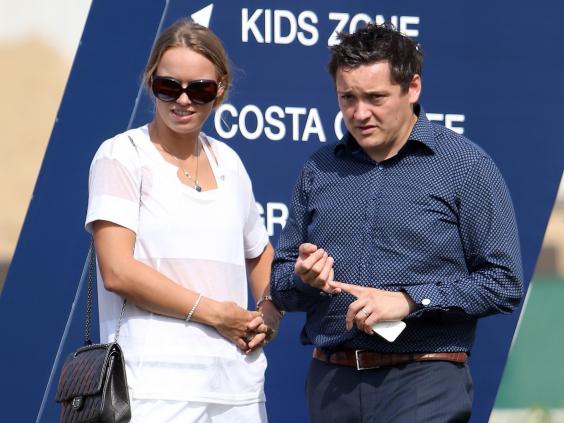 The details of an unpleasant feud between two men who were once friends (Ridge was McIlroy's guest at the White House in 2012) will likely remain private too, at least until biography season.
McIlroy had been expected to be cross-examined for more than two weeks by the representatives of Horizon. That would have been brutal and, in all likelihood, not short on personal detail.
Judge Brian Cregan, who would have been familiar with aspects of the case, late last year urged both parties to arbitrate in private.
McIlroy had said this matter would not distract him from his quest to win the Masters. A bold claim perhaps, but then in May last year he suddenly and publicly called off his engagement to tennis player Caroline Wozniacki, just after the wedding invitations had gone out in the post. McIlroy then briefly faced questions from journalists at Wentworth and strode out and won the BMW PGA Championship that same weekend. Two months later he won the Open.
McIlroy's contract with Horizon, the one which he is disputing the validity of, ran until 2017. Whatever solution the parties have reached, it would be highly unlikely for it to involve an ongoing relationship. Whatever load has been lightened from the Northern Irishman's wallet, it will have been lightened from his shoulders and his conscious, too.
Reuse content