Paul McGinley made three men very happy on Tuesday, his thinking broadly in line with golfing trade opinion, which gave Lee Westwood the nod over Luke Donald.
There was never any doubt that Stephen Gallacher would get a pick, nor Ian Poulter. Gallacher's display in Italy last week under pressure to qualify, demonstrated the mettle required for Ryder Cup combat. His Scottish passport is just added value 
Poulter's closing 66 at the Deutsche Bank championship in Boston yesterday showed he is in decent nick now that he is free from injury. He had nothing to prove in terms of his viability as a team member.
So it came down to a good month from Westwood in August after the horror of four successive missed cuts in June and July. Donald's closing 67 in Boston came just too late.
McGinley was effectively tossing a coin in choosing between his two heavyweights and was ultimately persuaded by Westwood's strong showing at the Bridgestone Invitational, where he closed with a 63, and a week later at the PGA Championship, where he led on day one with a 66 before finishing a creditable 15.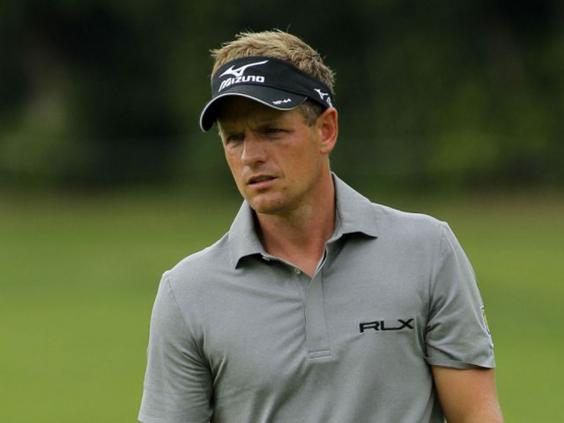 American skipper Tom Watson announces his three wild cards at midnight. Expect Keegan Bradley, Hunter Mahan and Webb Simpson to feature strongly in the deliberations. The first ball is struck in 24 days. Westwood will play at the Welsh Open the week before to ensure he is battle ready.
With the likes of Rory McIlory, Martin Kaymer, in possession of three of this year's four majors, Sergio Garcia, Henrik Stenson and Justin Rose all in potent form, McGinley could have picked himself and not overly weakened the European proposition.
As he said, he is a lucky skipper, leading arguably Europe's strongest team to Gleneagles at the end of the month. As Donald said in closing his Dear John call from his captain last night, "Go Europe".
Reuse content