We got a match, said Tom Watson. He was speaking in broad terms about the end of ceremony. We were talking Rory McIlroy versus Phil Mickelson, the heavyweight collision that even a blind draw could not avoid.
It had to be. The confrontation tempted by "smack-talking" Mickelson duly arrived when McIlroy and Sergio Garcia came out of captain Paul McGinley's hat as the opponents to bad boy Phil and Keegan Bradley in the fourth and final match of the morning fourballs.
How long before "liti-gate" pops up in that conversation? Who might sue first should Mickelson resurrect the legal dispute that has pitched McIlroy and his European team-mate Graeme McDowell on opposing sides?
"You have to like all the contests, but the last contest, that's the striking contest," Watson said, appreciating fully the significance of the duel. "That's the one that is the main event in the first round, you'd have to say. It's not rocket science here. That's what we're going to be looking at tomorrow."
Asked if the American wish was to see their poster boys of Medinah ranged against Europe's strongest pairing, Watson said: "We looked at the line-up. You always kind of look and guess what Paul might do, but honestly, it was really where the players wanted to play rather than where we thought Paul was going to put his teams. It just felt like this."
The players kept straight faces, responding neutrally to the potential for incendiary confrontation. McIlroy said: "They are a very strong pairing, never been beaten before, and we're looking to hand them their first defeat."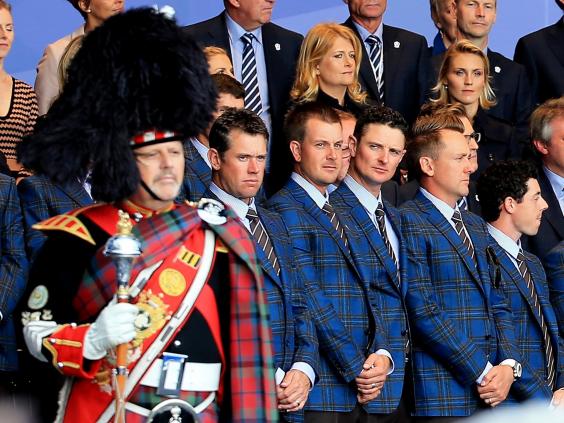 Mickelson was equally beige. "It's going to be a difficult match against what we perceive as the strongest team that Europe has. I know what a great player Rory McIlroy is and I've played with Sergio for a number of years and know what a great player he is. We have our work cut out for us, but we're on top of our games as well," he said.
More than anything the draw brought with it an overwhelming sense of relief. It was an awful lot of build-up to a decision that could have been, and probably was, made before the teams turned up on Monday.
Somewhere in the schmaltz and faux sincerity of the Ryder Cup opening ceremony authenticity has been lost. The marvellous contest has acquired an overbearing attachment to display. Scotland's favourite Scotsman, Dougie Donnelly, was invited by the organising committee to fill the gaps in a scripted hour of sentimental eulogies and soaring speeches.
Pipers piped, singers sang and dear old Dougie talked us through it with an avuncular flourish. Only the violins were missing as the suited leaders of the golfing community approached the stage. Scotland's outgoing First Minister, Alex Salmond, set the bar high with an address full of fawning ambition. The players were playing, he said, "for the love of country, continent and respect for the game of golf".
Blimey. That's what makes the Ryder Cup the best golf tournament in the world, don't you know? There is, it must be said, something in the American voice that lends itself to public speaking and which somehow ameliorates the cringe factor.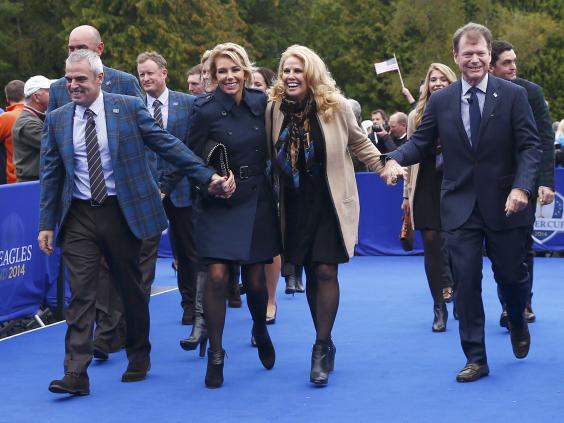 And so it was just about possible to listen to captain Watson without recourse to the sick bag. He spoke of "honour and respect for our game passing through generations", and men "coming together to play not for themselves, but as one". We believe you, Tom.
As ever, authenticity comes when a ball is hit. First up for Europe are Henrik Stenson and Justin Rose, No 4 and No 6 in the world respectively, against the Masters champion Bubba Watson and Webb Simpson.
The US Open champion Martin Kaymer partners Thomas Bjorn in the second tie against Rickie Fowler and America's 35-year-old rookie Jimmy Walker.
The third match is the traditional spot for rolling out newcomers. Watson went with the nuclear option in selecting two freshmen together, Jordan Spieth and Patrick Reed against Ian Poulter and Scottish totem and rookie Stephen Gallacher.
"It's great to get Stephen out on the first morning," McGinley said. "I had to get my ducks in a row. I wasn't thinking this three months ago, but I certainly was in Turin and he made it as one of the ducks.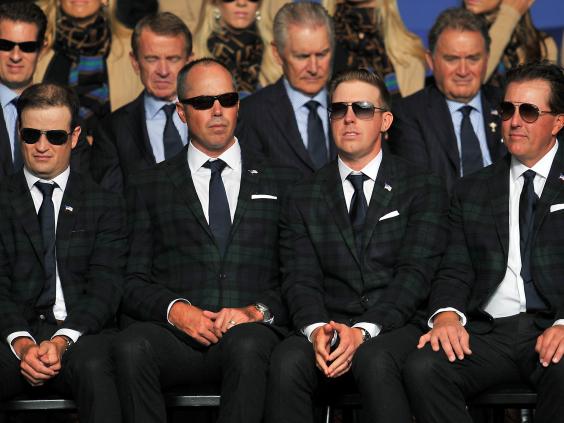 "He knows the golf course, and the very strong wind conditions that are forecast are right up Stevie's street. He's proved himself worthy of being one of the top 12 players in Europe. So he just needs to go and be Stevie. He has a big atmosphere guy on his shoulder, and he'll enjoy the prospect of playing  his first Ryder Cup match. Who wouldn't with Ian Poulter on your shoulder, playing at home?"
Indeed. Both captains claimed all 12 players would appear on Friday. That means a debut for Frenchman Victor Dubuisson in the afternoon foursomes alongside Graeme McDowell. McGinley was almost apologetic at having to leave McDowell out of the opening exchanges, a reflection not only of the depth at his disposal but of the shifting chemistry in the team.
"Graeme is a big player, playing very well with a big heart. I would love him to be out tomorrow morning. He loves the big atmosphere. But there's a lot of big atmospheres between now and Sunday night, and there will be a time and a place for Graeme to play that big role," McGinley said.
Inevitably, McGinley's strategy is built around the world's dominant force, McIlroy. Only if Europe are flying will McIlroy be handed a rest on Saturday. Though Europe boast four of the five highest-ranked players in the contest, the superior average ranking belongs to America.
Since the past five Ryder Cups have been won by the team in that mathematical position, do not be surprised to see America prick the favourite's bubble enveloping Europe. Against that home advantage is reckoned to be worth at least a point if not one and a half and Europe do not have to win to retain the trophy. Fourteen points will do.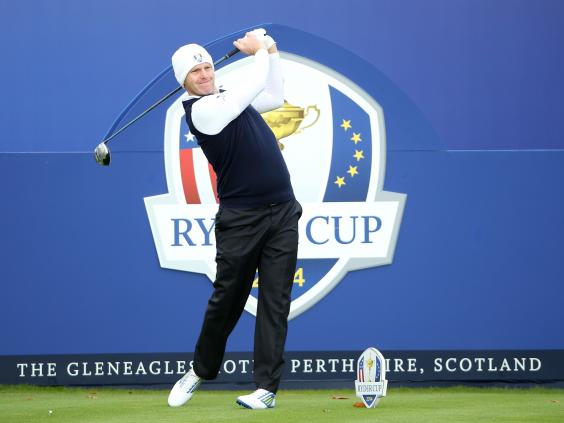 First day details: Gleneagles schedule
Friday's tee-off times:
Fourballs (Europe first)
7.35am J Rose & H Stenson v B Watson & W Simpson
7.50 T Bjorn & M Kaymer v  R Fowler & J Walker
8.05 S Gallacher & I Poulter v  J Spieth & P Reed
8.20 S Garcia & R McIlroy v  K Bradley & P Mickelson
Foursomes
1.15, 1.30, 1.45 & 2pm
Other players:
Europe J Donaldson, V Dubuisson, G McDowell, L Westwood.
United States J Furyk, Z Johnson, M Kuchar, H Mahan.
Television Sky Sports Ryder Cup, 7am-7pm (Highlights: BBC 2, 8.30-10pm)
Weather Mixture of cloud and sun, becoming brighter in afternoon. Max temp: 14C
Odds to lift the cup Europe 8-13, United States 7-4, Tie 10-1
Reuse content