Suzann Pettersen has apologised for her actions which sparked a major row at the Solheim Cup.
The 34-year-old Norwegian was portrayed in a villainous light by the United States team after a controversial incident on the 17th hole of the fourball match she and Charley Hull were contesting against Brittany Lincicome and Alison Lee.
The clash was all square when Lee missed a birdie putt to win the 17th. Lee clearly believed the two-foot putt she left had been, or was certain to be, conceded, and scooped up her ball.
But Pettersen stressed it had not been given, and therefore the European pair won the hole, before also winning the 18th to claim a two-up victory.
Pettersen initially refused to apologise for the incident that left her playing partner Hull in tears and when asked whether she would do the same again replied: "Totally." However, she has now posted a lengthy apology on Instagram.
"I am so sorry for not thinking about the bigger picture," she wrote in the aftermath of the tournament, which the United States won after coming back on the final day from 10-6 down.
"I've never felt more gutted and truly sad about what went down Sunday on the 17th at the Solheim Cup," it read.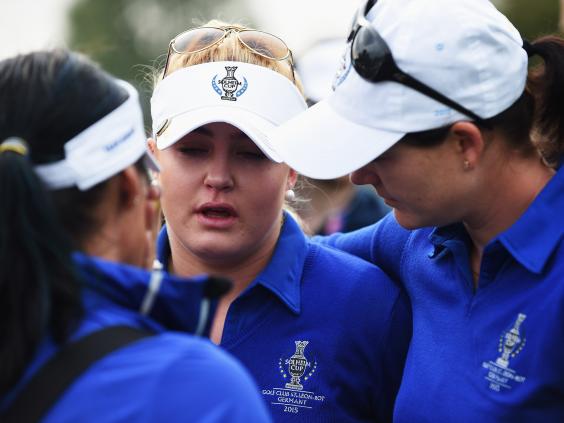 "I am so sorry for not thinking about the bigger picture in the heat of the battle and competition. I was trying my hardest for my team and put the single match and the point that could be earned ahead of sportsmanship and the game of golf itself! I feel like I let my team down and I am sorry.
"To the U.S. team, you guys have a great leader in Juli, who I've always looked up to and respect so much. Knowing I need to make things "right," I had a face to face chat with her before leaving Germany this morning to tell her in person how I really feel about all of this. I wanted her also to know that I am sorry.
"I hope in time the U.S. team will forgive me and know that I have learned a valuable lesson about what is truly important in this great game of golf which has given me so much in my life.
"To the fans of golf who watched the competition on TV, I am sorry for the way I carried myself. I can be so much better and being an ambassador for this great game means a lot to me. The Solheim Cup has been a huge part of my career. I wish I could change Sunday for many reasons. Unfortunately I can't. This week I want to push forward toward another opportunity to earn the Solheim Cup back for Europe in the right way. And I want to work hard to earn back your belief in me as someone who plays hard, plays fair and plays the great game of golf the right way."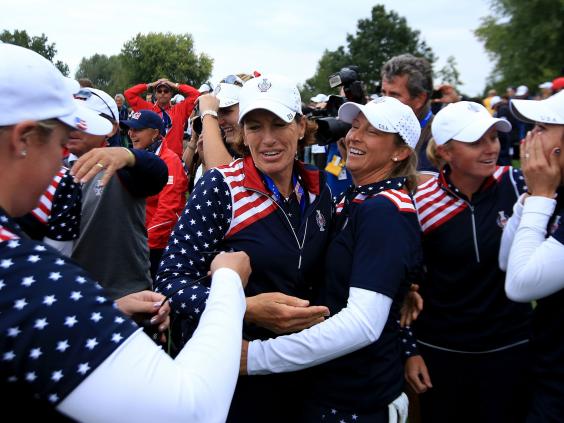 The fired-up Americans dominated the singles on Sunday to come back from 10-6 behind and lift the cup with a 14.5-13.5 victory.
Reuse content