He may have enjoyed the adulation of thousands at Hoylake, but it didn't go all to plan for Rory McIlroy, after his ex, Caroline Wozniacki, gave him a thinly veiled ribbing over his height issue.
The tennis player is in Turkey for the Istanbul Cup tournament and she posted a picture of herself on Instagram in high heels with the comment: "Out and about in Istanbul. It's been three years since I have worn high heels on a normal day out #feelsgood #looksgood."
For the record, Wozniacki is, at 5ft 10½, around two inches taller than the Northern Irishman, who broke off their engagement in May.
Macpherson ends 26 over
The good news for Bryden Macpherson was that his second-round score was a 10-shot improvement on his first.
The bad news is that he still carded 80.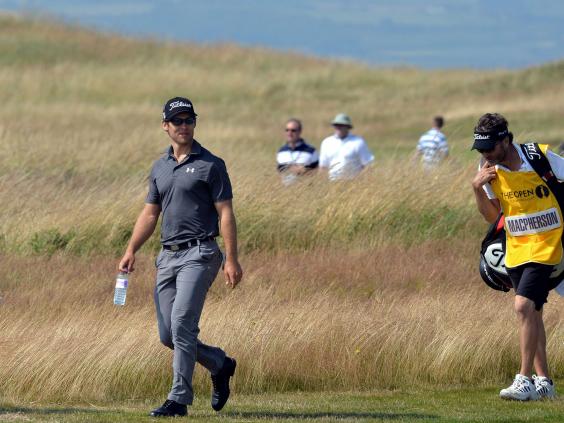 His 90-shot first round was the worst witnessed at the Open for 15 years, but he was remarkably circumspect despite spectacularly missing the cut last night with a combined score of 26 over par.
"I think it's character building, that's all it is," said the Australian. "If you see it as anything  more or anything less, then you're looking at it the wrong way."
He added: "Today was better [than Thursday]. I actually hit the ball in play today."