The golf buggy incident at Hoylake on Wednesday was the second such instance in consecutive majors, proving it wasn't just a local problem.
A 44-year-old man has been charged with aggravated unauthorised taking of a vehicle and common assault after allegedly colliding with a security guard when attempting to drive a buggy out of Royal Liverpool.
At the US Open last month Tommy Lineberry drove the cart of NBC Sports analyst Roger Maltbie at Pinehurst and hit a state trooper on the course. If ever a sport was supposed to encourage driving with due care and attention...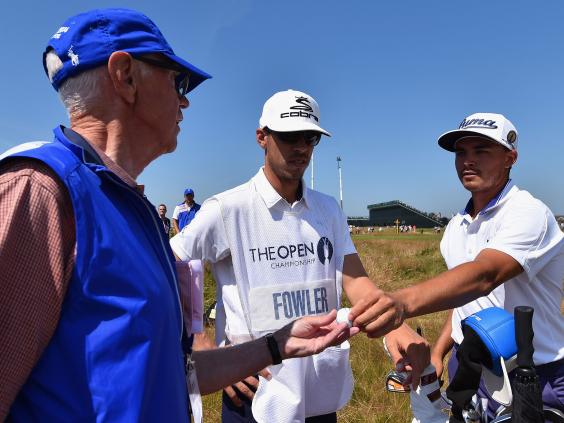 Marshal strikes unlucky
A marshal at Royal Liverpool should probably avoid going out in a storm any time soon after he contrived to be hit by two golf balls within an hour. Bill Davies, who was on duty at the 16th hole, was struck on his leg by Rickie Fowler, then on the shoulder by Charl Schwartzel. "It hit me on the shoulder and I went down and lay there for a little bit of time, I wasn't too bad but having two detonating things happening to you within three-quarters of hour, then you know, you start worrying," said Davies, who is president of the Vicars Cross Golf Club in Chester. It seems he could do with his members saying a prayer for him.
Reuse content