Tiger Woods has not given up on that 15th major. Acting on the advice of the US Open Championship director, Mike Davis, Woods spent two days this week at Chambers Bay, host to the US Open in a fortnight and a course that has yet to host a professional event.
While some in the field are in no hurry to crash through the time zones to the West Coast links, Woods has had his course planner out doing the maths with caddie Joe LaCava and new coach Chris Como.
"When Mike says something like that [get plenty of practice or you can't win], you got to pay attention, because he's an extremely bright man," said Woods, who tees up at the Memorial Tournament at Muirfield Village, his last event before Chambers Bay.
"We got out there and it was it was like, oh my god, there's so many different options here. I don't take a long time in practice rounds, but we played in three and a half hours just the front nine, had lunch, sat there and talked about it, and played another three and a half on the back.
"The next day was a little bit quicker, because we knew what to do, what to expect, what lines to take. We just knew how to play the golf course. It's very challenging in the sense that Mike has so many options off the tees or into the greens. There are so many different numbers that you have to know off the tees, and how that's going to play.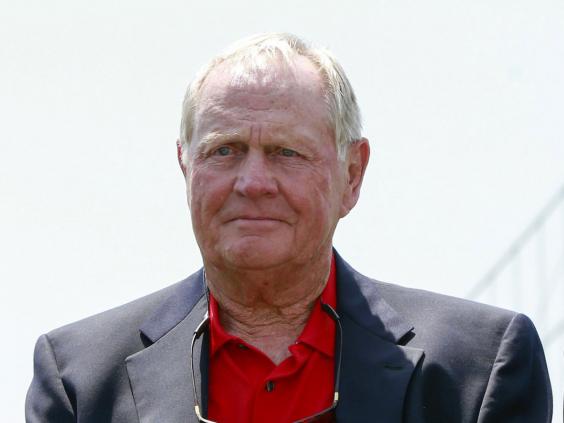 World No 1 Rory McIlroy dismissed via a tweet the idea of going across to Washington early, asking cheekily what Davis's handicap was. But that was before he missed two cuts on the spin. Woods believes it was time well spent. "You look at old-school US Opens, it's narrow fairways, high rough, miss it, hack out, try to make a par from the fairway.
"Here at Chambers, there are so many different landing areas and aggressive or passive lines, run the ball up, 40 feet, 50 feet, even sometimes 30 yards right of the green or left of the green, and it comes back 10 feet. We don't even see this in British Opens because they're not banked like this."
The man Woods is chasing in the major stakes, he of the 18 victories, Jack Nicklaus, had Muirfield Village mouths agape with the claim his career was not what it might have been. "I think I underachieved all my life," he said.
"If you feel you're overachieving or getting more out of what you should get, then you stop working. I always feel like I'm never getting what I should be getting out of what I'm doing. I always wanted to climb a mountain, to get better. Once you start to believe your own stuff, that's when you start going the other way. I felt like I never really achieved what I should have achieved. I still don't think I achieved what I could have achieved in my career."
Reuse content