A pinched nerve in the back, how many employers have heard that tale on a Monday morning? Nevertheless that is the condition that has forced the withdrawal of Tiger Woods from next week's Masters, the first time in his career he has missed America's blue riband golf event.
An operation, scaled down to a procedure in his website, was seen as the only option after rest and treatment failed to deliver Woods to the start line at the season's first major.
Inevitably his absence invites speculation about his prospects of adding to his tally of 14 major victories in pursuit of the record 18 claimed by Jack Nicklaus. Not that he sees it that way.
"It's tough right now, but I'm absolutely optimistic about the future," Woods said. "There are a couple [of] records by two outstanding individuals and players that I hope one day to break.
"As I've said many times, Sam [Snead] and Jack [Nicklaus] reached their milestones over an entire career. I plan to have a lot of years left in mine."
Snead captured a monumental 82 PGA Tour titles. Woods has 79, five of which came in a blistering 2013 that saw him resume the world No 1 ranking. A first major since his US Open victory in 2008 eluded him but the idea that a major was within his grasp gathered force.
That impetus has gone. At 38 he is more vulnerable to just this kind of repetitive strain injury. The flaring of back trouble that first dogged him during the Fed-Ex Series last September reared up at the Honda Classic, forcing his withdrawal after 13 holes on the final day.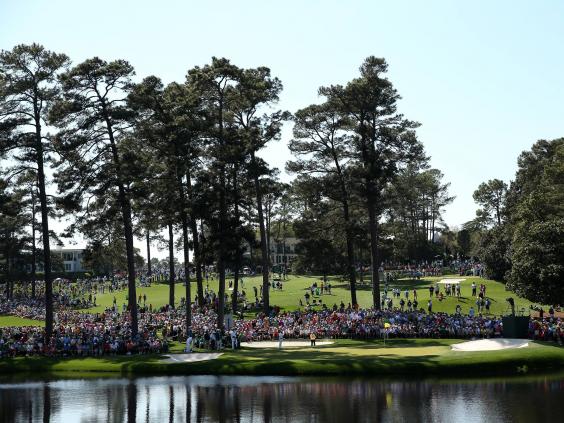 He was again in trouble a week later at the WGC Cadillac Championship at Doral, posting a final round 78 to equal the highest score of his professional career. Having pulled out of the defence of his Arnold Palmer Invitational title at Bay Hill, he decided medical intervention was the best solution.
"After attempting to get ready for the Masters, and failing to make the necessary progress, I decided, in consultation with my doctors, to have this procedure done," Woods said. "I'd like to express my disappointment to the Augusta National membership, staff, volunteers and patrons that I will not be at the Masters. It's a week that's very special to me.
"It also looks like I'll be forced to miss several upcoming tournaments to focus on my rehabilitation and getting healthy. It is frustrating, but it's something my doctors advised me to do for my immediate and long-term health."
His withdrawal completes an unwanted grand slam of major withdrawals. Woods' first target is the defence of the Players Championship, the richest tournament in the world, at Sawgrass next month, followed by the US Open at Pinehurst in June.
The Open Championship triggers the busiest stretch of the season, leading into the WGC Bridgestone and the US PGA Championship within three weeks, the Fed-Ex Play-Offs and finally the Ryder Cup in Scotland at the end of September.
Reuse content