Tiger Woods is becoming practiced at the brave face. There was even a joke after shooting a ten-over-par 80 in the first round of the US Open.
"On the bright side at least I kicked Rickie's butt today," he said, referencing the 81 posted by playing partner Fowler. Woods has shot 80-plus four times in his career, three times this year, twice in the past fortnight. This is no laughing matter.
The topped approach with his fairway wood at the last was arguably the nadir if not the most spectacular. That would be his second at the eighth, which ended with the club flying out of his hands backwards over his left shoulder after he carved it into the long grass off the tee.
"It's one of those things, just got to work through it. I'm trying as hard as I can to do it, and for some reason I just can't get the consistency that I'd like to have out there," Woods said.
"I fought hard and that was my number. I couldn't grind out any harder than that. So that's just the way I played. Unfortunately it was a high number today."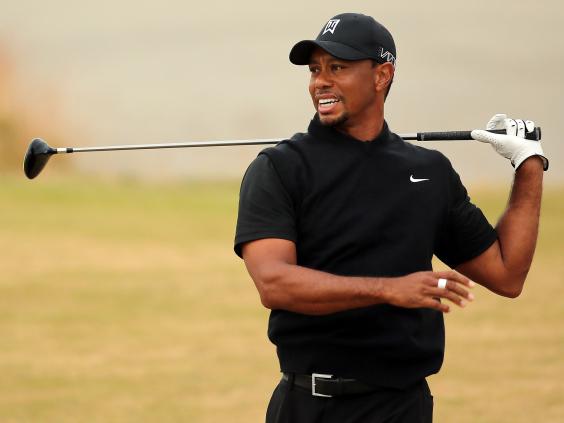 Woods, whose world ranking has slumped to 195, accounted for his predicament by citing a lack of competitive engagement. "I haven't played enough. I didn't play much last year and I haven't played much this year. Knee surgeries are pretty easy compared to a back surgery, the recovery time. And for some reason, it's just a lot harder dealing with a nerve than a joint."
Woods opened with successive bogeys and was four over at the turn. It was clear then that damage limitation was the best for which he could hope. But even that was beyond him with the surrender of six further shots in five holes, including a treble-bogey seven at the fearsome 546-yard 14.
Pride rewarded him with his only birdie of the round at the driveable par-4 16 before the hacker's finish at 18 yielded a closing bogey. Barring a miracle today Woods will record the 14th missed cut of his pro career.
Reuse content