Sebastian Vettel remained adamant here on Thursday afternoon that, his victory in the season-opening Australian Grand Prix notwithstanding, Ferrari are behind Mercedes when it comes to choosing the favourite going into this weekend's race in China.
In Melbourne's Albert Park, Vettel was able to hound pole-sitter and early leader Lewis Hamilton for the first 17 laps, before moving ahead when the triple champion's tyres wore out.
Vettel then continued for another five laps before changing his Ferrari's rubber and, thanks to Hamilton getting trapped behind Max Verstappen, was able to maintain his lead to the finish.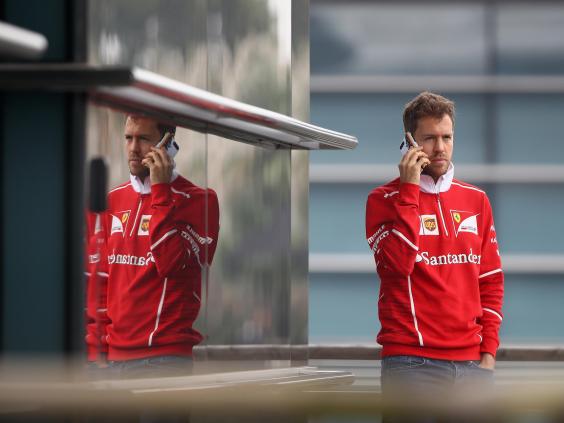 His victory appeared to confirm what close observers had noted during pre-season testing: that the new Ferrari SF70H is a much better car than last year's in terms of both power and handling, and a match for Mercedes' new F1 W08 EQ Power.
Last year Ferrari also looked strong Down Under but ultimately failed to deliver the goods, however, and the four-time champion said he does not place too much store on what happened on a track notorious for its stop-start nature and the difficulty it presents with overtaking.
"Just because we won there doesn't mean we come here expecting to fight for the victory," he admitted.
"It's completely different here. The weather is completely different looking outside now [it was raining, and may do so at times throughout the weekend]. It's always a grand prix full of surprises. In 2007, in my first race here, I started 17th or 18th in the Toro Rosso and finished fourth. We had the rain helping us."
The 2017 Formula 1 grid
The 2017 Formula 1 grid
1/20 Sebastian Vettel, Ferrari

Vettel finished fourth last season and will hope improvements to the team's 1.6-litre V6 will help him back onto the podium.

Getty

2/20 Kimi Raikkonen, Ferrari

The experienced Finn largely underperformed last season. At 37, could be his final season racing for a top team.

Getty

3/20 Sergio Perez, Force India

Perez retains the drive he has held since 2014. Force India again use the Mercedes-AMG engine.

Getty

4/20 Esteban Ocon, Force India

The talented 20-year-old raced in 9 Grand Prix for Manor last season and earns a call-up to a much more competitive team.

Getty

5/20 Romain Grosjean, Haas

Haas had a very good season last year, finishing 8th with their Ferrari engine. Grosjean will look to improve on his 13th place finish.

AFP/Getty

6/20 Kevin Magnussen, Haas

The Dane moves from Renault to Haas. Struggled last season.

Getty

7/20 Stoffel Vandoorne, McLaren

The talented Belgian, who scored a world championship point in the unfamiliar MP4-31 last year, replaces Jenson Button at McLaren.

Getty

8/20 Fernando Alonso, McLaren

The youngest double champion of all-time remains at McLaren for the 2017 season, despite a well publicised approach from Mercedes.

Getty

9/20 Lewis Hamilton, Mercedes

The team - and driver - to beat since the infamous V6 rule changes came into place in 2014.

Getty

10/20 Valtteri Bottas, Mercedes

Bottas replaces world champion Nico Rosberg at Mercedes, Will push Hamilton all the way this campaign.

Getty

11/20 Daniel Ricciardo, Red Bull

Adrian Newey has completely redesigned the RB13 for the 2017 season and Ricciardo will be hopeful of bettering last year's 3rd place finish.

Getty

12/20 Max Verstappen, Red Bull

There will be plenty of attention on Verstappen as he completes his first full season at Red Bull.

Getty

13/20 Nico Hulkenberg, Renault

Hulkenberg moves to the team from Force India, replacing Kevin Magnussen.

Getty

14/20 Jolyon Palmer, Renault

The Brit came under pressure last year for a disappointing 18th-place finish. Will be hopeful of improvement.

Getty

15/20 Marcus Ericsson, Sauber

Sauber were poor last season and were plagued by retirements. Ericsson nevertheless remains with the team for a third campaign.

AFP/Getty

16/20 Pascal Wehrlein, Sauber

The 22-year-old wins a drive at Sauber, moving from Manor Racing.

Getty

17/20 Daniil Kvyat, Toro Rosso

Resigned to Toro Rosso after plenty of speculation; will be desperate to show he shouldn't have been replaced by Verstappen at Red Bull.

Getty

18/20 Carlos Sainz Jr, Toro Rosso

Now in his third season with the team. Toro Rosso this year return to a Renault engine.

Getty

19/20 Lance Stroll, Williams

18-year-old rookie. Stroll's first appearance in the car didn't inspire confidence, he spun the car in testing.

Getty

20/20 Felipe Massa, Williams

Heroically returns to the team after Bottas departed for Mercedes. One of the most experienced drivers on the grid.

Getty
Both of F1's major teams face critical weekends here as their battle for the World Championship is expected to intensify. If Mercedes hit back here with victory, many will see it as situation normal given their domination of the past three years. But if Ferrari again have the upper hand, the Brackley-based team will be on even stronger Red Alert.
The Shanghai International Circuit is always hard on tyres, especially the left front which does so much of the work, and though Pirelli's wider 2017 tyres have more durable compounds, the rubber will undoubtedly play a key role as the long, fast corners traditionally place a premium on wear. That could again play to the strengths Ferrari demonstrated so well in Melbourne.
The track also has the season's longest straight: It's 1.17 kms long and last year's maximum speeds hit 340 kmh on the approach to Turn 14 and cars run at full throttle for 55 percent of the lap.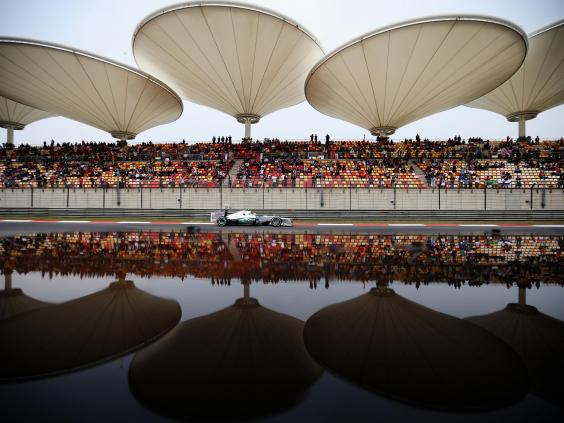 In the past three years that would have been manna from Heaven for the Mercedes-engined teams, but Guenther Steiner, the team principal of the Ferrari-powered sophomore Haas team, firmly believes that Italian power unit now matches the Germans' horsepower.
"I still think Mercedes has to be the favourite," Vettel insisted.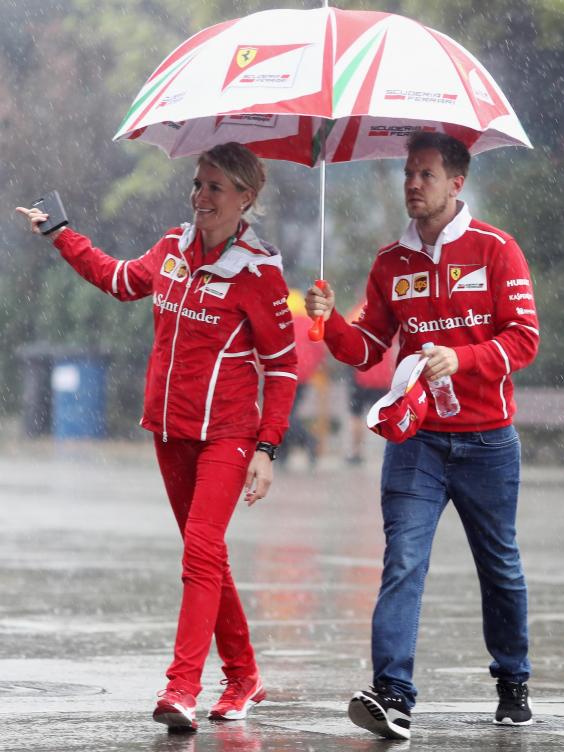 "We had a strong first race but we really go race by race. We know we have a good package which puts us in a good place, but we know there are a lot of things we need to do to keep up with them and keep up with the position we are in now to fight for good races.
"The victory was the best medicine for everyone, it's good we did that and we move on. But after one race it's easy to say this year is better than last year, but it is only one race.
"The team has evolved, we are generally in a better position, people are more comfortable. We are more confident in the way we work now and hopefully we can keep up the trend to show it on track.
"It's a demanding track for tyres and cars in particular and also drivers – so it's difficult to predict anything."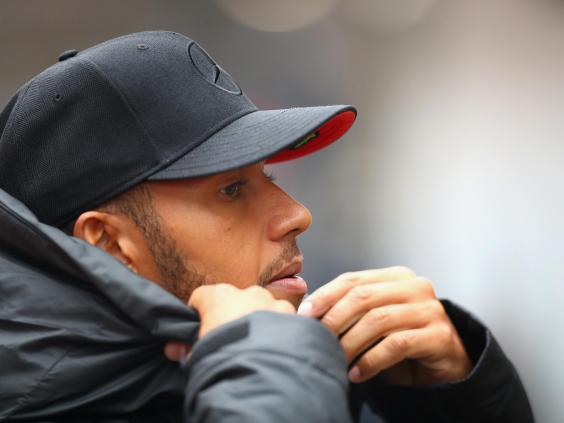 After criticism that the opening race was dull, China - and Bahrain next weekend - may paint a more dramatic picture as both tracks enable the cars to 'breathe' and the racing to flow more.
At tracks such as Albert Park the greater grip of the wider tyres and thus the reduced braking distances militates against overtaking, but the fact that Vettel was able to hound Hamilton closely in the early stages there indicates that drivers can push the new tyres much harder without them fading when running in another car's wake.
That could set up some interesting overtaking opportunities. Those made on-track, as opposed to via pit stop strategy, are likely to be more robust and spectacular since the drivers must be even more committed given the reduced zones in which passing may be possible.
After this weekend and next it may be possible to make a clearer judgement of the success – or otherwise – of the new regulations. Not just in terms of which marquees are doing the winning, but the quality of what actually happens on the track.
Reuse content