In China a week ago Sebastian Vettel could have been forgiven for feeing that a Safety Car intervention had cost him his chance of victory. But this time around a similar deployment played into his hands, setting up the 44th success of his career beneath the lights of Bahrain. Some you lose, some you win.
Without that intervention Lewis Hamilton would not have had to make a pit stop at the same time as Mercedes' team-mate Valtteri Bottas, nor have slowed down Daniel Ricciardo as they came in together, and he might not thus have received a five-second penalty that ultimately stymied his chance of winning. But second place was solid damage limitation, as he and Vettel continued their mano a mano fight.
Conditions in the dusk were cooler than any bar those in qualifying the previous evening, but a strong wind that had been blowing all day kept the drivers on their mettle.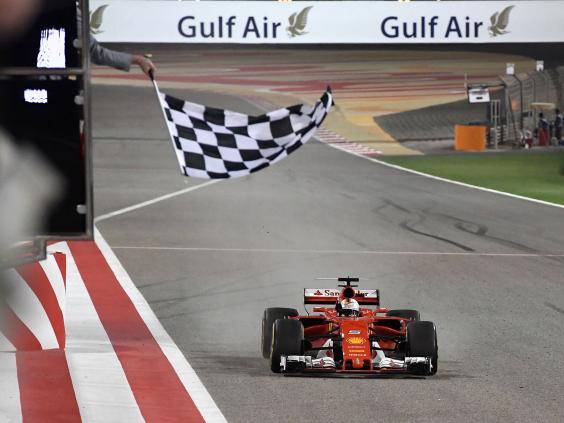 Bottas kept his advantage of pole position, but as Hamilton made an indifferent start from the slow, right-hand side of the grid, Vettel jumped him going into the first corner. Earlier in the weekend, Bernie Ecclestone had said how good it would be if Red Bull could get into the fight between Mercedes and Ferrari, and Hamilton was lucky to get through Turn 2 without more trouble from fast-starting Max Verstappen, who jumped team-mate Ricciardo at the start.
For the first 10 laps Bottas, Vettel, Hamilton, Verstappen and Ricciardo played high-speed follow-my-leader, none of them able to pull a move, and the Dutchman summarised the stalemate when he radioed in: "We are quicker than them, but I'm stuck."
Vettel was the first to blink, pitting for more supersoft Pirelli tyres on lap 10. Verstappen, having told Red Bull they needed to do something similar, followed suit a lap later.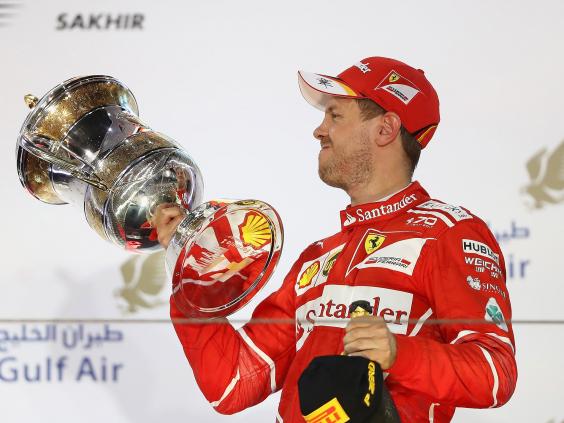 Hamilton, meanwhile, immediately closed in on his team-mate now that he didn't have Vettel in front of him, but then came drama as Verstappen suffered a brake problem and went straight on into the tyre wall on the 12th lap. He was unharmed, and no Safety Car was required, but former racer Bernd Maylander was called out to work in his Mercedes roadcar a lap later when Carlos Sainz, leaving the pits after a stop in his Toro Rosso, clattered into the side of rookie Lance Stroll's Williams as the Canadian turned into Turn 1.
Now Mercedes had no alternative but to pit both their drivers at the same time, which meant stacking Hamilton behind Bottas. He came in very slowly to give his crew the time to deal with his team-mate, and hindered the following Ricciardo in the process, attracting an investigation by the race stewards which included former Indianapolis 500 winner Danny Sullivan. By the 20th lap they announced that he had incurred thee five-second penalty.
Worse still Ricciardo had jumped him for third place, but he soon rectified that with a move when the track went green again on the 17th lap.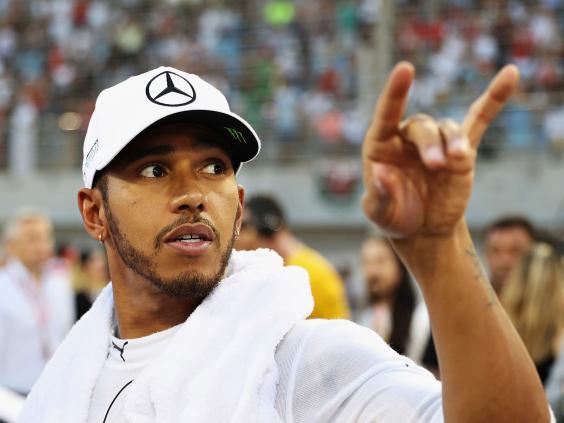 Up front, Bottas sold Vettel a dummy going into Turn 1 and forced him to defend, and three corners later the Mercedes was alongside the Ferrari. It was the tightest moment for Vettel all evening, but he robustly defended and as Bottas was forced wide on to the kerb, he had to back off the throttle. "That was hairy, but I think I did a good job!" Vettel said, and from that moment on, he was golden.
"Right after the start I could feel we were really quick, so I was able to put Valtteri under pressure, but it was difficult to get him to make any mistakes. Then we got the Safety Car soon after we had gone for the undercut. At first I wasn't sure it worked for me, but we were lucky as others couldn't benefit. I was surprised to find myself ahead of them all.
"After that I could control the pace to the end, and the car was a dream today."
As he quickly pulled clear, Bottas continued to struggle with oversteer, prompting Hamilton to instruct his team that they shouldn't let Vettel get away. Meaning, get Bottas out of the way so he could have a go at the Ferrari. On the 29th lap the Finn did not make it difficult when he drew alongside him going into the first corner, and when Vettel pitted again for soft tyres on the 33rd lap, Hamilton found himself in the lead for the first time. It was soon clear, however, that his own soft rubber, which had already done 20 laps, was not going to get him to the finish.
He pushed as hard as he could, then pitted on the 41st lap, serving his five-second penalty before his crew slapped on another set of softs, just as Ricciardo, on a new set of supersofts, was setting fastest lap.
"Why am I on these tyres?" Hamilton asked. "Because we think they are the best," his crew responded.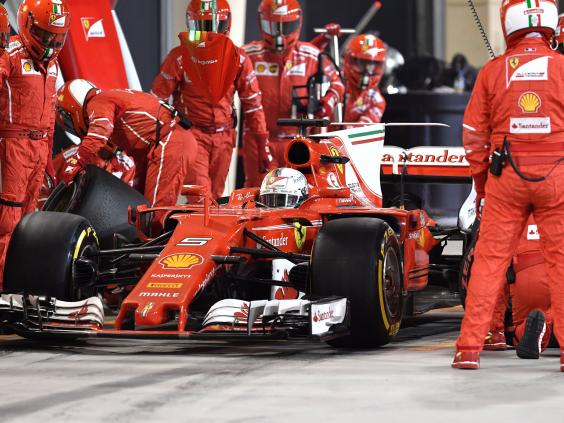 Hamilton soon agreed, as he started banging in a blistering series of fastest laps way quicker than anything anyone else was doing. Soon he was back with Bottas, who dutifully once again did not hinder him when he came speeding up behind him in Turn 12 on the 47th lap. Where Vettel had been lapping no quicker than 1m 34.0s, Hamilton's best was 1m 32.792s. By lap 54 the gap to the Ferrari was 5.8s, and you wondered what might have been without that penalty.
In the end, Hamilton eased back as it was clear that the challenge was insurmountable and finished 6.6s down, but he was happy with a strong points haul.
"First of all, congratulations to Seb and thanks to Valtteri for being generous," he said.
"I didn't make the best start, but the pitlane thing was completely my fault. That five seconds was costly, definitely, so apologies to the team. I had a long way to catch up and I tried really hard, but I couldn't make it. Honestly I believed I could catch Seb, but the penalty made it twice as hard as it would have been.
"Of course the disappointment is there. When you lose points for the team, especially when you could have won, it's painful, but it is what it is."
Reuse content