Bernie Ecclestone believes one of his most trusted female aides could succeed him as Formula One supremo, almost a decade on from suggesting a woman's place was in the kitchen rather than a race track.
Sacha Woodward-Hill is a name relatively unknown to those outside of Ecclestone's plush Knightsbridge offices from where many of his deals have been done over the years.
But as chief legal officer she has steered the 84-year-old Ecclestone through numerous trouble spots and court cases, including his bribery trial in Munich earlier this year, and is as dedicated a right hand as anyone could be.
It is understood Woodward-Hill holds 17 directorships in F1-connected businesses so understands its workings as well as Ecclestone himself, and in that sense appears the perfect fit.
F1 2014 championship driver ratings
F1 2014 championship driver ratings
1/22 Lewis Hamilton – 9

The two-time world champion deserved every bit of his success in 2014, in which he showed he was the faster driver in the battle with Nico Rosberg. Had he not made the error in Brazil that allowed Rosberg to take victory, it could well have been a perfect 10 for Hamilton.

2/22 Nico Rosberg – 8

Rosberg pushed his team-mate all the way but ultimately who had no answer to Hamilton's sheer speed when it was a straight dog-fight between the two. The mechanical failure in Abu Dhabi robbed him of any hope of winning the title, but it would've been unlikely that he could have passed the eventual champion anyway.

Getty Images

3/22 Sebastian Vettel - 5

Who'd have thought the four time world champion would not win a single race this season? Perhaps that's not so bad given Mercedes dominated the season, but his new team-mate Ricciardo won three times, and simply it's been a case of not good enough from Seb. He'll hope the grass is greener at Ferrari next season.

Getty Images

4/22 Daniel Ricciardo - 9

A world champion in the making, Ricciardo has shown that he is both hugely talented and one of the nicest guys on the grid. He was rewarded for his excellent drives with three victories in Canada, Hungary and Belgium, and he fully warrants his third place in the Drivers' Championship.

GETTY IMAGES

5/22 Fernando Alonso - 6

The Spaniard may have endured a difficult year with Ferrari which has led to his exit, but in his eyes he has put in some of his best drives this season. He dominated his team-mate, the 2007 world champion, and he can still be pleased with a number of his performances this season.

Getty Images

6/22 Kimi Raikkonen - 3

What happened to the Flying Finn of last season at Lotus? Raikkonen has not performed well at all since his return to Ferrari, and there's a strong case to drop him to have been dropped for next year – though he will partner Vettel next year. A season-best of fourth in Spa is the anomaly of a poor season.

Getty Images

7/22 Felipe Massa - 7

His career could have been over when he left Ferrari last season, but the Williams team rewarded his determination to remain in F1 with a massively fast car. Two third-place finishes – the best in Brazil in front of his home fans – made up for a few retirements and nasty crashes, though they weren't of his doing.

Getty Images

8/22 Valterri Bottas - 7

One more podium finish than his team-mate and just one retirement all season has capped a breakthrough year for Bottas. The Finn is showing why he is rated so highly and he has a phenomenally calm head on his shoulders. His drive in Austria was a particular highlight.

Getty Images

9/22 Jenson Button - 6

Somehow under the radar Button has performed admirably in a car that has not been up to scratch this season. Button has out-performed Magnussen in the Drivers' Championship and started with a bang as he secured third in Australia, and a strong end to the season could still see him remain for 2015.

Getty images

10/22 Kevin Magnussen - 6

Moments of sheer braveness and incredibility have been hindered by errors and rashness, and a number of penalties this season have ended up costing Magnussen. Like Button, he amazed by finishing second in Melbourne, but has managed no better than fifth since then.

Getty Images

11/22 Sergio Perez - 4

Inconsistency has seen Perez finish up and down the field, with a third place in Bahrain helping him forget the fact that he didn't even start in Malaysia due to reliability failure.

Getty Images

12/22 Nico Hulkenberg - 5

Big things were expected from Hulkenberg after last season's performances despite missing out on a so-called 'big team' but hasn't been as outstanding as we've come to expect. Consistently inside the top-10, Hulkenberg will still be in the Force India next year.

Getty Images

13/22 Jean-Eric Vergne - 4

Five retirements in the first eight races looked to pave the way for Vergne's exit, but Kvyat's move to Red Bull could yet allow the Frenchman a second chance in F1. A season-best of sixth in Singapore was the best of a poor season.

14/22 Danil Kvyat - 4

The young Russian has shown that he has what it takes to make it in F1, but too many times this season he's fallen away and finished outside the top 10. Only three times this season did he finish inside the top 10, which hasn't been good enough.

Getty Images

15/22 Adrian Sutil - 2

A dismal year for Sauber looks to have confirmed the end of Sutil's time in F1. He hasn't scored a point and has already been confirmed as leaving Sauber, and he's unlikely to be picked up again before the start of next season.

Getty Images

16/22 Esteban Gutierrez - 2

A year to forget for the Mexican who will also be leaving Sauber this year. He remains confident of securing another drive for next season, but it certainly won't be based on results this season.

Getty Images

17/22 Romain Grosjean - 3

Let's not take too much from Grosjean's results, as the Lotus has simply been awful this season. He's asserted himself as the lead driver in the team following Raikkonen's exit, and he'll hope for much better fortunes next season having confirmed his stay witht he team.

Getty Images

18/22 Pastor Maldonado - 1

Where do you start with him? If he's not crashing, he's being penalised by the stewards for reckless driving. At times he's even been running behind the Caterhams and Marussias which simply isn't acceptable for Lotus. Finally scored a first point of the season in the United States.

Getty Images

19/22 Jules Bianchi - 5

It would be easy to bump up his rating due after the tragedy of his crash in Japan, but the fact is that Bianchi has impressed everyone this season. His drive in Monaco to score Marussia's first ever point will go down in F1 history, and he looked nailed on for a future Ferrari drive. Here's hoping he makes a recovery from his serious injuries.

Getty Images

20/22 Max Chilton - 2

Chilton's efforts in finishing every race he started finally came to an end in Canada, but he was consistently out-performed by Bianchi. Marussia's absence from the grid towards the end of the season looks to have ended his time in F1.

REUTERS

21/22 Kamui Kobayashi - 2

A strange season saw Kobayashi somewhat surprisingly recalled to Caterham, but financial problems meant he lost his drive in Monza only to return for the next race. Two 13th place finishes represents Caterham's best finishes this season.

GETTY IMAGES

22/22 Marcus Ericcson - 1

He has structured a move to Sauber for next season and severed ties with Caterham before their return in Abu Dhabi. A tough year, but he'll get another chance to impress next term.

Getty Images
It is also believed she has a good rapport with Donald Mackenzie, the co-chairman of private equity firm CVC Capital Partners, F1's primary shareholders.
Asked directly about Woodward-Hill at an end-of-season briefing, Ecclestone said: "The people here (in Knightsbridge) would be able to easily follow through what we have put in place.
"Perhaps if I controlled the board I would probably say it wouldn't be a bad idea to have a woman being the chief executive.
"If I died there are enough people in the company who could continue running it the way we have set things up.
"Would they (CVC) want a front guy? Particularly if they run an IPO (float the sport on the Stock Exchange) then the City would want to see someone I suppose and the right person would come along."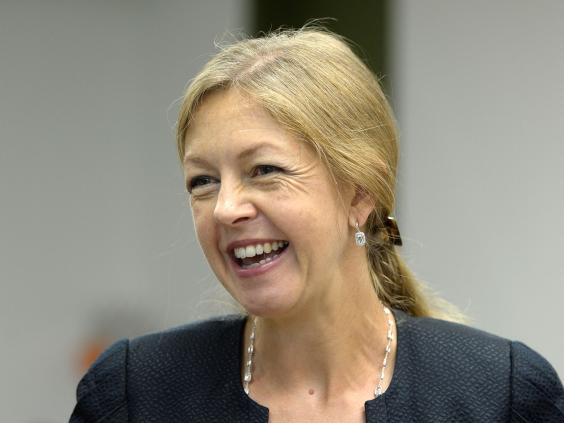 It is all a far cry to his comments in 2005 shortly after the United States' top female motorsports star Danica Patrick had just finished fourth in the Indianapolis 500.
Ecclestone remarked at the time: "You know I've got one of those wonderful ideas...women should be dressed in white like all the other domestic appliances."
Meanwhile, Ecclestone has applauded old adversary Ron Dennis for making the right call in keeping faith with Jenson Button.
Ecclestone has rarely seen eye to eye with Dennis in the past, but on Thursday McLaren's Group CEO finally made Formula One's supremo smile with one of his decisions.
After months of deliberation, Dennis confirmed Button would remain on board with the team for another two years as partner to fellow world champion Fernando Alonso who has signed a three-year deal.
Given Button's high profile within the sport, and the exposure he helps generate, Ecclestone said: "Jenson's going to be there, which is good isn't it? He's the right guy.
"He's well known, gets the job done in the end. He still delivers."
Delivering on the faith shown in him is exactly what Dennis is firmly expecting of a driver who next year will be competing in his 16th F1 campaign.
In preferring the experience of 34-year-old Button over the youth of 22-year-old Dane Kevin Magnussen, who has been retained as McLaren's test and reserve driver, Dennis pulled no punches.
"He has no reason now not to get the job done - no reason," asserted Dennis, who has confirmed leaning towards Magnussen before switching to Button.
"There was a turning point for me strangely, a conversation that took place between Jenson and me after the race (the final grand prix of the season in Abu Dhabi).
"It was in contrast to the previous month and re-energised my belief Jenson really wants to be in a Formula One car, and that he can kick Fernando's butt."
PA
Reuse content