Safety concerns at China's Shanghai International Circuit have arisen after a man ran onto the track during second practice without authorisation, dashing between cars on the start/finish straight before scaling the pit wall and heading into the pits.
It's further report that the 'fan' ran into the Ferrari garage, claiming "I want a car. I've got a ticket" after gaining access to the track having mounted the grandstand fence.
Live footage of the incident was broadcast across the world and will raise serious concerns over the safety of the track limits, with track invasions during the race ruled as a criminal offence, not to mention opening the possibility for tragedy as cars top speeds of 200mph.
The video footage shows the man running across the starting grid in between a Sauber and a Force India, with a Ferrari and another car rounding the final turn just as he leaps over the pit wall.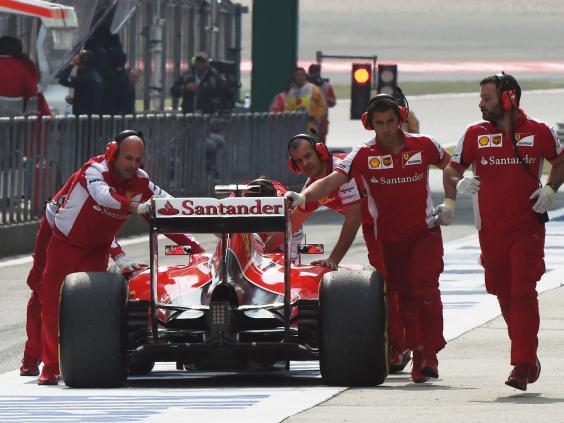 The invasion invoked memories of the 2003 British Grand Prix, when an Irish protestor named Neil Horan ran onto the Hangar Straight during the race and ran head on at cars during over 200mph while wearing a kilt and waving a religious banner.
Drivers were forced to swerve to avoid Horan with the safety car being deployed to control their speed while Horan was apprehended by race marshals and soon arrested.
Reuse content