Dale Earnhardt Jr, Nascar's most popular driver, has announced that he will retire at the end of the 2017 season.
The 42-year-old said on Tuesday that his abrupt retirement announcement comes from a desire to depart on his own terms, having suffered from a number of concussions during his career that forced him to miss half of last season.
In the last year of his contract with the powerhouse Hendrick Motorsports, Earnhardt Jr has confirmed he will not seek a new deal and will bow out from the top echelon at the end of the season.
Two-time Daytona 500 winner Earnhardt, in his 18th full-time season, told reporters, holding back some emotions, the reason was "simple. I wanted the opportunity to go out on my own terms, to honour my commitment".€
Although the timing of the announcement surprised some series regulars, the reasons behind it were not.
A series of concussions, due to on-track accidents in 2012, resulted in his treatment at the University of Pittsburgh Medical Center's concussion program.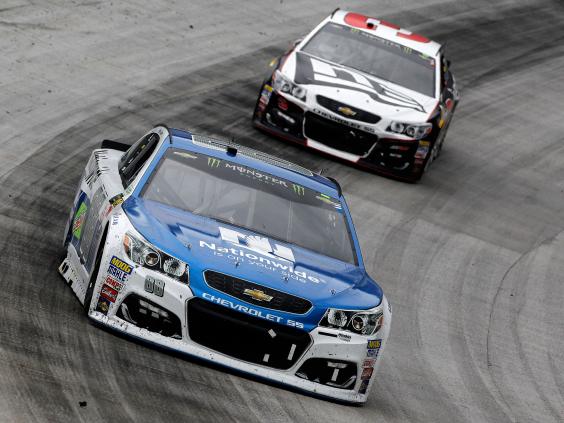 Two years later Nascar announced a mandatory baseline concussion testing. In 2016 Earnhardt announced on Twitter that he was donating his brain to science after his death.
Last year he suffered yet another concussion and missed half of the 36-race calendar. No doubt Earnhardt's injuries not only affected him but also changed the course of safety developments in Nascar, much as the death of Ayrton Senna did in Formula One.
Before the Daytona 500 this February Nascar announced all drivers involved in a crash would be evaluated on the scene.
Nascar previously instituted sweeping safety measures after the death of his father, Dale Earnhardt at the 2001 Daytona 500.
Even though the younger Earnhardt did not achieve the historic heights of his father, who won seven Nascar series championships, he did have two junior series titles. His last Cup-level victory came in November 2015.
"I wouldn't be a race driver if it weren't for him," Earnhardt Jr said of his father.
In a widely sweeping statement and hour-long press conference where he showed emotion and humour, the 42-year-old driver of the No 88 Chevrolet explained how he came to this point.
His time off in rehabilitation gave him time to consider his options. And he was married on 31 December last year to his wife, Amy.
"I've accomplished way more than I ever dreamed. Way more," he added.
Reuters
Reuse content