Not for the first time, Formula One finds itself heading into a new season with a hope, rather than expectation, that 2017 will be the year that wheel-to-wheel racing finally comes back to motorsport's premier class.
Wider tyres, changes to the aerodymanic specifications and louder engines aim to increase the spectacle for the fans, both those attending Grand Prix weekends and those watching at home.
But we've been here many times before, and what was promised is often far from what is delivered come the first race of the season. That's why former Williams, McLaren and Red Bull driver David Coulthard is thinking outside the box at what more the sport can do to connect with those who pay a lot of money to watch races.
The recent example of the Brazilian Grand Prix provides the perfect scenario of how F1 still has plenty to learn. As torrential rain forced the penultimate grand prix of the season to be red flagged, no one in the stands had a clue at what was going on. Neither did those watching on television, until word circulated around the paddock that FIA race director Charlie Whiting was holding off restarting the race knowing that a longer window of improved weather was due later in the afternoon.
Coulthard believes that this is where the sport can make obvious improvements, and can use the example set by other sports in order to strengthen the bond with motorsport fans.
"As you say that, what sprung to my mind – and I hadn't thought of it before so thank you for that stimulus – if you look at American football and rugby, the referee, having viewed the video and having talked with the other referees, he explains the decision," Couthard tells The Independent.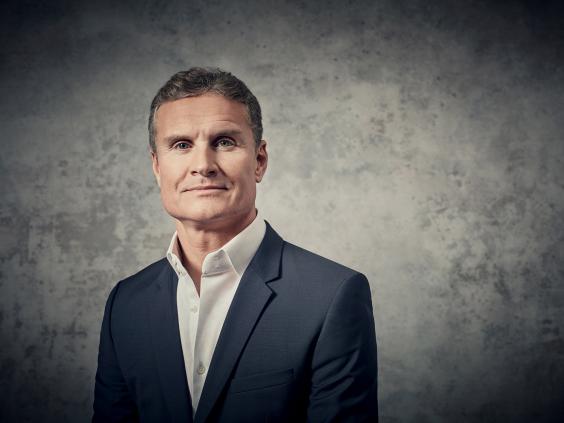 "Because they tend to use video replays at real time, they can stop the play in most sports, which is the exception in Formula 1 unless it's a red flag. It immediately gives the fans [information] from the horse's mouth the reason for or a visual representation for why it wasn't a try for instance. Then very few people argue about it afterwards."
F1 2016 driver ratings
F1 2016 driver ratings
1/23 Nico Rosberg – 9 out of 10

After losing two consecutive title battles to his Mercedes teammate, even Nico Rosberg appeared to doubt Nico Rosberg last February. The fact he bounced back to triumph is great testament to his character and determination. Standout drives in Azerbaijan, Italy, Singapore and Japan were reinforced by his tremendous recovery to third in Malaysia. The only negative is he still hasn't convinced anyone that he's more talented than Hamilton.

Getty

2/23 Lewis Hamilton – 8 out of 10

Reliability issues and grid penalties. The story of 2016 for Lewis Hamilton, but he's guilty of taking his eye off the ball too. Rosberg had no right to get back into the title fight after the summer break, but Hamilton was no longer the mighty force we've come to expect and allowed off-the-track distractions to impact his cause. Malaysia's engine blow-up was pivotal in the title battle and ended up with him accusing his own team of sabotage, but the dropped points in Bahrain, Azerbaijan and Singapore also cost him dearly.

Getty

3/23 Daniel Ricciardo – 9 out of 10

After a baron 2015, it was a delight to see the Ricciardo smile back on the top step of the podium in Malaysia – and introducing the 'shooey' to boot. He cruelly had victory snatched away from him by his team twice in Spain and Monaco. Faced a fresh challenge when Verstappen stepped up, but more often than not kept him at bay.

Getty

4/23 Max Verstappen – 9 out of 10

Lit up the season with his breath-taking drives through the field. Stunned the world when he won in his very first drive for Red Bull in Spain, but it will be his drive from 16th to third in the atrocious conditions in Brazil that will go down in history. Clashed with Vettel and Raikkonen and his defensive driving has been under scrutiny. But he has the talent to win multiple world championships, now he just needs the car. Red Bull may just deliver that in 2017.

Getty

5/23 Sebastian Vettel – 7 out of 10

Seven podium finishes fell like short change from a Ferrari that was tipped to challenge Mercedes in pre-season, but the fact is that Vettel has been ringing a lot out of what has proven a really poor car. Consistently out-drove Raikkonen, and will hope to get back on top of the rostrum in 2017.

Getty

6/23 Kimi Raikkonen – 6 out of 10

Showed signs of the old Kimi in the first half of the season with plenty of smart strategies that brought him into podium contention. Tailed off as the season wore on though, and looked to be somewhat affected by his battle with Verstappen.

Getty

7/23 Sergio Perez – 7 out of 10

His two impressive third-place finishes came in Monaco and Azerbaijan, but it was his consistency over the second half of the season that really stood out and secured him seventh in the standings. Reeled off 10 straight top 10 finishes to consolidate his position as Force India's No 1.

Getty

8/23 Nico Hulkenberg – 6 out of 10

You do wonder if he will ever reach his true potential. Linked with a move to replace Raikkonen at one point, he will now start 2017 at Renault. They may be a manufacturer, but are they where the German should be at the peak of his career?

Getty

9/23 Valterri Bottas – 6 out of 10

Kept his head as chaos unfolded around him to take an impressive podium finish in Canada, but his performances tailed off as the season wore on and he ended 2016 with a whimper, struggling to 11th in Brazil before retiring after a handful of laps in Abu Dhabi.

Getty

10/23 Felipe Massa – 5 out of 10

Perhaps he took his eye off the ball after announcing his retirement at the end of the season, but his performances through the latter stages tended to result in either retirement or a mid-field finish. Highlight performances in Melbourne and Sochi hinted to a better farewell, though he deserved every second of his emotional send-off in Brazil.

Getty

11/23 Fernando Alonso – 7 out of 10

The Spaniard showed his class on a number of occasions in a McLaren that is still not up to scratch. Saw off Jenson Button in the battle of the veteran world champions, and after starting his season upside-down in Melbourne in a frightening accident, he recorded two fifth-place finishes and nine points-scoring results to stand out from the rest.

Getty

12/23 Jenson Button – 5 out of 10

A sixth place in Austria is as good as it got, but some may argue it was one year too many for JB, and they might be right. With Alonso scoring more than double the points Button managed and Stoffel Vandoorne waiting in the wings, he disappointed this season though that wasn't through a lack of trying. Still one of the most popular figures in the paddock, he'll be missed.

Getty

13/23 Carlos Sainz – 7 out of 10

Enjoyed a tremendous start to the season with regular points-scoring finishes, and showed his undoubted talent with three sixth-place finishes. Sainz also demonstrated a good understanding of the Pirelli tyres as he excelled on long runs, and a place in the senior Red Bull team may not be as far off as it looks.

Getty

14/23 Daniil Kvyat – 3 out of 10

What started at Red Bull ended with Kvyat riding a bicycle back to the paddock in Abu Dhabi. It may seem like a distant memory but Kvyat actually finished on the podium back in China in his penultimate Red Bull outing, though once he was ousted by Verstappen he managed to take just four more points throughout the season. Lucky to keep his place at Toro Rosso.

Getty

15/23 Romain Grosjean – 6 out of 10

Looked like he could be one of the surprises of the season with the newly-formed Hass F1 team, as the American outfit scored points in their very first F1 race. The season started to become a struggle as it wore on though as the Frenchman's car suffered repeatedly from brake issues, but he still demonstrated that he had raw pace when everything clicked.

Getty

16/23 Esteban Gutierrez – 2 out of 10

While Grosjean impressed with 29 points, Gutierrez was nothing short of terrible this season and managed to finish the year as one of only two full-time drivers without a point. He also faced the fury of the front-runners who were less than impressed with his reactions to blue flags, and his angry reaction to being dropped by Haas was a rather damning indication of his character. Doesn't deserve a 2017 seat at Manor.

Getty

17/23 Kevin Magnussen – 4 out of 10

Billed as the unbeatable teammate at Renault, the Dane is leaving after just one year. Outscored Jolyon Palmer with an assured drive in Russia and also used the Renault's strong technical aspects to score points in Singapore. Off to Haas next year, which may be a wise move for him.

Getty

18/23 Jolyon Palmer – 4 out of 10

Turned around a difficult year to record a string of impressive drives in the second half of the season to out-perform Magnussen. History shows he gets better the longer he spends in a certain formula, but he'll have his work cut out next year when Hulkenberg comes to town.

Getty

19/23 Felipe Nasr – 4 out of 10

He struggled this season, but delivered the goods when it mattered most to score two crucial points for Sauber that lifted them above Manor in the Constructors' Championship. Deserves another shot, and while his projected deal with Sauber has been held up, it should get over the line before 2017.

Getty

20/23 Marcus Ericsson – 3 out of 10

A dismal run through the middle of the season saw Nasr fight back in their head-to-head battle, and it was his fault when the pair collided at Monaco in a moment to forget. The only other driver not to score despite competing in every grand prix.

Getty

21/23 Pascal Wehrlein – 4 out of 10

It's almost F1 law that the Manor should be at the back of the field, so it was a delight to see Wehrlein take tenth and claim a point in Austria. He showed signs of why Mercedes rate him so highly with a second standout performance in Bahrain.

Getty

22/23 Esteban Ocon – 5 out of 10

Came in for the Belgium Grand Prix and instantly provided more competition for Wehrlein, and if you count their retirements, he won the inter-team battle 7-2. Has secured himself a role at Force India next year, which isn't too shabby at all.

Getty

23/23 Rio Haryanto – 1 out of 10

Remember him? His F1 spell lasted all of 12 races where he secured a best finish of 15th. Don't expect him back any time soon.

Getty
At more than one point during the three hours and one-minute Grand Prix at Interlagos, it looked as though the race would be cancelled. This led to fans leaving the stands, booing the cars as they went by behind the safety car and some leaving altogether.
This led Coulthard to question whether the fans are getting what they deserve. In his role as a Channel 4 pundit, the 45-year-old Scot understands more than most that Formula One needs to be appealing in order to make it sellable, and at times this year that hasn't been the case.
"I think you'd just have to be straightforward and honest with people, because in the end they're all professionals and they can fool some of the people some of the time, but it will win through," he adds. "Sport exists because of people's passion and their desire to dream of what it feels like to be in a grand prix car and to admire the road that they've chosen and to support them in their quest for success. We can't short change them, and we probably have on more than one occasion."
Watch Formula 1 on Channel 4, the new home of free-to-air Formula 1 in the UK with live coverage of ten Grand Prix next season and comprehensive highlights of every race weekend. Visit f1.channel4.com for more information.