Fernando Alonso was taken to hospital by helicopter after crashing in his McLaren during the final day of pre-season testing today, but has escaped serious injury after suffering a concussion.
Track officials at the Barcelona-Catalunya circuit stated Alonso went off at turn three and hit the wall. They said he was transported to hospital "to continue with medical tests" after being treated at the circuit medical center.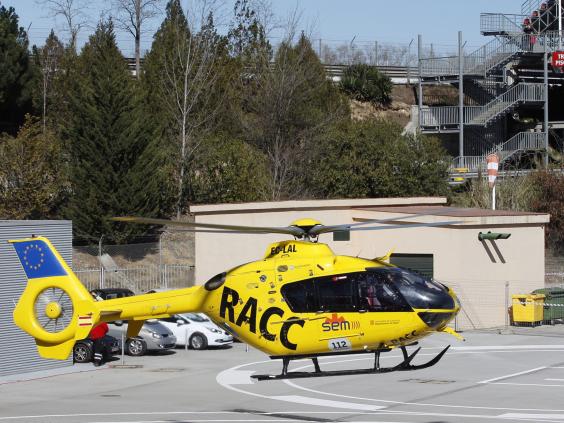 The 33-year-old Spaniard was moved away from the track by ambulance after the incident, which occurred just before turn four at the Circuit de Catalunya. It is unclear whether Alonso made a mistake or something broke on the car.
Fernando is conscious and is speaking. He has been airlifted to hospital for further checks.

McLaren (@McLarenF1) February 22, 2015
McLaren said Alonso was "conscious". His adviser Luis Garcia Abad added on Twitter that the driver was "OK".
That diagnosis was later confirmed by McLaren, with a spokesperson stating that scans had shown Alonso has no injuries. It was determined that the former Ferrari driver would stay in hospital overnight "as a precaution" having suffered a concussion.
McLaren issued a statement saying the two-time world champion was conscious and had spoken to doctors, and racing director Eric Boullier was later able to give a positive update on Alonso's condition.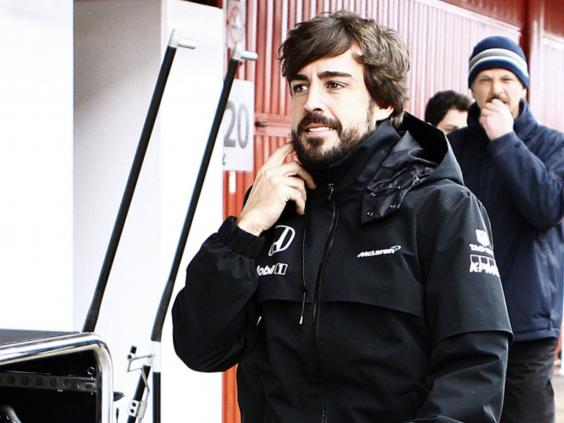 The Spaniard had CT and MRI scans that were both clear but was due to be kept in hospital for 24 hours.
Boullier was keen to quash speculation about what caused the crash, saying on the McLaren website: "Fernando's accident was just one of those things that happens in testing.
"Fortunately, he's fine, but was concussed during the accident, which therefore required an overnight stay in hospital as a precaution. That's normal practice after a concussion.
"Inevitably, some media reports have sought to exaggerate the severity of the incident - it was just a normal testing accident."
McLaren has been plagued by technical problems this pre-season after switching to Honda engines ahead of the upcoming season.
"While the car wasn't particularly badly damaged, it was enough of an impact to warrant quite a lengthy check of the gearbox and power unit systems," Boullier added.
"Given the time needed to carry out such an analysis, we decided to bring the curtain down on our test a few hours earlier than anticipated.
"It's been a tough week for the whole team, but we'll be back, and pushing harder than ever, in Barcelona next week."
Ferrari, the two-time champion's former team, tweeted "All the best Fernando."
Additional reporting by PA
Reuse content