Next year's Formula One races in Canada, Germany and Brazil are all in doubt after the FIA, Formula One's governing body, published its calendar for the 2017 season.
Although there are few changes to the existing record-breaking 21-race schedule - with Melbourne's Albert Park playing host to the season opener on 26 March and the Abu Dhabi Grand Prix holding the final race of the campaign on 26 November - the events in Montreal, Hockenheim and Interlagos are "subject to confirmation".
The German Grand Prix has been struggling financially in recent times following the collapse of the Nurburgring. Hockenheim is again listed to host next year's race despite agreeing to hold the event every other year.
Meanwhile, chief executive Bernie Ecclestone, who earlier this year suggested there may only be 18 races in 2017, has been pushing for improvements to Montreal's Gilles-Villeneuve Circuit.
The organisers of the Brazilian Grand Prix, who have been reported to be in talks with Ecclestone over a new deal, expressed surprise that their race is in doubt.
"The Brazilian Grand Prix Organization, took notice, with surprise, of the 2017 F1 WC Calendar which shows the race TBC (to be confirmed)," the circuit said in a short statement. "There is a contract in place until 2020 every provision of which will be complied with as it has been for the past 45 years."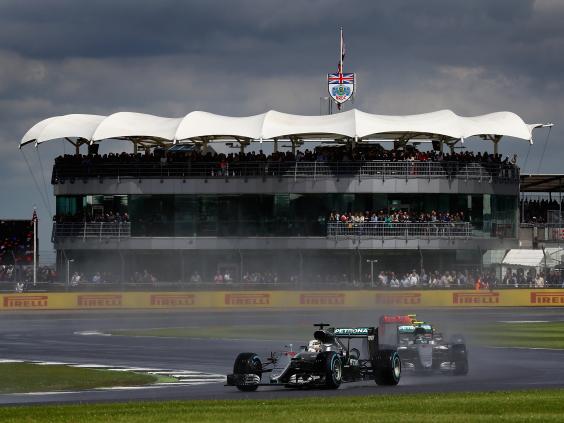 Meanwhile, the British Grand Prix will be staged on 9 July and, as such, will not clash with the men's Wimbledon singles' final which takes place one week later.
Following a meeting of the World Motor Sport Council in Paris on Wednesday, the FIA also confirmed that from next season a standing restart will take place for a wet race which begins behind a safety car, while an engine loophole, which Lewis Hamilton's Mercedes team exploited this season by taking on three new engines at this year's Belgian Grand Prix, has also been closed.
The updated rule says: "During any single event, if a driver introduces more than one of a power unit element that is subject to penalty, only the last element fitted may be used at subsequent events without further penalty. This is to prevent the stockpiling of spare power unit elements."
PA
Reuse content