Bernie Ecclestone has hit back after he was accused by new Formula One chairman Chase Carey of stunting the sport's growth in the final years of his four-decade reign.
On Thursday, Carey claimed Ecclestone's failure to develop and implement a long-term vision had left the sport behind its major rivals.
"There are an array of things that weren't done that needed to be done," Carey told the Press Association in an interview that marked his 100th day in his new role. 
"We felt it was a sport that for the last five or six years had really not been managed to its full potential or taken advantage of what was here."
Ecclestone wasted no time in refuting Carey's suggestions, instead defending his term as Chief Executive of the sport.
"The only reason I have ever said no to anything is (if) I thought it wasn't a very good thing to do or it didn't produce any income," Ecclestone said on Friday.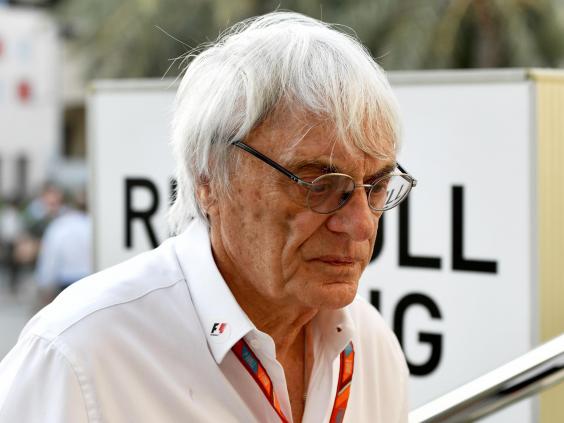 "This business about a short-term focus is the only thing that I am a little bit envious that Chase has got and I never had.
"I was running the company as a chief executive to make profits and make the value of the company worth a lot more because the major shareholder, CVC Capital Partners, wanted to sell.
"I had to make sure we could get the maximum financially we could for the company to make it interesting for somebody to buy which is obviously what happened."
The 2017 Formula 1 grid
The 2017 Formula 1 grid
1/20 Sebastian Vettel, Ferrari

Vettel finished fourth last season and will hope improvements to the team's 1.6-litre V6 will help him back onto the podium.

Getty

2/20 Kimi Raikkonen, Ferrari

The experienced Finn largely underperformed last season. At 37, could be his final season racing for a top team.

Getty

3/20 Sergio Perez, Force India

Perez retains the drive he has held since 2014. Force India again use the Mercedes-AMG engine.

Getty

4/20 Esteban Ocon, Force India

The talented 20-year-old raced in 9 Grand Prix for Manor last season and earns a call-up to a much more competitive team.

Getty

5/20 Romain Grosjean, Haas

Haas had a very good season last year, finishing 8th with their Ferrari engine. Grosjean will look to improve on his 13th place finish.

AFP/Getty

6/20 Kevin Magnussen, Haas

The Dane moves from Renault to Haas. Struggled last season.

Getty

7/20 Stoffel Vandoorne, McLaren

The talented Belgian, who scored a world championship point in the unfamiliar MP4-31 last year, replaces Jenson Button at McLaren.

Getty

8/20 Fernando Alonso, McLaren

The youngest double champion of all-time remains at McLaren for the 2017 season, despite a well publicised approach from Mercedes.

Getty

9/20 Lewis Hamilton, Mercedes

The team - and driver - to beat since the infamous V6 rule changes came into place in 2014.

Getty

10/20 Valtteri Bottas, Mercedes

Bottas replaces world champion Nico Rosberg at Mercedes, Will push Hamilton all the way this campaign.

Getty

11/20 Daniel Ricciardo, Red Bull

Adrian Newey has completely redesigned the RB13 for the 2017 season and Ricciardo will be hopeful of bettering last year's 3rd place finish.

Getty

12/20 Max Verstappen, Red Bull

There will be plenty of attention on Verstappen as he completes his first full season at Red Bull.

Getty

13/20 Nico Hulkenberg, Renault

Hulkenberg moves to the team from Force India, replacing Kevin Magnussen.

Getty

14/20 Jolyon Palmer, Renault

The Brit came under pressure last year for a disappointing 18th-place finish. Will be hopeful of improvement.

Getty

15/20 Marcus Ericsson, Sauber

Sauber were poor last season and were plagued by retirements. Ericsson nevertheless remains with the team for a third campaign.

AFP/Getty

16/20 Pascal Wehrlein, Sauber

The 22-year-old wins a drive at Sauber, moving from Manor Racing.

Getty

17/20 Daniil Kvyat, Toro Rosso

Resigned to Toro Rosso after plenty of speculation; will be desperate to show he shouldn't have been replaced by Verstappen at Red Bull.

Getty

18/20 Carlos Sainz Jr, Toro Rosso

Now in his third season with the team. Toro Rosso this year return to a Renault engine.

Getty

19/20 Lance Stroll, Williams

18-year-old rookie. Stroll's first appearance in the car didn't inspire confidence, he spun the car in testing.

Getty

20/20 Felipe Massa, Williams

Heroically returns to the team after Bottas departed for Mercedes. One of the most experienced drivers on the grid.

Getty
Ecclestone was also accused of Carey of running the sport in a 'divide and conquer' fashion.
"Bernie's style was divide and conquer - to keep everything very close - but we want it to be a spirit of partnership in that we compete on the track," the American businessman commented.
But Ecclestone described the claim as "nonsense".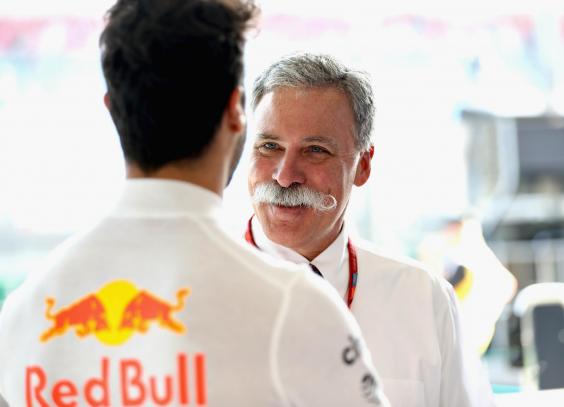 He added: "As for this nonsense about divide and conquer. There was a story a long, long time ago that I used to make sure the teams didn't all get together so they could gang up and me. 
"That is an old story because we were more friendly with the teams in the last 15 years than they were with each other.
"The bottom line is that we will have to see whether the new owners are right or not. Maybe they were trying to achieve something different to what I tried to achieve. Maybe they are looking for something different.
"Maybe there are things I missed and maybe they will come up with things and hopefully it moves forward.
"I don't want to see something I spent 40 years of my life, actually more than 40 years, building up and spending most of my life doing to be dumped. I would be delighted to say it is doing fantastic, and I was part of that."
Reuse content