James Hinchcliffe is said to be "alert" after being admitted to intensive care after a high-speed crash during practice for the Indianapolis 500 which has raised further questions about the safety of the car design introduced for the 2015 season.
28-year-old Hinchcliffe, from Canada, suffered a massive accident at the first corner of the oval track. His car momentarily caught fire and also rolled upside-down before landing back on its wheels, and the driver has undergone surgery on what was said to be a thigh injury.
Practice for the famous race has been dominated by frightening crashes at the super speedway, where speeds have been seen to exceed 230mph this year. Pippa Mann, Helio Castroneves, Josef Newgarden and Ed Carpenter have all suffered heavy accidents that they were lucky to walk away from, and the latter three all came in airborne crashes involving the Chevrolet chassis.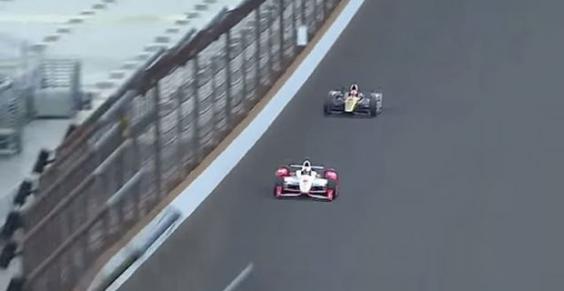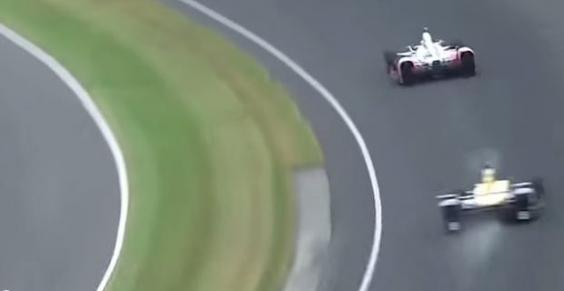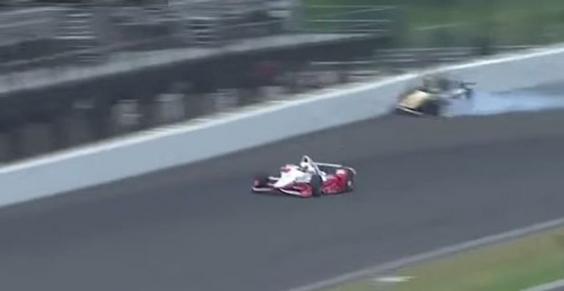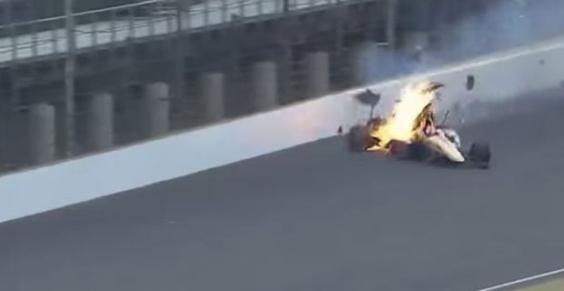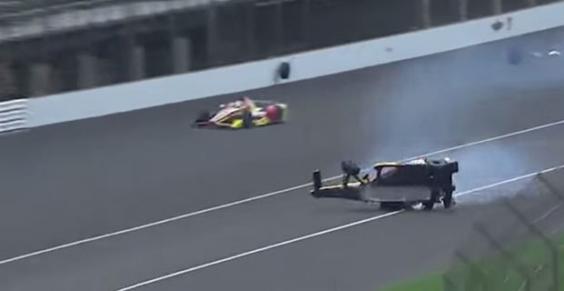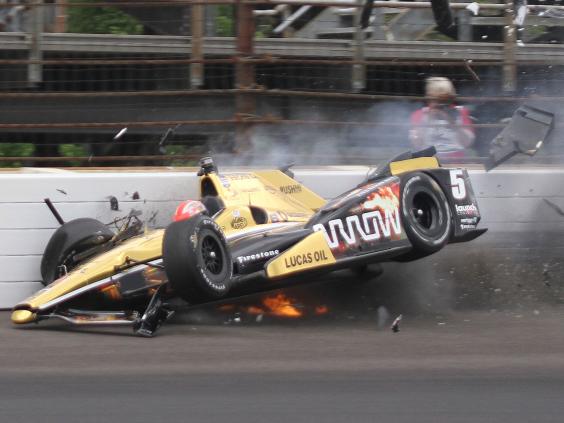 IndyCar did take measures to reduce the dangers after identifying an issue with the new aero kit design, with race-level aerodynamics and engine-boost restrictions introduced to reduce speed and increase downforce.
One possible explanation for Hinchcliffe's crash is that his car suffered a mechanical failure, with his Schmidt Peterson Motorsports Honda suddenly spearing straight in into the wall. In all the other accidents, drivers were seen to lose control of the rear of the car and spin into the outside concrete barrier.
Watch Hinchcliffe's crash below...
While Hinchcliffe's crash saw the highest impact with the barrier, Carpenter's looked all the more frightening as he slid on the roll bar of his chassis for some time with sparks lighting up the driver's cockpit.
Watch Carpenter's crash below...
Castroneves flipped his Team Penske Chevrolet end-over-end after impacting with the outside wall, and he was extremely lucky in that the car bounced back onto its wheels before coming to a rest.
Watch Castroneves' crash below...
Newgarden's accident also occurred at Turn One, and he too was sent airborne before coming to a standstill on the apron at the entrance to Turn Two.
Watch Newgarden's crash below...
Unlike her competitors, Mann's crash occurred on the exit of Turn Four, where she lost control of the rear end and slid across the track, colliding with the inside barrier before a scary impact with the end of the pit wall. The London-born driver admitted afterwards that the car design was not to blame for the accident, given that the same would have happened in the old chassis'.
Watch Mann's crash below...
The Indy 500 is due to be run this Sunday and will be the 99th running of the historic American race.
Reuse content