Kazuki Nakajima's Toyota No. 7 took pole position at the 24 Hours of Le Mans, giving the Japanese manufacturer a head start in its bid for a first win in the famed endurance race.
Nakajima became the first Japanese driver to set the fastest time in qualifying at Le Mans, clocking 3 minutes, 21.789 seconds on Thursday on the 13-kilometer (eight-mile) circuit. Toyota's chances look good as Sebastien Buemi's Toyota No. 8 will start from third on the grid. 

In its return to Le Mans after a 16-year absence in the top category, Porsche will start from second and fourth. At the wheel of Porsche No. 14, Romain Dumas set the second best time, 0.357 off the pace. 

Audi showed a lack of pace in qualifying. Its three cars will start from fifth, sixth and seventh.  The No 1 car that suffered such extensive damage in a crash on Wednesday when Loic Duval experienced an airborne collision with the barrier was rebuilt in time to feature in qualifying, but suffered another crash that hampered it's running in the afternoon session.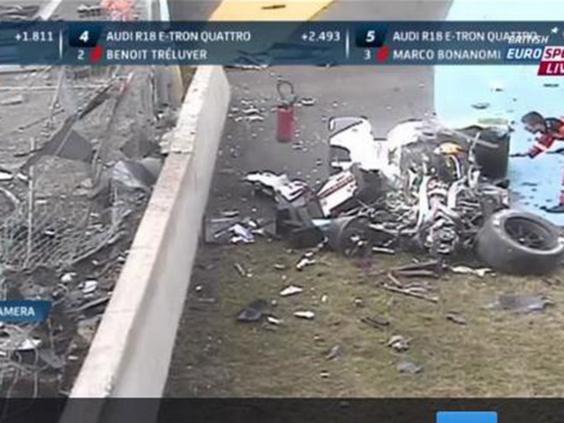 Duval has not been cleared to race despite escaping with grazes to his leg, and has been replaced by Audi test driver Marc Gene, who was due to race for the Jota LMP2 team. Oliver Turvey has been called-up to replace Gene as a result.
AP