Jenson Button's future is set to be decided at a McLaren board meeting on Thursday. Team executives will meet to select the driver line-up for 2015, with Button and team-mate Kevin Magnussen both waiting to discover whether or not they will be retained.
Fernando Alonso is widely expected to occupy one of the seats at McLaren following his departure from Ferrari.
Button, 34, has made it clear he is desperate to stay and race alongside Alonso. "I feel that McLaren is like my family. I don't want to leave," the Briton said last week.
Lewis Hamilton, who was a team-mate of Alonso during the Spaniard's first stint at McLaren, believes he will be a very different character from the one who left in 2007.
Alonso's last spell at McLaren ended prematurely after a year, when he fell out with McLaren chief executive Ron Dennis.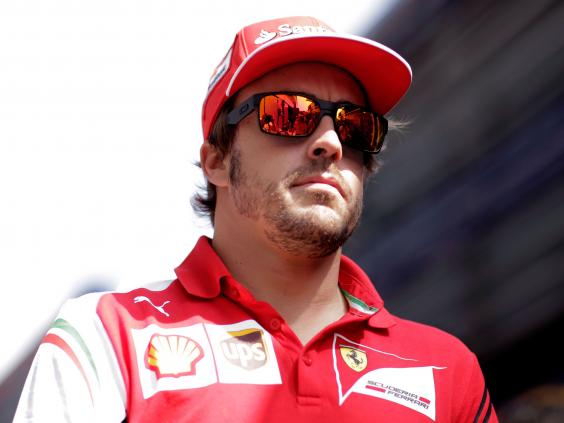 Hamilton, whose equal status at McLaren seven years ago fuelled the initial clashes between Dennis and Alonso – who wanted to be recognised as the team's No 1 driver – firmly believes the situation will be different.
"It's an interesting decision, and a new experience for the team," said Mercedes' Hamilton, who last month won his second World Championship. "Fernando has grown a huge amount, both as a driver and in terms of his maturity. Having the previous experience with Ron, he'll have a much better handle on it."
Former Formula One driver Mark Webber had a lucky escape from a high-speed crash at the World Endurance series race in Brazil.
The 38-year-old Australian's Porsche 911 made contact with Matteo Cressoni's Ferrari on the final corner of the six-hour race in Sao Paulo and slammed into a track barrier. Webber, who spent the night in a Sao Paulo hospital where he underwent further checks, sustained bruising and concussion in Sunday's accident. Cressoni was also taken to hospital and his condition was described as "satisfactory" by the FIA, motor sport's world governing body.
"I'm quite sore this morning and am pretty bruised and have got a stinking headache," Webber said yesterday on his website. "I've got no recollection of the accident or how it happened – the team is looking into the details. Thanks to the medical team at the track and here at the hospital, who did a great job."
Caterham will be allowed to compete in Formula One next season with this year's car if they find a buyer to keep them in business, the team's administrator said yesterday.
Finbarr O'Connell, who works for Smith & Williamson, said the FIA had agreed the special dispensation at a meeting last week of the Formula One commission. The decision needs to be ratified by the FIA's World Motor Sport Council in Doha tomorrow. "It was proposed as something to help Caterham and Marussia but will be available to any team if they want to apply to the FIA," said O'Connell.
Former Formula One team Marussia have ceased trading and their assets are due to be auctioned off this month.
The dispensation means there is less pressure on Caterham as they will not have to design and build a new car for the start of the 2015 season in Australia on 15 March.
Reuse content