Former Ferrari driver Eddie Irvine launched a blistering attack on Formula One yesterday, suggesting the sport's powerbrokers risk wiping out its history because they are more interested in making money than in promoting the sport.
"They've just messed with it so much," he told BeanBagSports podcast. "I don't even know the rules anymore and I rarely watch it, to be honest. They've just bastardised the whole of Formula One for the sake of chasing viewers that never arrived. They didn't care about the fans who knew the history and the circuits and those who really worshipped the way it was."
Criticising the fact that overtaking is also easier because of the DRS wing system, he continued: "What's the point in making it easier because now it's not as valuable? In the past, when someone made an overtaking manoeuvre people would think to themselves 'Wow, that was amazing'. I remember when Lewis Hamilton first came into F1, some of the manoeuvres he pulled off were quite incredible but that's all gone now as everyone is overtaking.
"I don't want to see Hamilton slide slightly wide because he made a mistake and come back on leading the race. I think he should either hit something or end up in the sandtrap."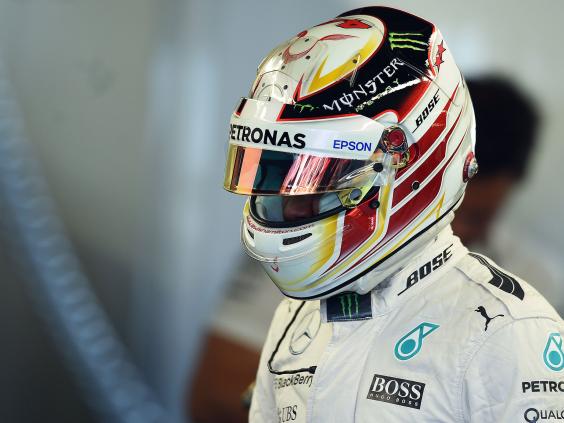 Yesterday Hamilton survived several such moments but ended up in a tyre wall. In the morning there was face-to-face embarrassment with Mercedes team-mate Nico Rosberg when he spun in the hairpin and met Rosberg coming in the opposite direction as he sat waiting to manoeuvre his car to a safer parking spot. His response to the spin was to increase his speed advantage over Rosberg. 
In the afternoon Hamilton went on to set the fastest lap again before torrential rain interrupted the second practice session. When he boldly ventured out on the soaking track, his sortie ended nose-first in the tyres after his Mercedes aquaplaned.
The world champion has been adamant from the outset that what happened in Monaco last time out, where a catastrophic error of judgement by McLaren cost him a deserved victory, is all in the past and that he is only interested in the race here.
"I couldn't care less about it," he said. "I can't do anything about the past so there's honestly no point in thinking about it. I'm looking forwards. I've just really been putting my mind to other things, training and trying to come back strong this weekend."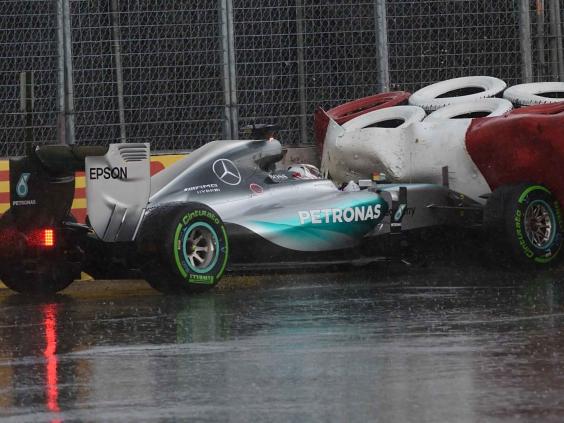 Meanwhile, after triggering controversy with his heavy collision with Romain Grosjean in Monaco, 17 year-old rookie Max Verstappen insouciantly demonstrated that it has had zero effect on his speed and shrugged off criticism from Grosjean  and Felipe Massa.
"I learned the cars are pretty strong," he joked. "I was happy about that, that I didn't have any injuries." Indeed, he went karting on the Wednesday after the race, with his sister and father Jos, the former F1 racer. "That helped him get straight back into things, and he was fine," the latter said.
"Everybody can have their opinion, but I looked at my data, I didn't brake any later," Verstappen Jnr continued. "It will not change me as a racing driver. I will keep fighting, especially when you want to fight for points. I will still go for it, but I'm focusing on Canada right now."
The Dutchman was 10th fastest in the morning, 16th in the afternoon, but a penalty will drop him five grid places tomorrow for causing the collision with Grosjean.
Reuse content