Coming into today's Canadian Grand Prix on the back of the Mercedes disaster that cost him victory in Monaco, the one thing that Lewis Hamilton really wanted was a straightforward weekend. But it wasn't until qualifying yesterday afternoon that he finally got what he sought as he secured pole position for today's race.
The world champion had a scrappy Friday. He set the pace in both cold practice sessions but, when torrential rain hampered the second, he aquaplaned off into a tyre wall after Mercedes had sent him out on intermediate rain tyres "to do some practice starts".
"The ending might have been  so-so but it's generally been a pretty good day," he said. "I made a couple of mistakes – pushing too hard and going over the kerbs at the final chicane and then what happened at the end there. Looking at the replays, I wasn't going that fast.
"But it was like sheet ice into Turn 10, so the car aquaplaned and I went off. It maybe wasn't the right call to go out but, with the weather as it eventually turned out, it didn't affect our running.
"I'm fine and it looks like it's just the front wing that was damaged, so it's not the end of the world. In the dry, the car is feeling really good."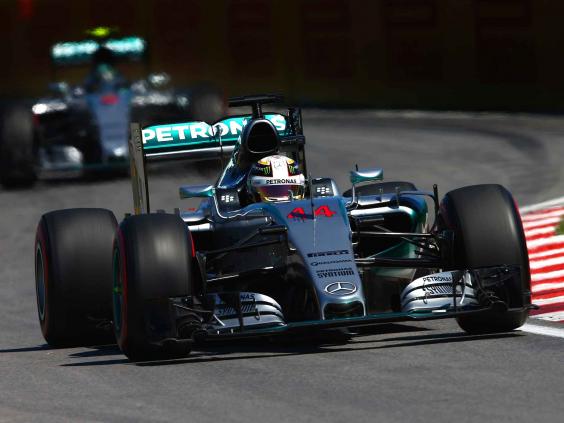 Yesterday morning, however, bought fresh problems. Ferrari had looked strong  and, after the final session had been red flagged so that Felipe Nasr's Sauber could be taken away after the Brazilian crashed on his out lap while trying to generate heat in his tyres, Kimi Raikkonen set the pace in the final 11-minute shoot-out on the supersoft Pirelli tyres.
Mercedes' Nico Rosberg, however, seeking his third 2015 win in a row, squashed him with a time half a second quicker. But for Hamilton, there was more disaster.
Though this was a dry session after the previous afternoon's rain, it was still cold. Mercedes didn't bother running for most of the first half, and while Rosberg fought it out with Raikkonen, Hamilton's running was frustrated by another red flag when Jenson Button's McLaren Honda broke down in Turn Seven. That prevented him from participating in qualifying, and left the world champion in last place and on his back foot for the crucial grid-forming session in the afternoon.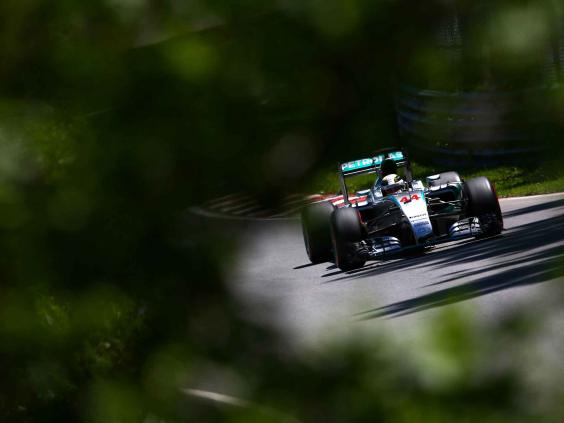 As expected, it was another tussle between the Mercedes team-mates. As they had in the second qualifying session, Hamilton and Rosberg traded sector times, but the verdict after the first runs was Hamilton's, 1min 14.393sec to 1:14.702. When neither improved on their second runs, Hamilton duly took pole position. "It was a rubbish end to qualifying," Rosberg told his crew glumly.
Raikkonen was Ferrari's standard bearer after Sebastian Vettel encountered problems earlier on, but a gap of seven-tenths to Hamilton was cause for further disappointment for the Italian team.
While the temperatures on track stayed low, off-track there were signs of things heating up in the smaller teams' battle for financial parity, with Sauber and Force India believed to be ready to spearhead a formal complaint to EU competition regulators concerning the manner in which F1's finances are managed.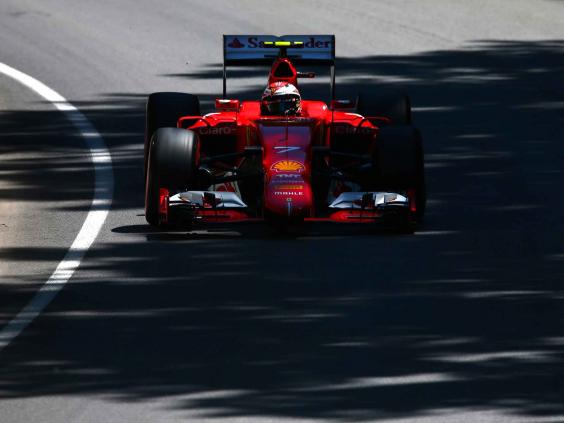 The situation has been bubbling away quietly since the US GP in Austin, Texas last year, where minnows Caterham and Manor were not in the paddock after being overwhelmed by financial problems and forced into administration. At the same time, Sauber and Force India were vocal about their own plight as they, too, struggled for survival.
Since taking over the role as the European Union's competition commissioner last year, Margrethe Vestager has initiated cases against several major organisations, notably the Google search engine and Gazprom, Russia's state-controlled gas monopoly.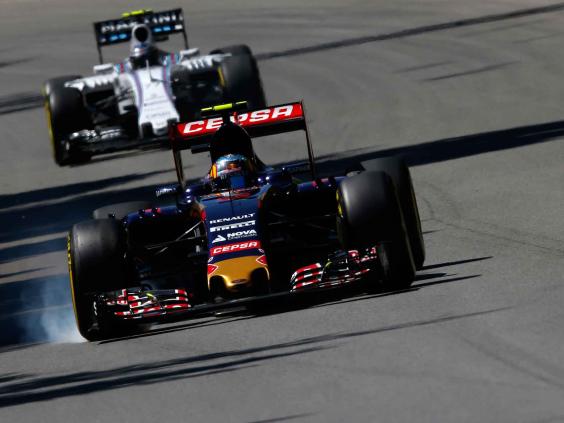 While we understand that a formal complaint has yet to be lodged, parties within the paddock at the Circuit Gilles Villeneuve said that it will follow within the month. This will oblige Vestager to consider an investigation into Bernie Ecclestone's Formula One Management and CVC Capital Partners to decide whether the manner in which revenues are distributed contravenes competition rules and penalises smaller teams.
Those smaller teams contend that the so-called Strategy Group, which is meant to formulate regulations and policy and comprises representatives of Mercedes, Ferrari, McLaren and Red Bull Racing, as well as Formula One Management and the FIA, is loaded far too much in favour of the bigger teams to the exclusion of the smaller outfits. They also allege that the split of revenues is disproportionate.
Final Positions After Qualifying:
1 Lewis Hamilton (Gbr) Mercedes GP 1min 14.393secs,
2 Nico Rosberg(Ger) Mercedes GP 1:14.702,
3 Kimi Raikkonen(Fin) Ferrari 1:15.014,
4 Valtteri Bottas(Fin) Williams 1:15.102,
5 Romain Grosjean(Fra) Lotus F1 Team 1:15.194,
6 Pastor Maldonado(Ven) Lotus F1 Team 1:15.329,
7 Nico Hulkenberg(Ger) Force India 1:15.614,
8 Daniil Kvyat(Rus) Red Bull 1:16.079,
9 Daniel Ricciardo(Aus) Red Bull 1:16.114,
10 Sergio Perez(Mex) Force India 1:16.338,
11 Carlos Sainz(Spa) Scuderia Toro Rosso 1:16.042,
12 Max Verstappen(Ned) Scuderia Toro Rosso 1:16.245,
13 Marcus Ericsson(Swe) Sauber-Ferrari 1:16.262,
14 Fernando Alonso(Spa) McLaren 1:16.276,
15 Felipe Nasr(Bra) Sauber-Ferrari 1:16.620,
16 Sebastian Vettel(Ger) Ferrari 1:17.344,
17 Felipe Massa(Bra) Williams 1:17.886,
18 Roberto Merhi(Spa) Manor Marussia F1 1:19.133,
19 Will Stevens(Gbr) Manor Marussia F1 1:19.157,
20 Jenson Button(Gbr) McLaren No Time
Note: Max Verstappen has a 15 place grid penalty, consisting of five places for causing a crash in Monaco and10 places for using his fifth engine of the season. He will start the race in 20th.
Jenson Button did not set a time in qualifying after requiring an engine change following Free Practice 3.
Reuse content