Lewis Hamilton likened the punishment that Mercedes meted out to Ferrari in Sunday's Canadian Grand Prix to a punch from Floyd Mayweather.
As he led team-mate Valtteri Bottas home in the first 1-2 of their alliance which began this year after Nico Rosberg retired, points leader Sebastian Vettel overcame bad luck to take fourth, his first failure of the season to reach the podium.
"Ferrari have been doing a fantastic job all year and I just think today Mercedes were the best," Hamilton said in the afterglow of his sixth triumph at the Circuit Gilles Villeneuve on Sunday evening.
"It was our first one-two of the year so in terms of optimal points it was the most powerful weekend we've had, and we maximised it. If Ferrari do that to us, it's a blow. It's like a right hook. This time it was us punching like Mayweather. I hope this can continue throughout the year."
So how did Mercedes turn their fortunes around with such startling effectiveness, between the Monaco GP where Bottas could only finish fourth, and Hamilton a floundering seventh, and Canada a fortnight later?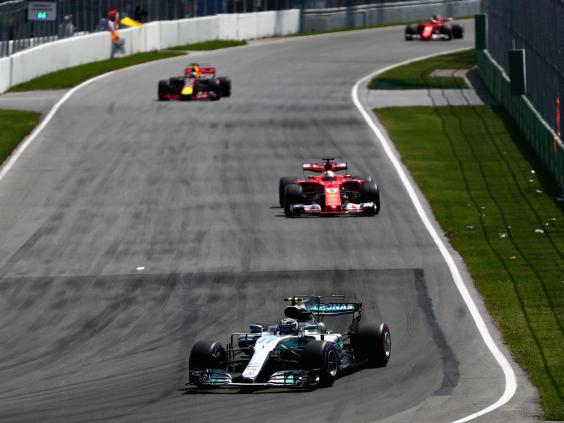 All teams conduct a huge amount of analysis after each race, assessing what they did right and what they did wrong. All aspects of performance are minutely monitored as sensors feed data back to engineers. Understanding how your equipment is functioning is crucial to making the progress you need to keep ahead of your rivals.
Everything is fed into simulation programmes as the numbers are crunched to create predictions of performance and what set-ups are necessary to achieve it.
After they changed aspects of the set-up of both cars between the two practice sessions on the Thursday in Monaco, Mercedes got lost and the problems they engineered into the way they configured them stayed with them for the rest of the weekend. It transpired that the simulations had been misleading, prompting a lengthy forensic post-mortem investigation to discover exactly why, and that was not completed until last Thursday in Montreal.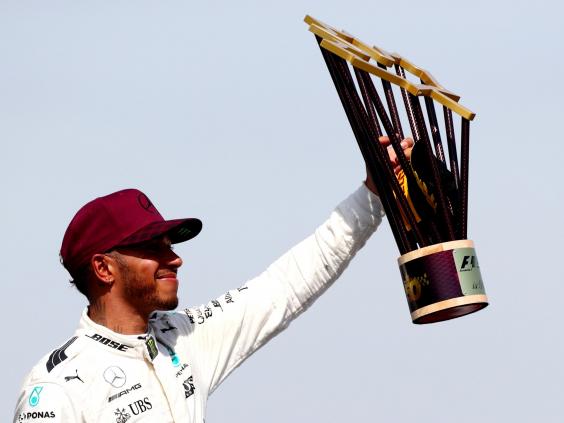 "It was a reality check in Monaco," Hamilton admitted. "We could see the effects of what we had done wrong, but now we had to understand the reasons for that. When I went to the Mercedes factory on the Thursday after Monaco, the engineers were still conducting that analysis, so all I could do was ask further questions and give more feedback, then just focus on this week and getting ready for the task that lay ahead in Canada."
One key aspect was the need to understand why the wind tunnel gave them one reading and the simulator (the device in which the drivers perform virtual simulations of what they expect to encounter on the track) gave them a different one. Correlation of such data is critical, and when the two devices get out of kilter in their predictions, that's when trouble starts. By last Thursday, the engineers finally had a clear, empirical idea of what had gone wrong.
The 2017 Formula 1 grid
The 2017 Formula 1 grid
1/20 Sebastian Vettel, Ferrari

Vettel finished fourth last season and will hope improvements to the team's 1.6-litre V6 will help him back onto the podium.

Getty

2/20 Kimi Raikkonen, Ferrari

The experienced Finn largely underperformed last season. At 37, could be his final season racing for a top team.

Getty

3/20 Sergio Perez, Force India

Perez retains the drive he has held since 2014. Force India again use the Mercedes-AMG engine.

Getty

4/20 Esteban Ocon, Force India

The talented 20-year-old raced in 9 Grand Prix for Manor last season and earns a call-up to a much more competitive team.

Getty

5/20 Romain Grosjean, Haas

Haas had a very good season last year, finishing 8th with their Ferrari engine. Grosjean will look to improve on his 13th place finish.

AFP/Getty

6/20 Kevin Magnussen, Haas

The Dane moves from Renault to Haas. Struggled last season.

Getty

7/20 Stoffel Vandoorne, McLaren

The talented Belgian, who scored a world championship point in the unfamiliar MP4-31 last year, replaces Jenson Button at McLaren.

Getty

8/20 Fernando Alonso, McLaren

The youngest double champion of all-time remains at McLaren for the 2017 season, despite a well publicised approach from Mercedes.

Getty

9/20 Lewis Hamilton, Mercedes

The team - and driver - to beat since the infamous V6 rule changes came into place in 2014.

Getty

10/20 Valtteri Bottas, Mercedes

Bottas replaces world champion Nico Rosberg at Mercedes, Will push Hamilton all the way this campaign.

Getty

11/20 Daniel Ricciardo, Red Bull

Adrian Newey has completely redesigned the RB13 for the 2017 season and Ricciardo will be hopeful of bettering last year's 3rd place finish.

Getty

12/20 Max Verstappen, Red Bull

There will be plenty of attention on Verstappen as he completes his first full season at Red Bull.

Getty

13/20 Nico Hulkenberg, Renault

Hulkenberg moves to the team from Force India, replacing Kevin Magnussen.

Getty

14/20 Jolyon Palmer, Renault

The Brit came under pressure last year for a disappointing 18th-place finish. Will be hopeful of improvement.

Getty

15/20 Marcus Ericsson, Sauber

Sauber were poor last season and were plagued by retirements. Ericsson nevertheless remains with the team for a third campaign.

AFP/Getty

16/20 Pascal Wehrlein, Sauber

The 22-year-old wins a drive at Sauber, moving from Manor Racing.

Getty

17/20 Daniil Kvyat, Toro Rosso

Resigned to Toro Rosso after plenty of speculation; will be desperate to show he shouldn't have been replaced by Verstappen at Red Bull.

Getty

18/20 Carlos Sainz Jr, Toro Rosso

Now in his third season with the team. Toro Rosso this year return to a Renault engine.

Getty

19/20 Lance Stroll, Williams

18-year-old rookie. Stroll's first appearance in the car didn't inspire confidence, he spun the car in testing.

Getty

20/20 Felipe Massa, Williams

Heroically returns to the team after Bottas departed for Mercedes. One of the most experienced drivers on the grid.

Getty
"It was really down to the team, great minds working together, communicating," Hamilton continued. "Which, working in a big organisation like this, doesn't always happen. It's easy to miscommunicate things, but we're very open together in moving forward as a team."
It's thought that the problems in Monaco centred on correcting minor but hugely influential mistakes that had been made it chassis set-up which prevented them getting Pirelli's supersoft and ultrasoft tyres working in their limited temperature windows.
The Azerbaijan GP in Baku is next up, and Hamilton struggled badly there last year as team-mate Rosberg dominated. Hamilton admits he took his eye off the ball then, and says he doesn't need to perform the same post-mortem on that failure as his engineers did on Monaco's.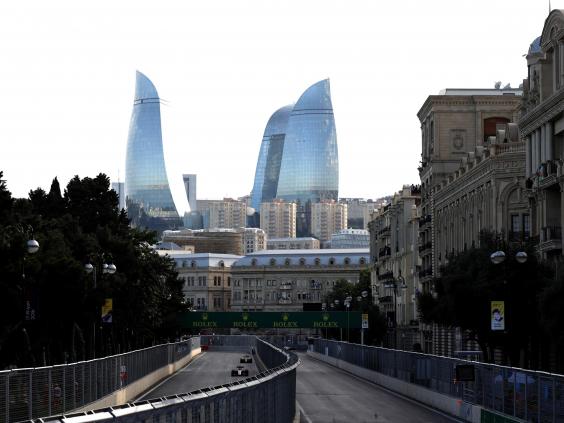 "I know what I did, what issues I had, at the time that I encountered them, so I don't have to go back over that," he said. "I don't have any worries about it.
"Baku is another circuit that is very smooth, like Russia. I wasn't quick in Russia so for us firstly getting the car where we need it in the weekend is definitely going to be a challenge. But we learned a lot from Monaco and we learned a lot from this weekend. If we apply the same diligence that we did in the past two weeks after every single race, even after a win, we're sure that we can continue to do the best job that we can and to win."
And referring to the up and down nature thus far of the fight with Vettel and Ferrari, he added: "Maybe we won't need the rollercoaster ride so much!"
Reuse content