Cal Crutchlow's golden run of form came crashing to a halt in Malaysia two weeks ago – literally.
The LCR Honda rider was in the process of eyeing up his third MotoGP race victory this year in the changing conditions at Sepang when he endured the slowest crash of his season, and also the most painful one.
The Isle of Man resident was launched off his Honda at the notoriously slow turn two, and after breaking a bone in his hand the day before, he added a broken foot and a nasty face-plant to the collection - "almost ending up on the moon" by his own admission.
Speaking to The Independent nearly two weeks' later, Crutchlow is still feeling the effects of the low-speed high-side as he heads to Valencia for the final race of the season.
"[I'm] a bit sore. Now it's not too bad," he says. "I spent a week in the hyperbaric chamber in the Isle of Man. I never had concussion, I just had a headache, but honestly it was not a big crash.
"It was actually the slowest crash of the year but it was an off-gas highside, which means you get thrown basically straight up and down and not any distance. I landed on my head and foot and broke my foot, and I already had a break in my wrist from the day before , so I've been a little bit sore, but I still managed to go out cycling everyday so you know, I'm not in a really bad state which is always good going into the last race."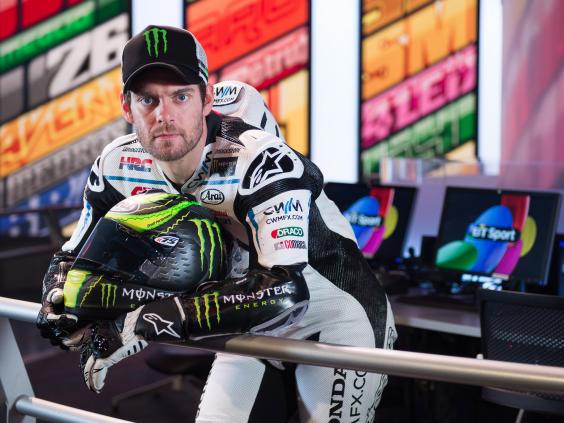 Although Crutchlow, by his own admission, believed he could secure a third victory of the season to go with his triumphs in Brno and Phillip Island, he was more upset with ending a run of form that stretched back to Assen when he last failed to finish, having strung eight race finishes together in which six were inside the top five and three on the podium.
But it's been a long year, not just for Crutchlow but for the entire MotoGP paddock, yet there's something about the season finale at Valencia that seems to bring the best out of every rider one last time.
"It's been a long season, I think everybody's ready for the season to end as such, but we all give it one last push for the last round," Crutchlow continues. "The funny thing is that actually the last round is normally the fastest we go all year, over lap times and lap records and how close we are to the lap record and stuff like that. It's normally that race that is the fastest race of the year, so everybody's got a little bit left."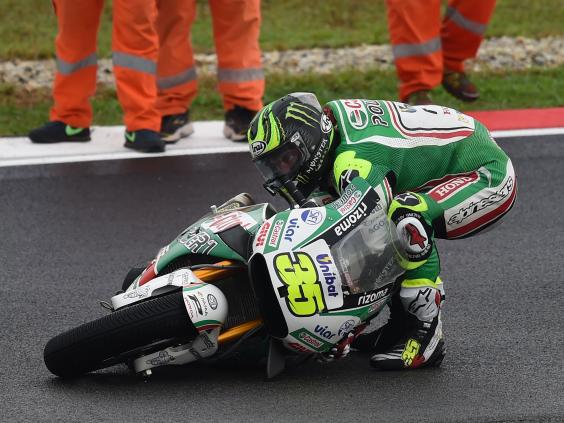 But with the majority of riders securing their seat for next season – the already confirmed 2017 grid will see Crutchlow remain on the LCR Honda – and prizes handed out with Marc Marquez confirmed a five-time world champion this season, why does the field ride like they have something to prove?
"I don't know," Crutchlow adds. "It's difficult to say because everyone's got a job for next year, you can't change it in that one race, it's just everyone likes going to the winter having had a good result."
Speaking to The Independent earlier this year after his maiden MotoGP victory, Crutchlow admitted that while he doesn't usually set himself targets, he did have one this season: to win a race. With two race victories in the bag, Crutchlow is keen to keep his focus on this weekend's finale before turning his attentions away from MotoGP. With baby daughter Willow to look after, there's enough reason for the Coventry-born rider to keep 2017 on the backburner as long as possible, and he admitted that his eyes are only looking as far as pre-season testing before he assesses his options for next year, despite his form over the second half of the season triggering talk of an outside title charge.
"We've had a great run since Sachsenring, as I've said we've had some podium places," he says. "We have to look at bettering that, but that's not easy because so many different things play out with so many different riders changing teams and there's so many strong riders at the moment in MotoGP, and we have to just concentrate on trying to better what we did this year but it will also be from improvements from the manufacturer and the team as well as me as a rider.
"I know personally where I can improve and I'll work on that over the winter and try and come into testing ready to go.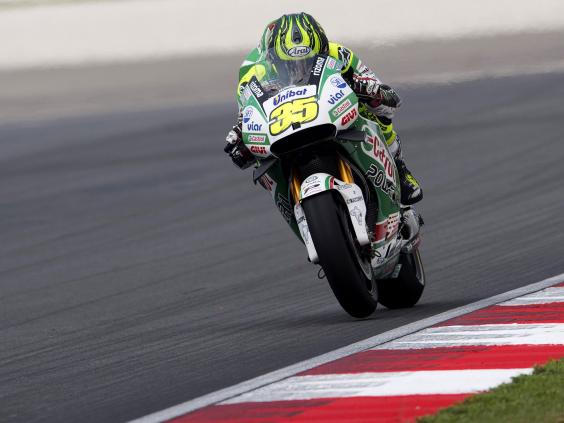 "It was funny because I was saying before that at the start of the year maybe I do set myself targets, but I just keep them close to my chest, and my target this year was to win a race and I managed to win two.
What could play into our hands very well is that people are changing bikes and maybe be more unsettled than us
"There's so many things that can play out in MotoGP but I would like to aim to have a little bit more consistency than what we had this year because at the start of the year if I'd have just wrapped up even some points compared to what I did, I'd have been in a much stronger position than what I am now.
"If I can continue the form it would be fantastic, but I don't think it's that easy in MotoGP to just say we're going to continue the form. What could play into our hands very well is that people are changing bikes and maybe be more unsettled than us."
Crutchlow heads into Sunday's final grand prix 21 points behind Ducati's Andrea Dovizioso, with the prospects of finishing fifth in the championship standing looking unlikely unless Crutchlow wins and the Italian fails to score. Crutchlow does stand a chance of catching the returning Dani Perdosa though, with the battered and bruised Honda rider just 14 points ahead in the table.
BT Sport is the home of MotoGP, watch the Valencia Grand Prix live on BT Sport 2 on Sunday 13th November from 12.45pm.
Reuse content