It's rare that a legend of a sport stays at the top of the game until they are ready to retire. Some will bow out early, calling time at the top despite still having something to offer, knowing that it will prevent them from suffering the possible alternative and becoming an also-ran or worse, a burden.
But once in a generation, someone will come along and re-write the history of the sport like never before. Michael Schumacher did that for Formula One, Tom Kristensen in Sportscar racing and at Le Mans, and John McGuinness is still doing that around the Isle of Man. On Sunday, Valentino Rossi demonstrated why he is possibly the best of them all.
The nine-time world champion, who has won more MotoGP titles than any other rider and sits third in the table of all-time winners of both the MotoGP and 500cc championship, looked down and out not to long ago. A move to Ducati failed, not even the Italian could achieve greatness on the manufacturer from his homeland, and a return to Yamaha appeared to demonstrate Rossi's last chance before inevitable retirement.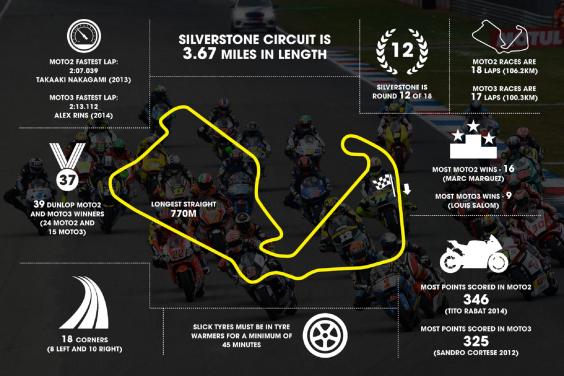 2013 produced a fourth-place championship finish and a first win in over two years, with last season bringing Rossi twice as many victories on his way to second in the standings behind two-time world champion Marc Marquez.
Yet not even the Honda rider, who threatened to take the sport by storm when he burst onto the scene in 2013, could live with The Doctor at Silverstone. Marquez had claimed pole and most likely harboured hopes of a relatively straight-forward victory had the sun stayed out on race day.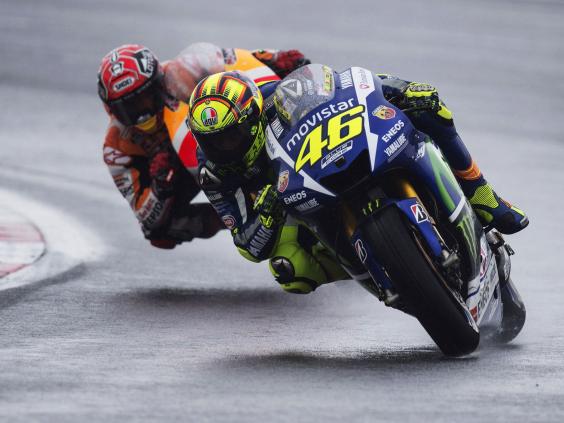 But after a frantic start that saw the entire field dive for the pit-lane when rain came down on the formation lap, the landscape of the British Grand Prix – and possibly the 2015 championship battle – had changed dramatically. Rossi had already gone fastest in the morning's warm-up in similarly damp conditions, and from the start it was clear that we had a race on our hands. Marquez lost the holeshot to fellow Spaniard Jorge Lorenzo, with Rossi maintaining fourth before deciding to quicken the pace.
Rossi wasted little time in hitting the front, taking Marquez with him past Lorenzo and breaking away at the front where a two-rider battle quickly followed. However, with Marquez beginning to show signs of last year's form, there was genuine cause for concern among the thousands of Rossi fans that gathered at the Northamptonshire circuit that he was a sitting-duck.
Marquez closed in lap by lap and looked to have his best chance at passing the leader at the end of the Hangar Straight into Stowe Corner. Yet Rossi was soon to prove that he would not be broken, and impressively began to gap Marquez when the unbelievable happened.
Marquez had a moment at Copse, lost the front and his race ended in the gravel trap.
In what has always been considered as a young guns game, the veteran had won. Emerging riders in the likes of MotoGP, Superbikes and road racing are beginning to take motorcycling to new, unchartered territories. Race records are falling, new top speeds are being set and, in Marquez's case, 20-year-olds are winning world championships. But Rossi is enjoying one hell of a rejuvenation this season, and the likeable Italian pushed Marquez beyond breaking point when he crashed. In truth, Rossi never looked like losing the Movistar Yamaha M1 in testing conditions, and his post-race comments that he backed off after Marquez's accident suggests he could have gone even faster.
As Rossi arrived back in the pits and eventually in to the paddock where a small rabble, myself included, gathered outside the press conference, he jumped out of the official's car beaming from ear to ear. At 36 years old, Rossi appears to be enjoying his riding as much as ever, and his simply brilliant display at the weekend was even more memorable for the fans as well as Rossi himself in that it was his first ever win at Silverstone, his first in the wet for 10 years and a first British success in just as long – an "I was there" moment for those lucky enough to be in attendance.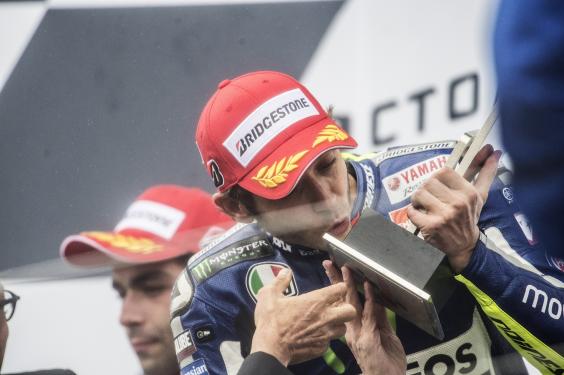 The result by all accounts rules Marquez out of recording a hat-trick of titles providing Yamaha don't suffer the most disastrous of collapses, and means Rossi heads to San Marino with a slender 12-point advantage over Lorenzo. If, and it's a big if with six races remaining and up to 150 points up for grabs, Rossi can fend off the 2010 and 2012 world champion, he will arguably celebrate not just a tenth championship crown but arguably his most impressive, courageous and personally rewarding successes of his illustrious career.
Reuse content