AL ATTIYAH SECURES SECOND DAKAR TITLE
Nasser Al-Attiyah won the 2015 Dakar Rally to land his second career win after finishing third in the final stage in his X-raid Mini.
Alongside co-driver Matthieu Baumel, Al-Attiyah took the lead early in the two-week event after overtaking team-mate Orlando Terranova when he was handed a penalty on the opening stage. Despite Robby Gordon taking the final stage plaudits on Saturday, Qatari Al-Attiyah came home in third to ensure he won the gruelling race by 35 minutes 34 seconds ahead of Toyota's Giniel de Villiers, with Krzysztof Holowczyc completing the rostrum.
It means Al-Attiyah adds to his 2011 success when he won the Dakar behind the wheel of a Volkswagen, which remains the last time a Mini didn't emerge as the victor.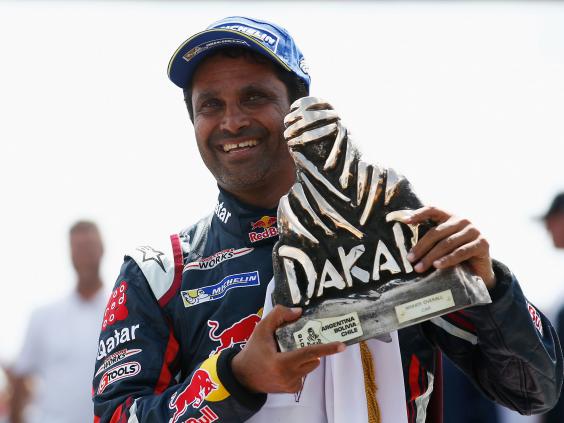 In the bikes category, Marco Coma once again proved to be a cut above the rest as the Spaniard secured his fifth victory aboard his KTM, while Airat Mardeev won in trucks alongside Aydar Belyaev and Dmitriy Svistunov in a Kamaz and Rafal Sonik took the plaudits in the quads as he rode to victory on his Yamaha.
DUNLOP SIGNS ON WITH YAMAHA
Michael Dunlop has confirmed that he will ride for the Milwaukee Yamaha team at this year's Isle of Man TT, as well as the North West 200 and the Ulster Grand Prix.
11-time TT winner Dunlop took four out of five wins last year riding for BMW, including the blue-ribbon event that is the Senior TT Superbike race that ends the two-week event. But he has elected to join Milwaukee Yamaha, who supported Josh Brookes and Isle of Man hometown hero Conor Cummins last year, and admits he's confident that he can enjoy similar success despite the second change of machinery in as many years.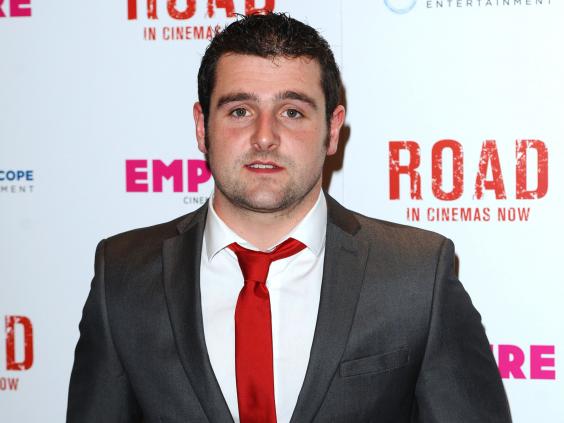 "I've gone on record as saying that I'll only race if the package is right and in the Milwaukee Yamaha team I'm confident in both the bike and the support team that will be in place," said Dunlop, whose brother William has also ridden for the team. "We've already had a look at the bike that I'll be riding and the early indications are really good but I'm looking forward just to getting out on the track and testing it properly."
KEEP AN EYE OUT FOR THE HEROES
Stirling Motorsport Management have announced an exciting new initiative this season that will feature a team that is both raced and ran by ex-servicemen and women to help fund the Help For Heroes charity.
The #RacingforHeroes team will be spearheading their competition in the British Touring Cars, but they also have plans to run in Porsche Carrera Cup (GB), Ginetta GT4 Supercup, Renault Clio Cup UK and the newly formed MSA Formula 4 Championship, with an aim to create a platform for some of the nation's best young prospects alongside raising awareness for the charity.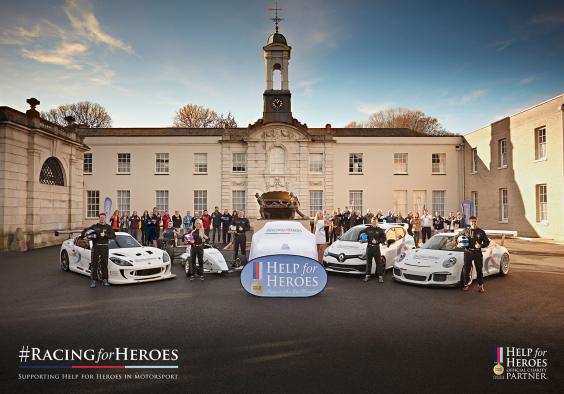 The five drivers that will race this year for the team are Josh Files, Josh Cook, Tom Butler, Zac Chapman and Jess Hawkins, but the project will eventually feature veterans behind the wheel as well as in the garage.
Team founder Peter Thorpe said: "We as a group are so proud to launch such an exciting team into British Motorsports, in support of Help for Heroes. It's a unique idea, forging relationships between drivers and sponsors, offering our partners what is the biggest PR and Marketing platform in British Motorsport."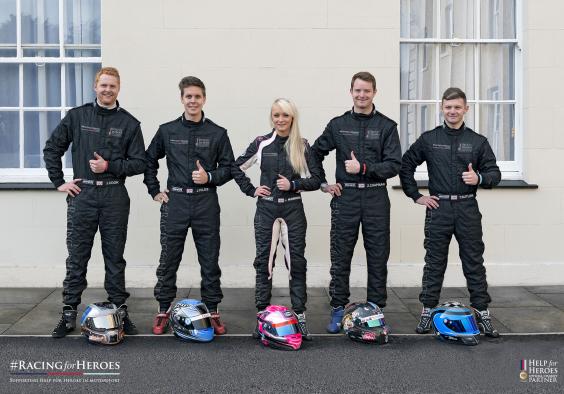 Bryn Parry, CEO and Co-Founder of Help for Heroes, added: "When Stirling Motorsport approached us with the exciting idea for #RacingforHeroes, we knew immediately they shared our passion and 'can-do' attitude. The team is committed to fundraising and providing opportunities for our wounded through motorsport. We wish them every success and hope British racing fans will get behind the team."
The team are currently on the lookout for brand support and sponsors, with all of their cars in 2015 to feature identical paint schemes and branding, and 20 per cent of their profits made by the team will go to the Help For Heroes charity.
WESTBROOK, BRUNDLE AND KEEN SET FOR DAYTONA BATTLE
The 53-car entry list for this weekend's Daytona 24 Hours has been released, with a 16-car Prototype field named for the opening round of the Tequila Patron North American Endurance Cup.
Richard Westbrook will join Michael Valiante and Mike Rockenfeller in the No 90 Corvette DP while Alex Brundle, son of former F1 driver Martin, will share the No 57 Krohn Racing Honda HPD Liger with Tracy Krohn, Olivier Pla and Nic Jonsson.
Phil Keen also features in the top class as he joins Eric Curran, Dane Cameron and veteran Max Papis in the No 31 Action Express Racing Whelen Engineering / Team Fox Corvette DP, and the Deltawing will also feature two British drivers in the form of Andy Meryck and Katharine Legge, with Memo Rojas and Gabby Chaves completing the line-up.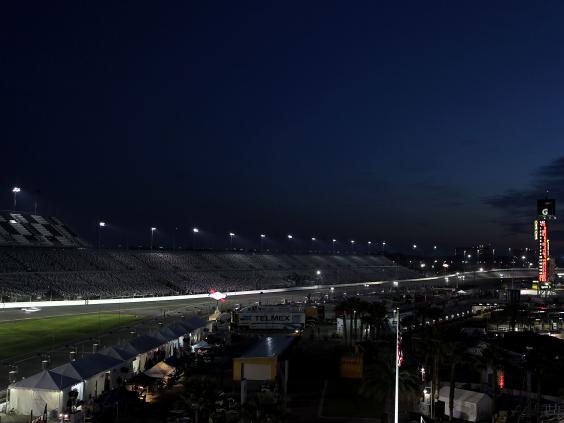 Eight entries make up the Prototype Challenge class, while Chevrolet, Ferrari, Porsche, Aston Martin and BMW will battle it out in the GT Le Mans class with 10 entries due to make up the class. 19 cars will run in the GT Daytona class which also features a pair of Dodge Vipers and Audi R8's.
Reuse content