Liberty Media's £6bn acquisition of Formula One "marks something of a coup" as long as they capitalise on Bernie Ecclestone's removal as boss, sports business expert Simon Chadwick has said.
The change in ownership is expected to herald in a new era for the sport, which has suffered from falling crowds, smaller television audiences and a number of high-profile circuits being unable to afford to stage Grand Prixs.
Hockenheim pulled out of the 2017 calendar after the Nurburgring failed to revive a race share with the track, meaning there will be no German Grand Prix this year, while there were also doubts about the Brazilian and Canadian races.
This has thrown the sport's long-term future into doubt, but Monday's "deposing" of former chairman Ecclestone, who was replaced by Chase Carey, after a four-decade reign as F1 supremo is just the first in a series of changes to revamp the sport and give it an appeal to a wider audience.
Chadwick, Professor of Sports Enterprise at the University of Salford Business School, believes the sport could look completely different in five to 10 years' time.
"The ousting of long-time F1 supremo Bernie Ecclestone marks something of a coup, and leaves a whole series of unanswered questions facing the sport," he said.
"For several decades, critics have been questioning how F1 is governed and how it generates revenues, and have therefore often cast doubts on its long-term future.
"With yesterday's unexpected development, speculation will now rise about how F1 will change, and how it may look in five to 10 years' time.
"There is an opportunity for the sport to become more open and democratic, much better governed; one of the challenges for Liberty will be to keep the major manufacturers on-board so as not to precipitate breakaway threats re-emerging."
Another criticism of Formula One has been the lack of a digital or social presence, which is vital in reaching new audiences, and thus gives the sport an appearance of being stuck in the dark ages.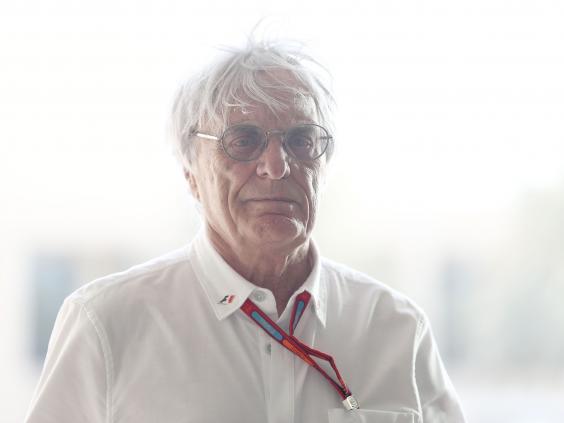 "F1 has been poor at taking advantage of its digital and social presence, and we should therefore expect to see new products being developed that capitalise upon the sport's obvious strengths, such as glamour and excitement," Chadwick added.
"There could be links to online gaming and e-sports, more teams being admitted to the competition, changes in rules to make races more exciting, and races being staged in new countries, at new venues and in new formats to build fan engagement. These are potentially exciting times for F1, providing that Liberty is bold, creative and decisive in strategically changing the way in which Ecclestone previously ran F1."