Sir Jack Brabham was the epitome of the post-war grand prix man, who emerged at a time when the racing of cars allowed for spontaneity and ingenuity. It is hard to imagine any of today's super heroes with a spanner in his hand assembling a suspension mounting of his own design, never mind bringing a car to the grid under their own name.
Brabham did the driving, the engineering and the fund raising around his eponymous rocket, becoming the first man to win a Formula One world championship for a team carrying his own moniker. This was a period when sport remained at the core of the enterprise before the advent of sports rights and commercial imperatives.
Formula One was a new phenomenon, rolled out full throttle in 1950 when post-war optimism filled the developed world with a sense of adventure. There was an element of bricolage about Brabham's contribution to racing that would not find an outlet today. His learning was delightfully informal, carried out at the back of the family home in Australia, where he would tinker with bikes and stuff after leaving school at 15.
The engineering gained a hard, focused edge during the war in the service of the Royal Australian Air Force, and it was this experience that he would bring to bear in his early career alongside design partner Ron Tauranac.
Brabham discovered his talent for driving racing open-wheeled Midgets on the dirt ovals around Sydney.  He made his F1 debut in 1955 at Silverstone, which celebrates its 50th grand prix in July, driving a Cooper, for whom he won his first of his three word titles in 1959 when he at last competed in a competitive car. The last came seven years later in a car bearing his name.
Like Fangio and Moss, the name Brabham became synonymous with racing at a time when drivers would contest events across any number of categories and formulas. His best remembered victory in his 15-year driving career came at the United States GP at Sebring in 1960 when he pushed the car across the line after running out of juice. You can bet there will be a special tribute to him at this week's Monaco Grand Prix, where he took the first of his 14 F1 victories in 1959. This is how his fellow Australian Mark Webber remembers him.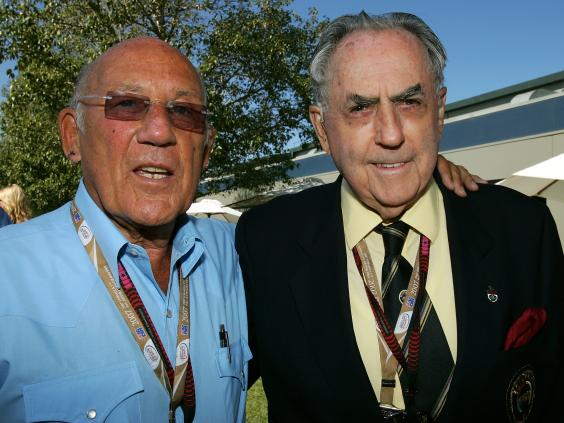 "He was a trailblazer; he took the hardest road and made it easier for the rest of us to follow. When I think of Jack, I think of a tenacious individual; an absolute grafter; he did it his own way and made it stick. There were no real rules or a manual for Jack; he figured it for himself. What he achieved taking on the best in the world and winning one of his three world titles in his own machinery is the stuff of pure legends."
Reuse content