The news that Stefano Domenicali has stepped down as Ferrari team principal is less of a surprise than the timing of what is said to have been his decision. The Scuderia have had a tough start to the season and could manage no better than ninth and 10th places in the recent Bahrain Grand Prix, which was attended by the team president, Luca di Montezemolo, but Domenicali had been expected to see out the year at the very least.
Domenicali, like his good friend Martin Whitmarsh, who was removed from a similar role at McLaren earlier this season, is known as a "nice guy" in Formula One circles. Critics have suggested that Domenicali was too nice.
"There are certain moments in the professional life of each of us where it takes courage to make tough decisions," Domenicali said. "It's time to implement a major change. I take responsibility – as I always have – for the situation we are experiencing. It is a choice taken with the desire to do something to give a jolt to our environment and for the sake of this group. I sincerely thank all the men and women of the team, the drivers and partners for the wonderful relationship we have had in these years. I wish you all that you can quickly return to the levels that Ferrari deserves."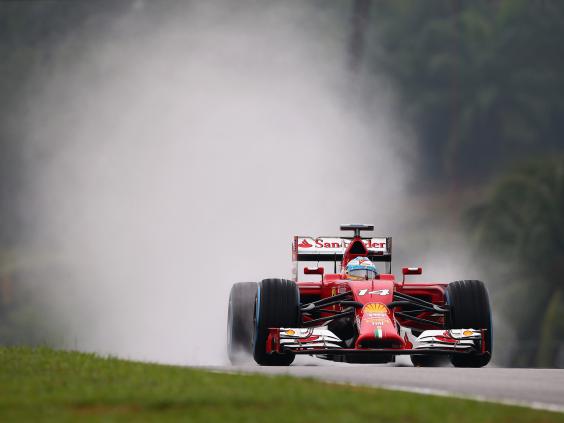 That seems unlikely as Ferrari have struggled since 2009. The situation is not necessarily alleviated by the announcement Marco Mattiacci, who is unknown in Formula One circles, will take over.
Domenicali seemed to be a "Ferrari lifer", having joined in 1991 and been appointed sporting director in 2002 and team principal from 2008. Did he do a poor job? No. Like Whitmarsh he presided over a team that won races, and Ferrari came very close to winning the drivers' championship with Fernando Alonso in 2010. But Ferrari have lost focus and have failed to produce a front-running car. When Di Montezemolo left the Bahrain race early, having visibly grimaced while watching Force India cars overtake his drivers, somebody had to carry the can.
The big question is whether 42 year-old Mattiacci, with no racing experience but an able track record as president of Ferrari North America, can turn the Italian team into a force in the sport again.
Reuse content