Tony Stewart has released a statement regarding the tragic incident at a motor race in the United States that claimed the life of fellow driver Kevin Ward Jr., admitting that "there aren't words to describe the sadness" he feels after the horrifying crash.
The three-time NASCAR champion was taking part in a little known race at the Canandaigua Motorsports Park in New York state when he was involved in a collision with Ward Jr. that sent him spinning into the barrier. Incensed with the contact, Ward JR. walked into the middle of the track despite the race continuing and waited for Stewart to come back around on the oval circuit.
Video footage online showed Stewart's car fish-tailing as it came onto the back-straight, where he hit Ward Jr. as he went past. The 20-year-old was seen to be dragged under the rear-right wheel of Stewart's sprint car, before being flung into the air and coming to a halt on his back further down the track.
Stewart's crew-chief Greg Zippadelli would later confirm on Sunday that Stewart would not race in the day's NASCAR event at Watkins Glen, and the 42-year-old driver issued a statement in which he sent his "thoughts and prayers" to the family and friends of Ward Jr.
"There aren't words to describe the sadness I feel about the accident that took the life of Kevin Ward Jr," said Stewart. "It's a very emotional time for all involved, and it is the reason I've decided not to participate in today's race at Watkins Glen. My thoughts and prayers are with his family, friends and everyone affected by this tragedy."
Stewart was questioned by authorities following the crash in which he was described to be "visibly shaken" and cooperative. Ontario County Sheriff Philip Povero said that while investigators have found no clear evidence of criminal intent on Stewart's part, criminal charges have not yet been ruled out.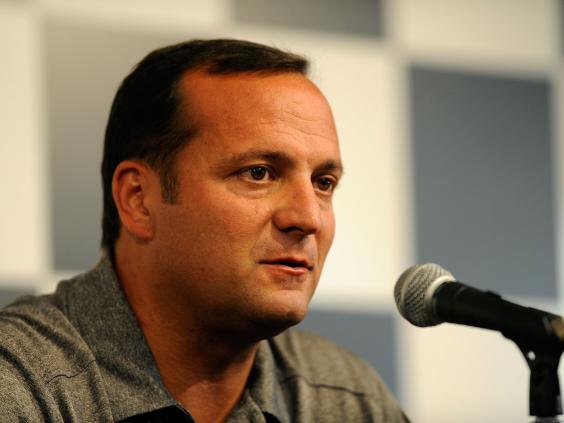 A former state and federal prosecutor who now works in private practice admitted that from the video footage, it would be hard to bring criminal charges against the 2002, 2005 and 2011 NASCAR champions.
David S. Weinstein said: "I think even with the video, it's going to be tough to prove that this was more than just an accident and that it was even culpable negligence, which he should've known or should've believed that by getting close to this guy, that it was going to cause the accident."
A close friend of Ward Jr.'s and fellow driver Cory Spinks admitted that it was an "unsafe" decision to get out of his car and confront Stewart while the race was still continuing.
"The timing was unsafe," said Spinks. "When your adrenaline is going, and you're taken out of a race, your emotions flare."
On-track confrontations are far from rare when it comes to stock car racing in the United States, and while the race was not in the usual cars that Stewart is accustomed to in the NASCAR Sprint Cup Series, the aggression and high emotion is all the same.
Stewart only returned to action last month after suffering a compound fracture to his right leg that ruled him out of the second half of last season. The accident was also at the same track that Stewart was involved in an accident that left 19-year-old driver Alysha Ruggles with a compression fracture in her back. He later took responsibility for his car making contact with another which triggered the 15-car wreck.