What did you answer when you were asked at school what you wanted to be when you grew up? An astronaut, the President of the United States (often a tricky one for any English man or woman) or a racing driver were often some of the farfetched answers.
But as the Let's Race 2 Reality championship starts to edge towards a conclusion, 1964 Formula 1 world champion John Surtees admits that opportunities such as this is allowing potential drivers a different path to earn their place on the grid.
"I think it's just a question of for my generation's point of view you didn't do it that way, admits Surtees, who remains the only man in history to win the world championship on both two and four wheels thanks to his four 500cc world championships. "You went out and you made all your mistakes out there on the track. Whereas now of course they can go along and in fact learn some of the very basics before ever sitting on a track.
"Let's face it most youngsters are twiddling about with their fingers on one form of games console, so it's quite feasible. The big thing is that obviously this simulator program that they get at Let's Race gives them a fair indication of where the circuit goes and where it doesn't and basically what you do and what you don't do and then it's just a question of turning that into reality by actually being on a track which is the opportunity they have today."
Surtees does accept that the sport has taken a move towards being accessible only for the financially well off, but hopes that simulation challenges and real-life testing opportunities such as the one available for the winner with British motorsport team Carlin can help youngsters develop a love of the sport to pave the way to a career within motor racing.
Surtees adds: "Let's face it, people perhaps had more of an opportunity in my day because of the way motorsport was structured, but actually it's a wonderful catchment area and I think it's one of the things with our foundation we were looking at, trying to introduce and in fact introduce here at Buckmore Park a training and learning centre where we try to enthuse people, youngsters from the community to get involved in a career in motorsport.
"One of the things which is important to remember is these youngsters will come along and get involved with Let's Race and then get have their test here and then they go on to Carlin and have their further test in a simulator before the winner will go down to Pembury to sit in a real race car for the first time.
"But there's only one winner, so the enthusiasm we have installed in them may create a career path for them. It may be that they become an engineer or something – remember where did Adrian Newey and Ross Brawn and all these people come from? So it's not just a question of making another Lewis Hamilton, it's about perhaps giving someone a little bit of enthusiasm to drive their way into a career.
"So we're not just looking at making racing drivers, we're talking about creating opportunities and there's a lot of exciting opportunities. If you just look at the British motorsport industry, how large it is, apart from being one of the most high technology centres of excellence that exists in the UK where they do all the manufacturing and technology, it's also a place that employs a lot of people."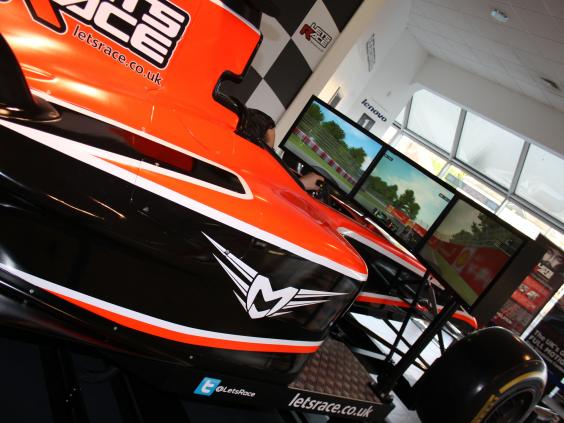 It doesn't take a genius to explain how different F1 is today from the version that Surtees competed in throughout the Sixties. Words such as KERS, DRS and fuel saving were non-existent back then, so what does the former world champion think about today's sport?
"I hate so many regulations I must say," he admits. "When I come along and I watch a programme and they start bringing up fuel gauges onto the programme to show how much fuel this driver's got and whether he might have to ease off or adapt it's another thing.
"At the same time, there are two answers to the story. One is that motorsport and F1 in particular has always been accepted as the forefront of leading technology, and so you can't just go along and treat it purely as entertainment, you've got to move forward with the times. So moving on relative to recovery systems and perhaps different engines with turbochargers etc perhaps it's something which is needed.
"But I remember racing at the time in single cylinders, twin-cylinders, four-cylinders and six-cylinders and eight-cylinders and 12-cylinders and each one had a very special character and a special noise and also I rather miss some of the sounds of a real sweet engine operating at its maximum revs. But, we have to wait and see.
"The important thing is the competition develops, there's obviously a catch-up situation being required by a number of teams. Some of the engine manufacturers were caught out, particularly Renault and Ferrari, but we shall see. I think we have to wait until the end of the year before we can take a final look except I would say that I am a little concerned about all the time the introduction of control which is perhaps linked to creating false entertainment."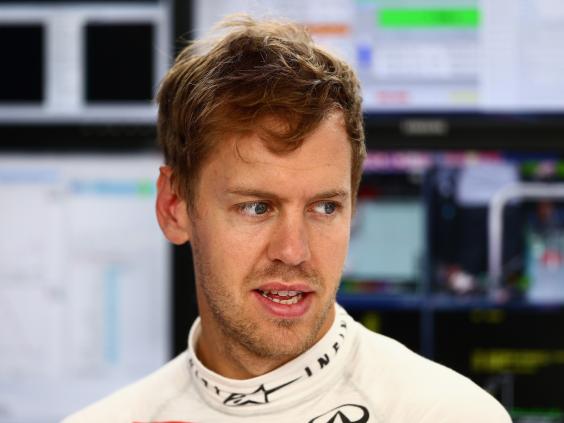 Having witnessed Nico Rosberg win his second-straight Monaco Grand Prix last time out, Surtees reflected on his experiences on the streets of the principality, and in particular one occasion where he came within a lap of winning his first race in Monte Carlo – something that would go on to elude him throughout his career.
"I raced at Monaco and I had the opportunity to win there a few times and I ran out of petrol on the last lap and I got this and that and all sorts of things," he explained. "It's a very different circuit and different environment. It's a one-off type of experience which you can't really link to anywhere else. Today I suppose it's not going to be much different to my time, in that you went along the streets.
"It has obviously had problems about overtaking and such but the circuit of course has changed since I raced on it. You didn't have that section which is built out into the harbour back in my time when you came up to Tabac, you didn't turn round onto the extended part of the circuit, you went along what is now the back pit road. So you sat in the pits there among the trees that are in the centre of the pits and that's all that you had because you had no buildings, you just sat in-between where the trees were planted with a barrier either side and you had the race course on both sides of you.
"Monaco is a very special place, yes, and I'd love to have won at Monaco. I was in with an opportunity to win it on more than one occasion but a very similar thing happened with the British Grand Prix. I finished second a number of times and I would've loved to have won the British Grand Prix. So Monaco and the British Grand Prix are perhaps certainly for an English driver the two big ones."
Reuse content