The 2015 World Endurance Season promises to be the most competitive across all four categories of the grid, with newcomers, emerging challengers and established veterans of the long-distance sport posing new questions that we will find out the answers to in the coming months.
The action gets underway this weekend at Silverstone, the home of motor racing, and with a growing number of British drivers on the grid, there isn't another track in the world that will give the WEC a more fitting curtain-raiser.
One of those new to the WEC grid – but far from an endurance racing rookie – is Oliver Webb. The reigning European Le Mans Series champion steps up this season after his triumphant campaign in the WEC's main support series, but the 24-year-old already has a le mans podium under his belt and started 2015 off in perfect form as he was part of the Dubai 24 Hours-winning outfit in the Black Falcon Mercedes SLS AMG GT3 back in January.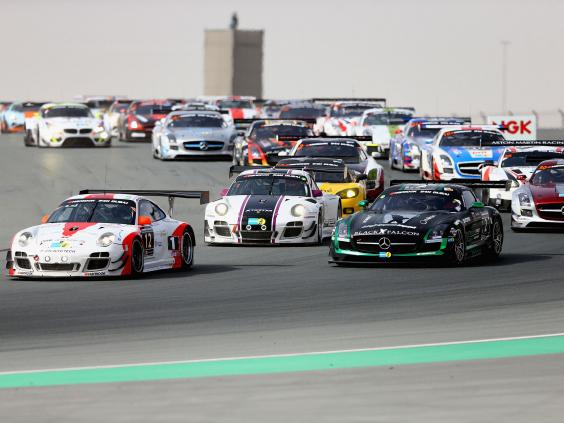 "It was a really good start to the year obviously, winning by a record number of laps and doing it with the Mercedes guys in the ten-year anniversary of that race," Webb told The Independent earlier this year amid his preparations for the new season. "So I was really happy, it's always a great race to start the year with and to win it was unbelievable."
This season, Webb will drive for the Sard Morand LMP2 team and has genuine ambitions of recording back-to-back title successes. You'd be forgiven for assuming Webb was an old hand in the endurance game, but an education in single-seaters only led to a full-time drive in the ELMS last year, and his podium finish at the Circuit de la Sarthe last year came at his very first attempt.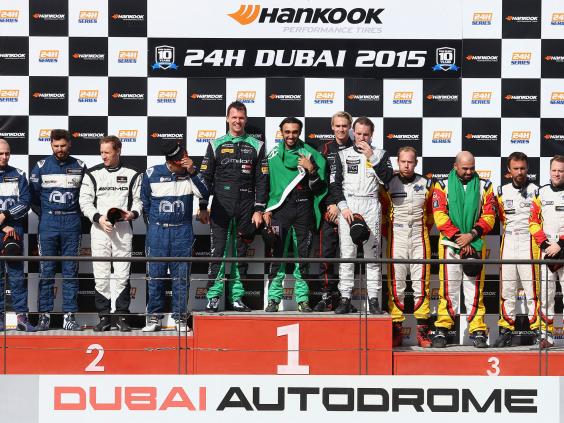 With his first endurance series championship under his belt and another momentum boost provided in Dubai, Webb heads into the season filled with optimism that come the business end, he'll be there or thereabouts.
"I think it really helps," Webb says of his recent success. "With the championship win last year and being put on the map by a few magazines as a 'Brit to watch' and then winning that first one at the beginning of the year, it really put us in...not so much confidence but more momentum and gave us a fire and spark and desire for more.
"Certainly for the World Endurance Championship this year it's really pushing me on to hopefully have a really good year.
"There's a very strong team in the form of G-Drive who have a coupe car which is certainly new from last year to this year and are going to be our main competitor, but I think we'll be right up there where we were last year in the European championship. It's a very tough one, there's a lot of cars in it this year and a lot of GT teams have had to make way for a really busy prototype grid with Nissan in there as well so it's going to be a really fantastic grid with quite a few strong Brits so I'm hoping to be at the top end of that."
Stepping up to the WEC brings a challenge in itself, but that doesn't mean Webb has cut down on his everyday commitments. Far from it in fact, as he seems to be taking on more and more work as each day goes by, something that causes him to quickly remind himself that "humans do need sleep now and then".
A recent appearance on Top Gear came amid pre-season testing with Morand at the Aragon Motorland in Spain. But Webb's diary features far more unusual events than you'd initially expect. A day's testing at the Goodwood race circuit came in early March where he found himself tearing round the former grand prix track in a historic BMW 1800ti, and Webb has also had a helping hand in developing the soon-to-be-released Project Cars PS4, Xbox One, WiiU and PC game. Among the cars featured in the game – which continues to grow ahead of the mid-May release date – is a rare model named the BAC Mono. It's a supercar that you may have seen on Top Gear, or even on the street, and it's who Webb commits his time to when he's not away fulfilling race commitments.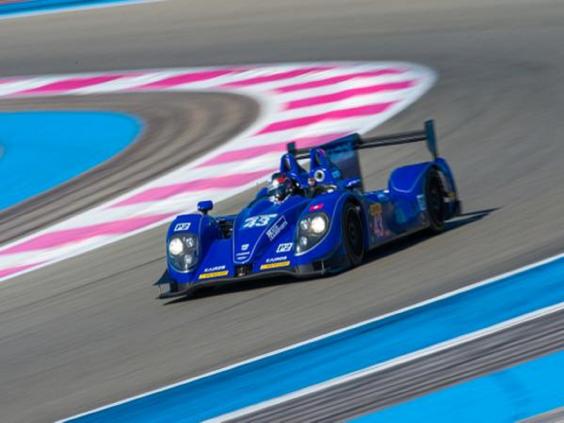 Webb explains: "Some things are extra stuff on the side, but obviously the four days' testing at Aragon was specifically for the team with the travelling and the work on the side, it makes time of the essence and training is vital to endurance racing, maybe even more than a lot of other motorsports with it being so long and in hot countries.
"So training is always something that needs to be done with the balance of all the events and extra stuff that you've seen I do on the side. I also work for BAC Mono, the supercar company and every day that I'm not away racing, I'm here as well as training. So it's a tough balance, but at the same time with motorsport and the way it works, you've got to take all the jobs on the side to keep the contracts rolling as you never know what contract is coming next."
UPDATE: After a recent development which saw the Sard Morand team boss fall ill, their participation at Silverstone is currently in doubt, but they remain committed to the rest of the season and maintain their hopes of challenging for the LMP2 championship.
Reuse content