Just months after the city centre parades, proud proclamations from politicians and countless interviews on breakfast television, life is very different for a select group of Britain's Olympic and Paralympic heroes. 
In fact, it's fair to say, life is pretty miserable right now.
Last week UK Sport, the governmental body that invests money in Britain's elite athletes, rejected the appeals of seven sports which had their funding cut in its latest budget announcement.
"As athletes, you have tough times and it's how you overcome them," reflects Chris Langridge, who won bronze in the men's badminton doubles for Team GB last summer.
But bouncing back from this crash to earth looks near on impossible for Langridge. Badminton was given £5.7m in the build-up to the Rio Olympic Games. In the four years leading to Tokyo 2020 it will have nothing - despite achieving its target to win a medal set by UK Sport last time out. 
"It would help pay for shuttlecocks, for courts, for a physio, for us to play tournaments and to get a world ranking," Langridge adds, explaining just how vital the funds are. 
The money now must come from somewhere else. 
"Badminton is a massive sport in Asia and their funding is just increasing every single time we speak to them and ours has gone to zero.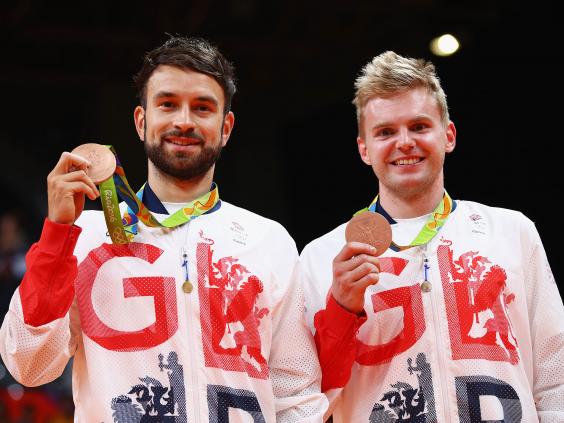 "It is like a mountain to a mole hill in regards to how we are competing. Ours is absolutely minimal compared to theirs which is astronomical. 
"When the divide is so big it's very hard for us to compete and I really hope it doesn't get to the stage where we will have to look for another job."
For Langridge and his partner Marcus Ellis, ranked 14th in the world and 4th in Europe as a doubles pair, that prospect is not something they would be willing to do.
Rio 2016 Olympics - in pictures
Rio 2016 Olympics - in pictures
1/18 Adam Peaty celebrates his record-breaking gold medal

Team GB swimmer Adam Peaty celebrates winning the gold medal in the men's 100m breaststroke - as well as setting a new world record.

Ian Walton/Getty Images

2/18 Refugee swimmer Yusra Mardini represents Syria in Rio

Yusra Mardini, a swimmer from Syria, competed at the Rio 2016 Games as part of the Olympic refugee team. This was the first year the Games featured a team made up of stateless refugees, including the 18-year-old Mardini who swam part of the dangerous journey from war-torn Syria to Greece less than a year ago.

Alexander Hassenstein/Getty Images for IOC

3/18 Chris Mears and Jack Laugher make a synchronised splash

Team GB divers Jack Laugher and Chris Mears compete in the Men's Diving Synchronised 3m Springboard Final, winning Britain's first gold medal in the event.

Adam Pretty/Getty Images

4/18 Gold medalist couple Laura Trott and Jason Kenny in emotional moment

Gold medalist Jason Kenny of Great Britain celebrates with girlfriend, cycling gold medalist Laura Trott of Great Britain, after winning the Men's Keirin Finals race.

Bryn Lennon/Getty Images

5/18 Beach volleyball players' contrasting attire sparks debate

Egypt's Doaa Elghobashy made headlines for the full-length outfits she and her partner donned to compete in Rio, with media referring to the contrast with Italy's Marta Menegatti as a "culture clash". Elghobashy was also the first Olympic beach volleyball player to compete whilst wearing a hijab.

Ezra Shaw/Getty Images

6/18 Touching glimpse of unity as North and South Korean gymnasts share smiles

South Korean gymnast Lee Eun-ju, right, and her North Korean counterpart Hong Un Jong pose together for photographers during the artistic gymnastics women's qualification at the 2016 Summer Olympics in Rio de Janeiro, Brazil.

Kim Do-hoon/Yonhap via AP

7/18 Max Whitlock brings home Team GB's first ever gymnastics gold

Max Whitlock of Great Britain competes in the Men's Pommel Horse Final, beating teammate Louis Smith with two gold medals to his silver.

Alex Livesey/Getty Images

8/18 Phelps takes home his fifth gold medal from Rio

USA's Michael Phelps taking part in the Men's 100m Butterfly Semifinal during the swimming event at the Rio 2016 Olympic Games.

Francois-Xavier Marita/AFP/Getty Images

9/18 Islam El-Shehaby was sent home for refusing to shake his opponent's hand

Egyptian judoka, Islam El-Shehaby, (R), was removed from the Rio Games after refusing to shake the hand of Israeli victor, Or Sasson, (L). The incident took place after his opponent beat him in the over-100kg competition, with less than two minutes remaining. The athlete was reprimanded by the IOC and sent home.

Toshifumi Kitamura/AFP/Getty Images

10/18 City of God turned gold medalist

After growing up in the City of God favela in Rio's slums, Rafaela Silva falls to her knees with joy after winning Brazil their first gold medal of the Games in judo.

David Ramos/Getty Images

11/18 Andy Murray wins the only Team GB tennis medal in Rio

Tennis star Andy Murray in the men's singles, playing Argentinian Juan Martin Del Potro. He later took the gold medal for the event; the only team GB tennis medal at the Games.

Julian Finney/Getty Images

12/18 Charlotte Dujardin rides Valegro to victory

Charlotte Dujardin, riding Valegro, competes in the dressage event in Rio. She went on to win Gold in the individual dressage, and celebrated the news with her now-fiance.

AP Photo/John Locher

13/18 American runner Abbey D'Agostino takes a tumble

Abbey D'Agostino of the USA (R) is assisted by Nikki Hamblin of New Zealand after colliding during the Women's 5000m heats. Both athletes were recognised for their Olympic spirit by the IOC.

Ian Walton/Getty Images

14/18 Mo's double gold for GB

Team GB's Mo Farah can't hide his excitement after winning gold in the Men's 5000m finals.

Julian Finney/Getty Images

15/18 Bolt secures his sporting legacy in Rio

Usain Bolt is streets ahead of the competition in unbeatable triple-treble gold medal win.

Cameron Spencer/Getty Images)

16/18 Simone Biles is now seen by many as one of the USA's best athletes

US gymnast Simone Biles competes on the balance beam during Women's qualification for Artistic Gymnastics at the Rio Games. Biles became famous throughout the gymnastic events for "The Biles", her signature move encompassing a double back somersault with a twist.

David Ramos/Getty Images

17/18 British boxer brings back gold

Nicola Adams of Great Britain and Sarah Ourahmoune of France in action during the Women's Fly (48-51kg) Final Bout. Adams went on to win gold in this event, the only gold of Team GB's three boxing medals.

Dean Mouhtaropoulos/Getty Images

18/18 Triathlete brothers take first and second place

Team GB triathletes Alistair Brownlee and Jonny Brownlee compete during the Men's Triathlon at Fort Copacabana in Rio.

Alex Livesey/Getty Images
"When you're doing something 75 per cent, for me that is not good enough to compete with the best in the world," Langridge adds with a sense of resignation.
"Badminton is a professional sport and the very best are great. I'm competing six or seven hours a day to compete with the best in the world and you can't do that and have a day off of any sort so you're either a professional badminton player, or you choose a different path in life."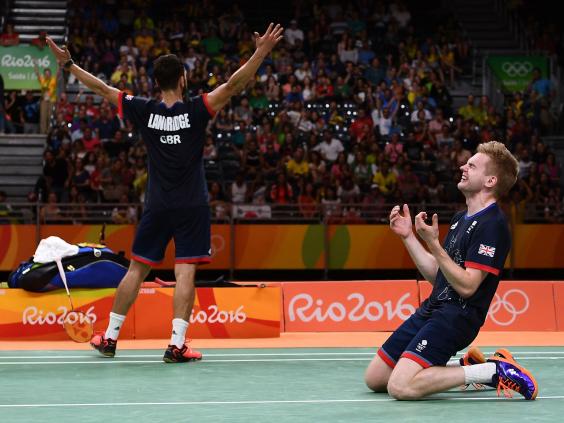 It's not just Britain's badminton players who face their own sporting apocalypse. Elite competitors in archery, fencing, goalball, table tennis and wheelchair rugby will have to get by with little or no funding from the Government. 
Weightlifting - initially told it would face cuts in December - was the only sport offered a reprieve last week.
The news will have come as little shock to those who know about UK Sport's cut-throat pursuit of medals. Like the most ruthless of businessmen, the body wants an instant return on its investment through gold, silver and bronze in Tokyo. 
At the 1996 Olympic Games in Atlanta - the year before UK Sport was founded - Team GB finished in 36th place in the medals table with a solitary gold among its 15 medals. Fast forward 20 years to Rio and British athletes won 67 medals - of which 27 were gold - helping it leap up to second in the table. 
Those figures meant Great Britain became the first nation to better its medal haul in both the Olympics and Paralympics in the Games after being hosts.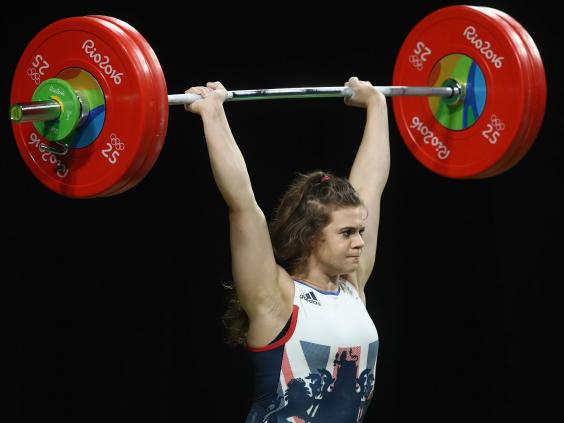 In short, Team GB has transformed from an also-ran into one of the very best. 
UK Sport may be cut-throat but its methods appear to work - at least in accruing medals. 
A total of 31 Olympic and Paralympic sports will now be given £345m over the next four years with the body targeting 51-85 Olympic and 115-162 Paralympic medals. Those who miss out on medals will be at risk of losing money next time round.
As well as pressing home its track record in delivering success, UK Sport adds that it does not make these decisions haphazardly.
"We would like to invest in every sport but the reality is that we have to prioritise within agreed resources to protect and enhance the medal potential within the system," Liz Nicholl, CEO of UK Sport, said in a statement.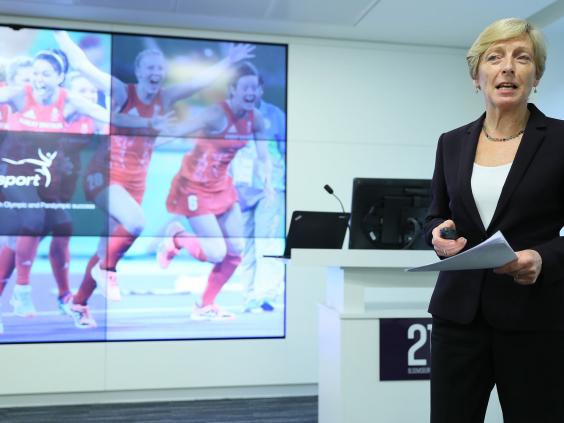 "If we underinvest across the board then the British teams will ultimately underperform at the Games and medal success will be put at risk. 
"We know what it takes to win and what it costs to win and believe these investments will deliver medal winning success to inspire the nation once again in Tokyo."
The body has promised to put in a "comprehensive transition and support package" to help the sports affected. But for all their words of encouragement, the financial reality will bite hard. 
"It's incredibly difficult to see how we will have a competitive national team going forward," David Pond, CEO of GB Wheelchair Rugby, tells The Independent. 
"It's a huge sum of money to actually find and of course we're already looking at how we might do that but it's quite an ask.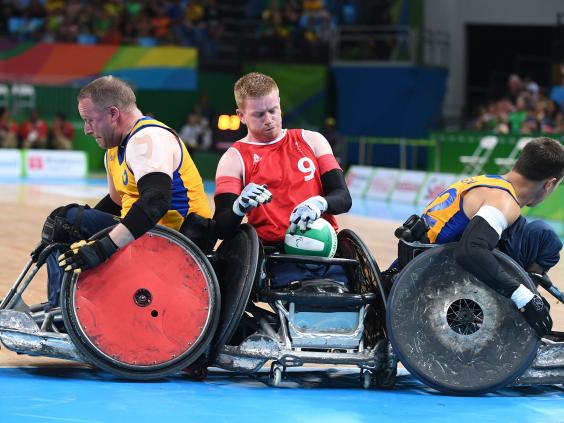 "The bottom line is to remain competitive – with the sport moving on massively across the world, there's no question about that – to have any chance of medalling in the big events like Tokyo. We have to be playing the best teams in the world and the best teams in the world are Australia, Canada, the United States and Japan and it's obvious that all of those are a long way away. 
"We need to travel and be playing those on a regular basis."
Pond believes that wheelchair rugby was one of the success stories of the legacy from London and adds with a sense of bitterness that other sports have been let off lightly despite their relatively mediocre performances. GB's wheelchair rugby team lost out on a medal match "on the bounce of a ball" as Pond put it.
"If you look at the funding that's been pledged at the moment, some sports have had massive increases. Unbelievable increases," he adds.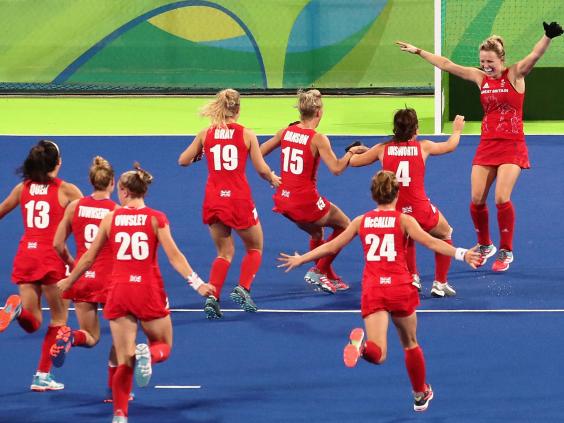 "Things like shooting [from £3.95m to £7.03m] have had a massive extra injection of money, hockey's had a big injection of money [from £16.14m to £18.02m] on the back of the women's success even though actually the men's performance was poor and certainly not as good as wheelchair rugby's."
Some of the decisions behind which sports have received more money seem somewhat arbitrary. Judo, which claimed one bronze medal at Rio - like badminton - saw its funding go up. 
Other sports that traditionally win lots of medals - rowing, sailing, cycling and athletics - will receive over £20m each for the next cycle. 
"If that continues to happen then only four core sports are going to be funded," Langridge says.
"And before you know it we'll be winning a lot of the medals in some sports but other sports will win no medals because we've got no support." 
From there, a vicious cycle could begin.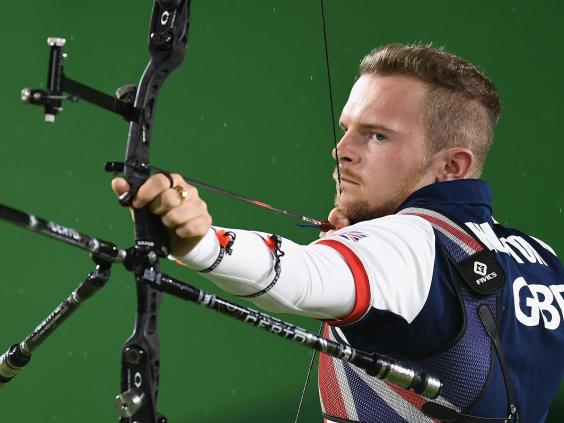 Part of Nicholls' statement when justifying the cuts was the idea that medal success helps to "inspire" the nation. 
But without funding, both Pond and Langridge believe there will be a dearth of role models from their sports to "inspire" the next generation coming through. 
"It's just fewer people for the young badminton players to look up to and aspire to be," Langridge says.
Indeed, for those negatively affected, the future looks bleak.
From having the "most incredible couple of weeks of my career" at Rio, the thought of the Tokyo Games fills Langridge with nothing but dread. 
"The decision that UK Sport has made is so tough for us.
"All of a sudden… it feels like my medal has been snatched away."
Reuse content