The US Women's National Hockey Team have opted not to defend their world title this year after boycotting the championships in a protest against USA Hockey.
The ice hockey team, who have medalled in every Olympic Games since women's ice hockey was introduced in Sydney in 2000, are refusing to play over a pay dispute with USA Hockey and have stalled negotiations with the governing body for "fair wages and equitable support".
As well as their Olympic success, they have also won the world championships seven times since 2000 – in comparison to the men's side who have won two Olympic and world silver medals over the same period yet get paid far more.
The players want higher wages and have noted that in the past, USA Hockey has paid them $1,000-a-month for six months for every Olympic cycle, but "virtually nothing" for the other three-and-a-half years – which works out to $1,500-a-year.
US forward Meghan Duggan argued it is unfair to be paid for only six months every four years when it is a full-time job.
She said: "It's 365 days a year to be an Olympic athlete. It's our life, our everything."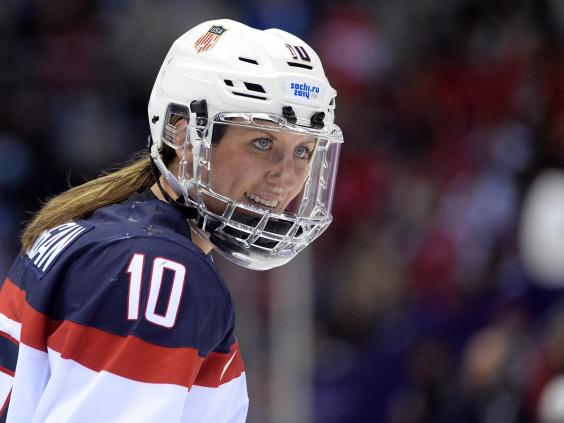 She added that "there would be no financial survival at all" if not for the year-round support the players receive directly from the US Olympic Committee.
But that is not enough for some to live on, approximately half of the national team players being forced to hold down "second or third jobs," according to a press release from their lawyers.
The National Women's Hockey League recently slashed its salaries paid to players, which were $10,000-$26,000-a-year before the cut, compared to the men's national team who earn a minimum of more than half a million dollars in the NHL.
In a statement, USA Hockey said it was "disappointed" by the players' decision to boycott the world championships over the issue.
"USA Hockey has a long-standing commitment to the support, advancement and growth of girls and women's hockey and any claims to the contrary are unfounded," organisation president Jim Smith said in the statement.
"USA Hockey's role is not to employ athletes and we will not do so."
Reuse content