Eve Muirhead's world champion rink will play Canada in the curling semi-finals after completing their erratic qualification stage with a last-end victory and an extra-end defeat. Britain first beat Russia to ensure they were in the last four but that was followed by a sloppy defeat to Denmark. It meant that instead of finishing third in the pool they came fourth and will play a Canadian rink who have won nine out nine.
Dave Hay, Britain's performance director, described it as a "careless" performance by Muirhead's side as they squandered a three-shot lead on the last end. It meant an extra end and the Danes took a shot to win the match.
Instead of facing Sweden on Wednesday Britain will meet the tournament's form team, although they did beat the Canadians in Las Vegas last month. Muirhead's all-Scottish rink have struggled to find their rhythm throughout qualifying, losing four times, including a last-stone defeat to Canada.
"Always one player's been a little bit off the mark but the other three have carried them through," said Hay. "We need to fire with all four, that's for sure, come the semi-finals."
Against Russia four shots on the eighth end put them 7-3 up, only for the hosts to take three on the penultimate end and force Britain into a nervy final end from which they claimed two more shots to win 9-6. Then against Denmark they all but had the game when a poor final shot by Muirhead gifted the Danes three.
Hay accepted that his rink, with the knowledge that they were through, had eased off. "I think it was just careless," he said. "If you're ahead by three playing the last end you don't expect to lose."
Britain's men face Norway in a play-off early this morning for the final semi-final place. David Murdoch's rink lost to China 6-5 on the final end. They were fortunate that Denmark did them a favour, beating the Norwegians 5-3 in their final round-robin game. Britain and Norway finished level on five wins each.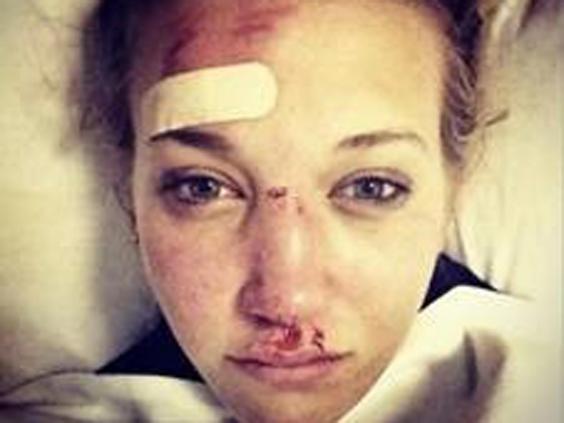 Rowan Cheshire, the British skier, was released from hospital in Krasnaya Polyana but it seems unlikely that she will be able to make her Olympic debut on Thursday. The 18-year-old was taken to hospital as a precaution after falling in practice for the half-pipe on Sunday. Cheshire was knocked unconscious and, according to the concussion protocols issued by skiing's governing body, the FIS, athletes have to wait a minimum of six days, and undergo various tests, before they can return to competition.
Cheshire and Team GB are not bound by that – it is a recommendation rather than a rule. Noelle Pikus-Pace, the American skeleton slider, returned from a training concussion to win silver behind Lizzy Yarnold last week. The decision will be a joint one by Cheshire and three Team GB officals, Niall Elliott, the chief medical officer, her performance director Paddy Mortimer and physio Alison Robb. They would appear to have little choice but to withdraw.
Before her release from hospital, Cheshire tweeted a picture of her cut and bruised face. She said: "Wasn't the best day, still don't remember much!"
Elise Christie has endured a less physically trying Games, instead her challenges have been mental. The Scot returns to the ice today in the heats of the short-track speed skating 1,000m, her main event. It will be her first race since Saturday when she was disqualified from the heats of the 1500m – that followed her disqualification in the final of the 500m, when she wiped out three-quarters of the field. It led to her being abused and threatened on Twitter by Korean fans after Park Seung-hi was among the women she brought down.
The abuse was said to have affected her performance but short-track's performance director Stuart Horsepool insists she is over it. "She's a tough cookie, she's got that Scottish grit," he said. Pre-Games Christie was among the favourites for the 1,000m – she is European champion and a World Championship medallist. If she comes through she faces three more races on Friday when the medals will be at stake.
The Jamaican bobsleighers ended their Olympics with their third run. Only the top 20 advanced to the final run and the Jamaicans finished 29th – avoiding last place because the Serbs withdrew.