Wednesday 5 February
Russian athletes in red-and-white speckled jackets cheer when the flight from Moscow touches down. They are greeted by smiling volunteers. Behind them workmen are hard at it, and there's plenty to do.
While the Russians bounce off to the Olympic Village eager to begin, the rest of the sporting world arrives with an excess baggage-load of reservation. It's not long before howls of protest from the media, in particular the US media, begin – a theme of American knocking of the Games is already established, as the shabby accommodation lives down to expectations.
It's a sideshow but one linked to the future of the Olympic venues and infrastructure. It requires an optimistic imagination to see a true legacy, and that should alarm the International Olympic Committee amid back-patting and self-congratulation.
Winter Olympics 2014: A fortnight in Sochi
Winter Olympics 2014: A fortnight in Sochi
1/12 Sochi 2014

Fireworks explode around the Fisht Olympic Stadium at the end of the Closing Ceremony of the Sochi Winter Olympics at the Olympic Park in Sochi

2/12 Sochi 2014

The remains of the door

3/12 Sochi 2014

The Russian Police choir performing 'Get Lucky' by Daft Punk.

YouTube

4/12 Sochi 2014

Jenny Jones won Team GB's first medal with slopestyle bronze

AP

5/12 Sochi 2014

Great Britain's Jenny Jones celebrates after fining out she won Bronze in the Women's Snowboard Snowstyle Final

PA

6/12 Sochi 2014

Shaun White of the United States congratulates gold medalist Iouri Podladtchikov of Switzerland

Getty Images

7/12 Sochi 2014

Elise Christie suffered triple disaster in her skating events

Getty Images

8/12 Sochi 2014

Britain's skeleton gold winner Lizzy Yarnold showed control to the nth degree

Getty Images

9/12 Sochi 2014

Ilya Nikulin #5 of Russia talks with Zdeno Chara #33 of Slovakia after defeating Slovakia in a shoot out during the Men's Ice Hockey Preliminary Round Group A game

Getty Images

10/12 Sochi 2014

David Murdoch celebrates Great Britain's victory in the semi-final's over Sweden

Getty Images

11/12 Sochi 2014

Vladimir Putin looks on

Getty Images

12/12 Sochi 2014

The women's curling team made sure Britain equalled their previous best Winter Olympics medal tally when securing bronze

Getty Images
Thursday 6 February
Off we go – but not before Dmitry Kozak, the Deputy Prime Minister, causes a stir by saying there are secret cameras in the bathrooms in the media hotels. The Independent searches its bathroom. Paranoia threatens when Pravda takes the paper to task for its coverage.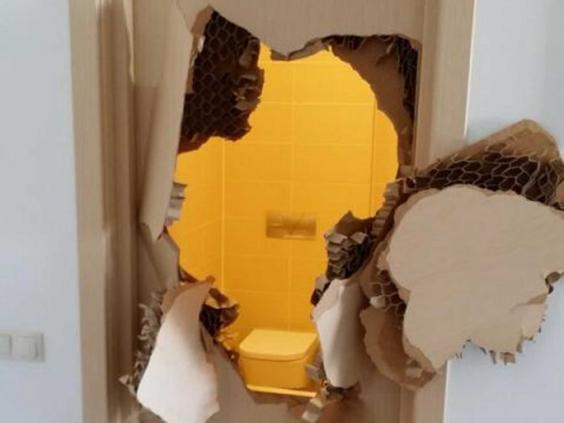 Friday 7 February
The opening ceremony is spectacular, although the most memorable moment in the Fisht Stadium – built for $600m (£360m) to host the opening and closing ceremonies – is the Ministry of the Interior's uniformed choir belting out Daft Punk's "Get Lucky" in the pre-ceremony.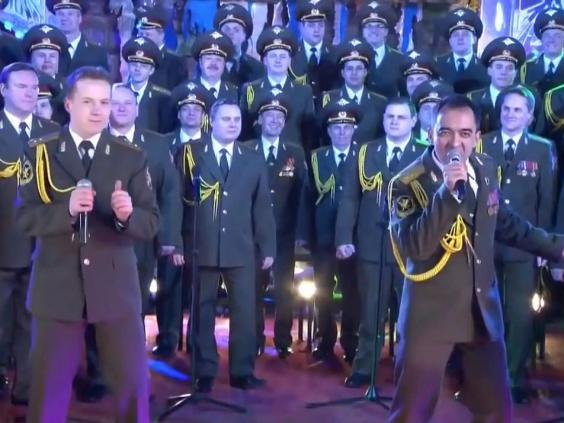 Sunday 9 February
Britain are up and running. Jenny Jones takes slopestyle bronze in the Rosa Khutor Extreme Park. Like so much of the Sochi Games, what you see on TV is fantastic but around the edges it's all a bit frayed. As the snow melts, white sheets are pinned around the Olympic rings next to the finish line.
Like her fellow slopestylers, Jones is chatty and chilled, happy to explain her sport to bemused journalists. One, deciding he has the hang of this, asks Billy Morgan if his run in the men's slopestyle was a little "conservative". "Conservative!" splutters Morgan. He is later spotted sitting near the finish line with a can of lager and an attractive Kiwi snowboarder. There is nothing conservative about this lot – covering them is enough to refresh the most cynical sporting heart.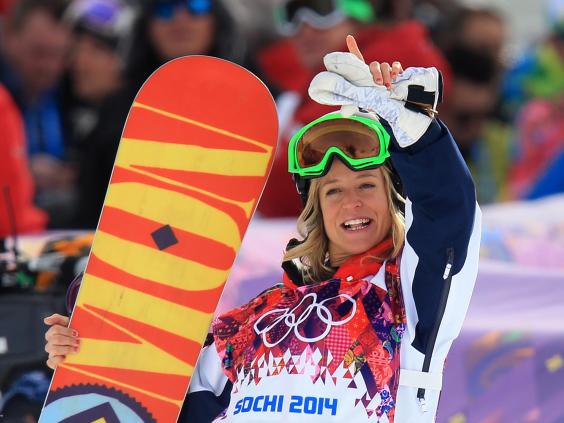 Tuesday 11 February
Shaun White is the biggest name here but is upstaged  by the I-Pod, or Iouri Podladtchikov, a Russian-born Swiss. "It's hot, it's cool and it's fucking mine," he yells, in his version of the Games slogan. He later moans that in the contrary world of snowboarding he has become less popular with women because an Olympic gold means he has gone mainstream.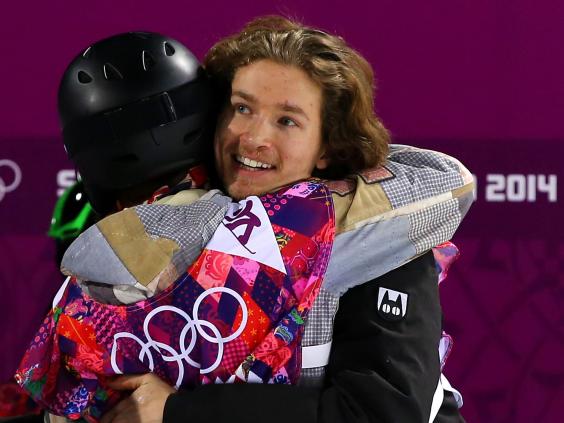 Thursday 13 February
James Woods fails to win the medal he had been fancied for in slopestyle but then news of Elise Christie's progress to the final of the 500m short-track sparks a frantic dash down the mountain. Her disqualification begins Christie's fraught Games and then it's back up the mountain for the first of Lizzy Yarnold's skeleton runs, and another hour on a coach where the world's media bicker and bustle for seats. So far the British have fallen out with the Austrians and Americans and not made themselves popular with the Germans after the sight of one of their larger journalists breaking a media centre chair and being sent sprawling across the floor twice in the space of half an hour sparks a severe giggling bout.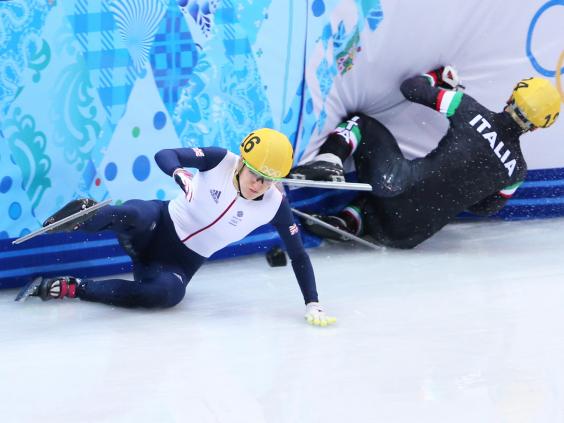 Friday 14 February
So dominant was Yarnold last night there is an inevitability to her gold. Still it is only the 10th Britain has won in the Winter Games and a moment to savour. Hers is a remarkable story of a remarkably single-minded young woman. She controls the controllables, as they say in British Olympic circles, to the nth degree.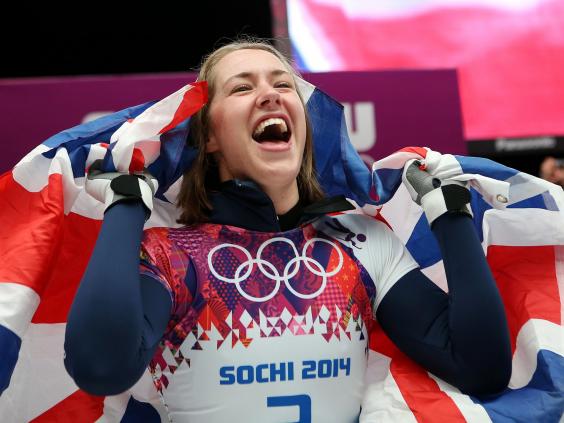 Saturday 15 February
The big event of week one: Russia v US in ice hockey, a fixture resonant with history. The atmosphere is loud but lacks the edge a football match would have. Russia lose after a shoot-out.
Michael Lambert, a Canadian snowboarder, breaks ranks from an otherwise uniform lauding of the Games by athletes. "To act like there aren't a lot of other very controversial things at play here, it's ignorant," says Lambert. "It's not my reality."
Elise Christie's sporting reality is grim. She's kicked out of her second event.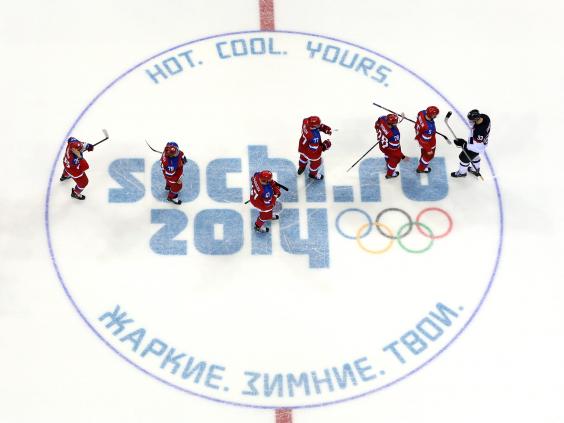 Tuesday 18 February
Christie returns to the track and zips through the 1,000m heats. She does not look well as she chats to reporters. She confesses she thought about quitting the Games because of the abuse she received.
Across the Olympic Park, David Murdoch pulls off a last-shot victory over Norway to earn Britain a place in the curling semi-finals. Someone brands it the "shot of the century" and it sticks.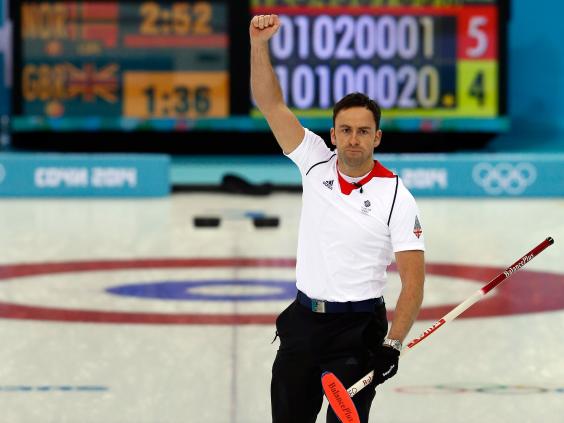 Wednesday 19 February
Eve Muirhead sends her first stone through the house thanks to a stray hair on the ice. The women are beaten by Canada but the male curlers beat Sweden – again on the last shot – and will play off for gold.
Next door gloom descends on the Bolshoi as Finland beat Russia in the ice hockey quarter-finals. Afterwards coach Zinetula Bilyaletdinov faces the angry Russian media. He knows what is coming. "You will eat me," he said of his fate, "and I will be gone."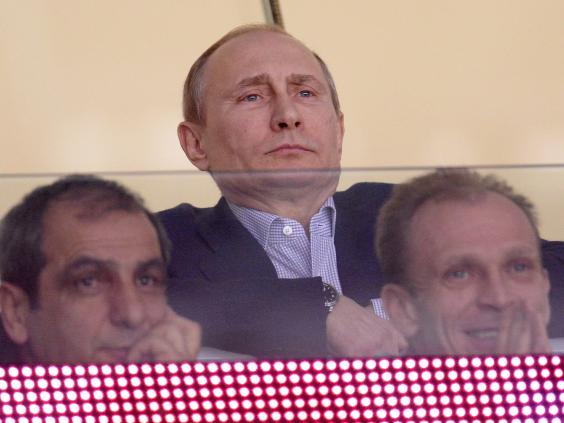 Thursday 20 February
Muirhead's bronze equals Britain's best-ever Winter Games haul of four. Britain's relative success is raising eyebrows. A journalist from Le Monde comes to chat, having been dispatched to discover the reasons behind their neighbours' improvement.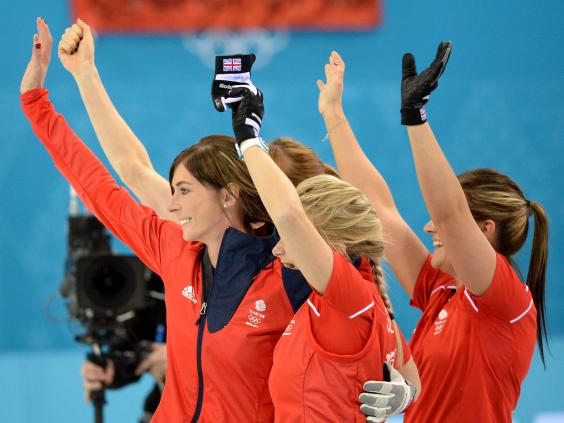 Friday 21 February
Double disappointment for Britain. Murdoch's form deserts him in the face of a Canadian onslaught and Christie is disqualified again. No one seems entirely sure why, not even her coaches.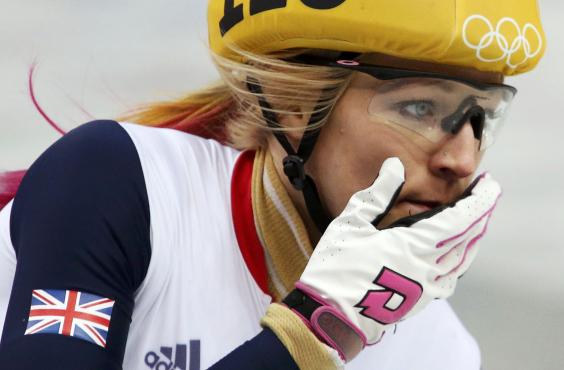 Sunday 23 February
A last trip to the mountains to see if John Jackson can squeeze a final British medal out of the Games. He can't and, after narrowly avoiding being flattened by Russian Prime Minister Dmitry Medvedev's motorcade, it's back on the bus to head for a closing ceremony that, whisper it, outshines London.
"It's like Disney World for athletes," is how one Canadian curler sums up Sochi 2014. The next-door funfair, called Russia's Disneyland by Kozak, due to open for the Games, remains unfinished. So that's it, on-field great, off it plenty of smiles but plenty of questions over sport's place in global society, the cost, the future… So long, the curate's egg Olympics.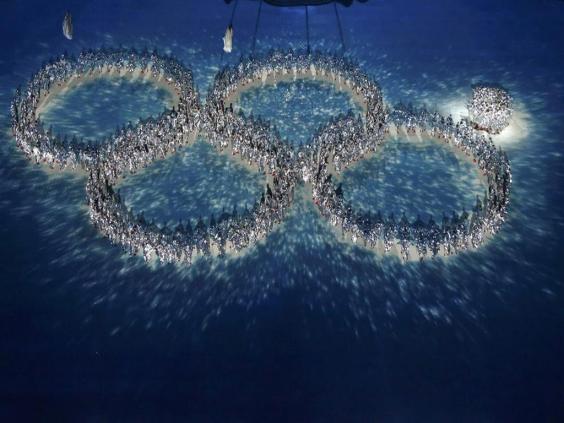 Reuse content