Britain's Winter Olympians have been set an ambitious target of bringing home the country's best ever medal haul from next month's Sochi Games. UK Sport, the body that funds elite Olympic sport, today revealed a goal of three to seven medals, a range that potentially takes Britain well beyond their previous best.
It is nearly 80 years since Britain won three medals at a Winter Olympics – the gold, silver and bronze collected in Garmisch-Partenkirchen in 1936 – and such has been the recent scarcity of podium places that at the last four Games Britain have gathered four medals in total. Should Team GB reach the upper end of their target, it will match nearly a third of Britain's entire current total of winter medals. Since the first Winter Olympics in 1924, where Britain recorded its highest single Games tally of four, only 22 medals have been won by Britons in 90 years.
At Vancouver 2010 Amy Williams' skeleton gold was Britain's sole success but record funding – £14m in public and Lottery money has been spent on this Olympic cycle – and investment in coaching and expanding the support network and technology available to key winter sports has significantly raised hopes of succeeding in Russia.
Skeleton – now Britain's signature winter event – again offers the best chance via Lizzy Yarnold and Shelley Rudman, respectively world No 1 and current world champion. Britain's women curlers are world champions, while sports such as speed skating and freestyle skiing, a newcomer to the Games, also provide medal-winning potential.
Winter wonders: Great Britain's medal prospects in Sochi
Winter wonders: Great Britain's medal prospects in Sochi
1/7 Eve Muirhead

Twenty-three year old Scot skips the women's curling team, who are the current world champions having beaten Sweden last year.

2/7 Shelley Rudman

Reigning world champion in the skeleton, carried the Great Britain flag at the 2010 Games in Vancouver. Competing in her third Winter Games.

3/7 Lizzy Yarnold

Current world No 1 in the skeleton, the 25-year old won bronze at the 2012 World Championships.

4/7 Jenny Jones

The Bristol-born snowboarder is a three-time X Games gold medallist in slopestyle.

5/7 Katie Summerhayes

Teenage freestyle skier who has recovered from a career-threatening cruciate knee injury. Took part in the Winter Youth Olympics in Austria in 2012.

6/7 Elise Christie

First British woman to win a short-track speed skating World Championship medal. Took part in Vancouver four years ago but could only manage finishes of 11th (500m), 19th (1,000m) and 20th (1,500m).

7/7 James Woods

Freestyle skier who won World Championship silver last year to go with bronze medals at the X Games in both 2011 in Tignes and 2013 in Colorado.
"If we achieve three, that's hugely significant," said Liz Nicholl, UK Sport's chief executive. "It's an ambitious target and our hopes are high. We can all honestly say this squad of athletes will be the best supported and best prepared of any winter campaign. We have more potential across more sports going into these Games than we've ever had in the past. We're confident these ranges are accurate."
UK Sport set a target of 40 to 70 medals for London 2012, with Team GB winning 65. Infrostrada Sports, a statistical analysis company, forecast Britain would win 66 medals in London and, like UK Sport, also predicts a positive Winter Games with six medals.
Britain have been here before. The target for Vancouver was three medals and around Williams' dramatic triumph were a succession of failures. But four years of background investment allied to the maturing of the likes of Eve Muirhead, the curling skip, and the short-track speed skater Elise Christie into regular medal winners in world cups and championships has lifted horizons. The introduction of new events at which Britain has leading performers, such as freestyle skiers James Woods and Katie Summerhayes and snowboarder Jenny Jones, has also raised hopes – and raised them realistically insists UK Sport, a body not prone to exaggerating expectations.
"The bottom line is we have a track record of success over the last 18 months," said Simon Timson, UK Sport's director of performance. "I can't remember a time when we've had five world championship medallists in Olympic and Paralympic winter sport a year before the Games."
The Winter Paralympics, which begin in March, have been given a target of two to six medals.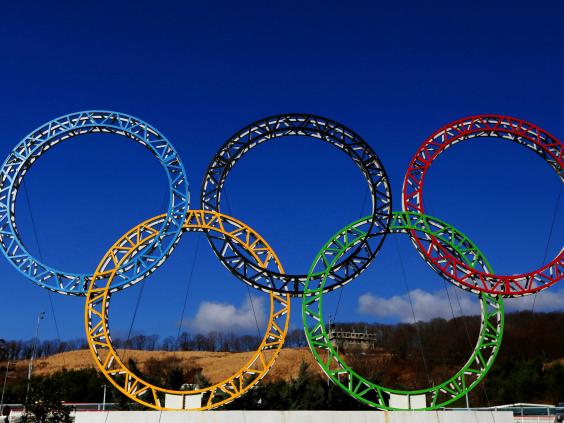 The rider for British optimism is that winter sports are more difficult to predict than summer ones. Conditions have a greater influence, while in sports like speed skating one slip can have dramatic consequences, such as when the Australian Stephen Bradbury won gold in 2002 after the rest of the field were wiped out in a crash and he skated through from last place for a freak victory.
"We're confident in setting this target, but also know there are no guarantees in sport," said Timson. "It's open to the elements and down to people performing on the day. There's less room for error and there's less opportunity for success."
UK Sport have set a target of one to two medals for ski and snowboard, one to two for curling, one for skeleton, bobsleigh and short-track speed skating. Of the six funded sports, skeleton has received the most with £3.45m, down to figure skating, which has been given £174,338 to back Nick Buckland and Penny Coomes, who today won bronze in the European Championships. Their Sochi target is a more modest top-10 placing.
It is a crucial Games for Britain's winter sports. The funding more than doubled from the £5.8m for the Vancouver cycle and failure to meet UK Sports' targets could leave them open to a reduction next time – part of the reason for Britain's Olympic success is down to UK Sport's ruthless approach to rewarding medal-winning sports and cutting funding for those that fail. The overall winter budget remains slight in comparison to the Summer Games. UK Sport will invest £283m towards Rio 2016. Britain's final team of around 50 athletes – a similar number to Vancouver – will be announced on Wednesday. The Games begin on 7 February.