Whether its Torvill and Dean's triumph in Sarajevo, Eddie the Eagle's example of true 'heroic failure', Team GB's curling gold led by housewife Rhona Martin, or perhaps, the participation of the Jamaican bobsleigh team in Calgary, the Winter Olympics has given us some great sporting memories. And over the next few weeks we can expect many more.
To ensure you know your skeleton from your skiing, here we provide you with all the vital information on the 2014 Sochi Winter Olympic Games.
The essentials
The 2014 Winter Olympics will be held in Sochi, Russia.  The city was selected as the host city in July 2007. It will be the 22nd Winter Olympics, the first being held in Chamonix, France, in 1924. The games will be held February 7-23, 2014, with an estimated potential audience of three billion watching them.
During the 17 days of competition, 85 countries will compete in 98 events across seven winter sport disciplines, including Biathlon, Bobsleigh, Curling, Ice Hockey, Luge, Ice Skating and Skiing. 98 sets of medals will be contested for. Norway, Canada and the USA rank highly among the early favourites and will be the ones to beat in Sochi.
There will be 11 sport venues situated in two clusters: the Coastal Cluster in Sochi, which will also be the Sochi Olympic Park, and the Mountain Cluster in Krasnaya Polyana, in the Western Caucasus.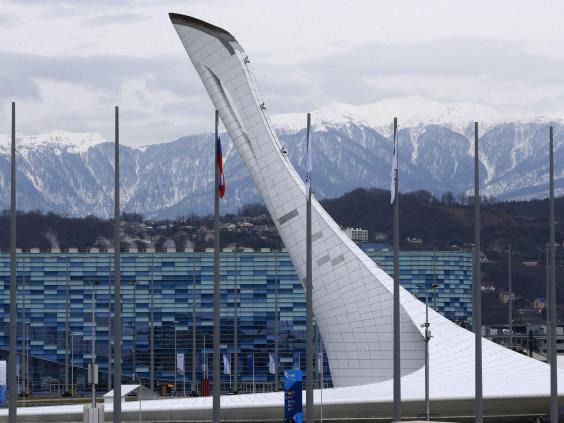 The lowdown
The spotlight is well and truly on Sochi, as the 2014 Winter Olympics attract more attention and scrutiny than any other in the history of the games. There are a number of reasons why all eyes are on the Russian city.
It is the first post-Soviet era Olympics to take place in Russia, and the country has pulled out all the stops in its preparation, reportedly spending £32bn which would surpass Beijing as the most expensive Olympics ever. Much of the finances have been spent on building a vast transport system and all the venues from scratch, along with putting an impressive security infrastructure in place, manned by some 40,000 police and military personnel.
During the build-up to the Games, there have also been several major controversies, including allegations of corruption, concerns over the effect of Russia's ban on "propaganda of non-traditional sexual relations," and various security concerns regarding extremists groups.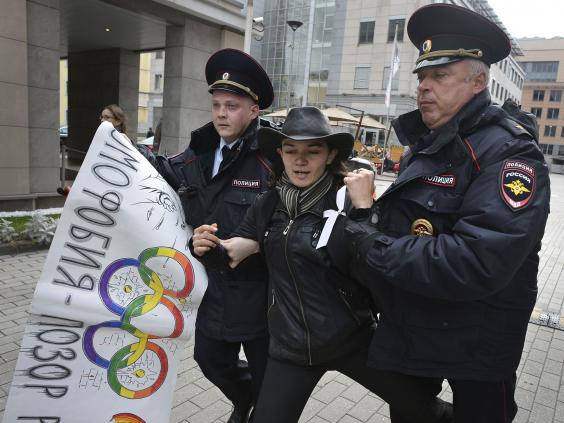 Location
Adored by the likes of Vladimir Putin, and before his time, Joseph Stalin, Sochi has undergone a facelift in recent years. Fuelled by Russian oligarchs to make it a seaside resort fit to host the Winter Olympics, the pearl of the 'Russian Riviera' is located 900 miles south of Moscow on the coast of the Black Sea, and is Russia's largest resort city. It is also one of the only places in Russia to have a subtropical climate, and with warm summers and mild winters, palm trees, hot springs and pebble beaches, it could not be further from the snowy remoteness that comes to mind when you think of Russia, which may seem strange considering it is hosting the Winter Olympics. It is for this reason that for Alpine events, athletes will have to travel to Krasnaya Polyana in the Caucasus Mountains.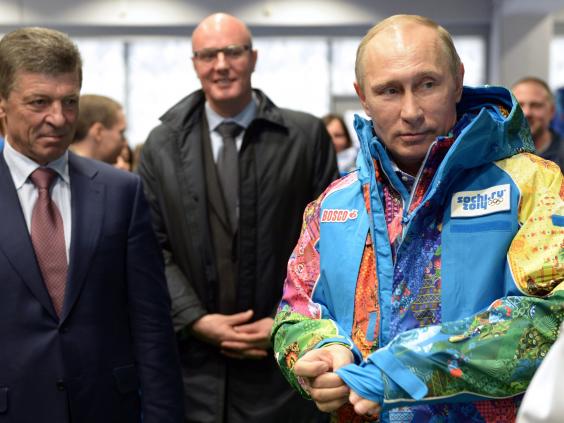 Where can I watch it?
With a promised 200 hours of network TV coverage on BBC Two brought to you by presenters Claire Balding, Hazel Irvine and Jonathan Edwards, and over 650 hours of live action via six HD and Red Button streams, the BBC is offering the most televised and unprecedented coverage of a Winter Olympics yet. Whether you're an Olympic virgin or veteran, you will no doubt be hooked in by a sport you may never have heard of, like luge, or obsessed by one that you never thought in your wildest dreams you would be interested in, like curling, or perhaps you already know what all the fuss is about, and will be glued to your television regardless. Either way, the BBC has it all covered for your viewing pleasure. You will also be able to catch all the main events on BBC Radio 5 live.
You can check at the BBC's OTT trailer here.
An A-Z of the Winter Olympics
A to Z of the Winter Olympics
A to Z of the Winter Olympics
1/26 A is for Alpine

Or rather non-Alpine. If/when (delete as to your levels of optimism/pessimism) Team GB medals fail to arrive keep your ears open for British officials opining how tough it is being a "non-Alpine" nation. Scores highly in Winter Olympics bingo.

2/26 B is for Bjoerndalen

Winter Olympics spotters badge to anyone familiar with Ole Einar. The 40-year-old Norwegian biathlete is aiming for a record-equalling 12th Winter Olympic medal.

3/26 C is for Cool Runnings

It rather ruins the legend to point out that Jamaica have a bobsleigh team in the Games for the sixth time. The originals came in 1988 and had their story turned into a successful film.

GETTY IMAGES

4/26 D is for Death

These are dangerous Games. The Georgian luger Nodar Kumaritashvili (pictured) was killed on the eve of the 2010 Games, while in 1964 the Australian teenage skier Ross Milne and the British luger Kazimierz Kay-Skrzypecki were killed in practice runs. In 1992, the Swiss skier Nicolas Bochatay died after colliding with a snow machine.

5/26 E is for Eddie the Eagle

Now 50, Edwards pops up every four years to relive Calgary 1988. His fame is international; just last week he was interviewed by the New York Times. He remains, said the paper, "a synonym for fun-loving underdogs".

6/26 F is for Flowers

In 2002, the 19th Games, Vonetta Flowers, a sprinter from Alabama turned bobsleigher, became the first black athlete to win Winter Olympic gold.

7/26 G is for Ganga

Jean-Claude Ganga of the Congo summed up the corruption that engulfed the Salt Lake City bid. Known as the "human vacuum cleaner" for his willingness to hoover up anything going, Ganga was expelled from the IOC having allegedly accepted bribes of $300,000.

8/26 H is for Harding

Harding's husband Jeff Gillooly arranged the "hit" on her great rival Nancy Kerrigan but the man hired to put her out of action and clear Harding's path to gold in 1994 botched his attack. Both made Lillehammer, Kerrigan won silver, Harding came eighth and was later banned for life. She became a boxer.

9/26 I is for Innsbruck

The only two-time hosts. In 1976, the Games were awarded to Denver but the city's citizens voted not to allow public funds to be spent on them. They were hurriedly moved to Austria.

10/26 J is for Jacobellis

So there you are, moments from Olympic glory on your snowboard - time to show off with one more little trick... Lindsey Jacobellis fell over in Turin in 2006 to squander a three-second lead.

11/26 K is for Klammer

The Austrian won a solitary gold medal but it was the manner in which he skied to downhill glory in 1976 that puts Franz Klammer among the greats. He flew downhill in Innsbruck, teetering on the edge of disaster to win by 0.33sec.

12/26 L is for Lord Lucan

It was over a breakfast in St Moritz that Robin Dixon was persuaded by his cousin, one Lord Lucan, to give the sport of bobsleigh a go. Fifty years ago, in 1964, Dixon and Tony Nash won Britain's last gold in the event.

13/26 M is for Miracle on Ice

Lake Placid, 1980, the scriptwriters dream: a young US ice hockey team triumphs over the Soviet Union, overwhelming favourites for gold. In the key game against the Soviets the US goalie, Jim Craig, made 39 saves as the underdogs won 4-3. Disney turned it into a film.

14/26 N is for Norway's curlers' dress sense

Perhaps the hours of winter darkness leave them craving a bit of colour but in the cold light of day, the Norwegians have come up with some shockers. For Sochi they will be sporting a do-not-adjust-your-sets zigzag pattern.

AP

15/26 O is for Oldest skier in town

Prince Hubertus of Hohenlohe-Langenburg was the oldest competitor in Vancouver four years ago. Now, aged 55, he's back, slaloming for Mexico, the country of his birth.

16/26 P is for Piste parties

"If you've ever tried to ski when you're wasted, it's not easy," said Bode Miller, now the most decorated US skier, ahead of the 2006 Games. He partied his way through them and failed to win a medal.

17/26 Q is for Quad

The quadruple jump is the trick without which no male skater can win gold, the toughest challenge in the sport. In 2010, the Russian Evgeni Plushenko brilliantly nailed it. His US rival Evan Lysacek didn't attempt it but still won gold. Dark tales of corruption gripped the Russian media.

18/26 R is for Rebagliati

The Canadian won the first snowboard gold in 1998 and promptly tested positive for marijuana. He was stripped of his medal but had it returned when it was realised dope was a "restricted" rather than "prohibited" substance and the restriction didn't apply to snowboarding. Clear?

19/26 S is for Snow

Or no snow. The Russians have been stockpiling the stuff for two years just in case.

20/26 T is for Torvill and Dean

Britain's moment of perfection in the 1984 Games: it remains the most-watched sporting moment in British history with 24m viewers.

21/26 U is for USA

The only country to have won gold at every Winters. Britain is one of a dozen to have taken part in every Games, unfortunately that's not what counts.

22/26 V is for Voyevoda

The Russian already has two Olympic bobsleigh medals but plans to return to his true sporting love after the Games – he's a professional arm wrestler.

23/26 W is for Walt Disney

The ceremonies for the 1960 Games, held in Squaw Valley, California were overseen by Disney, chairman of the Pageantry Committee.

Getty Images/Hulton Archive

24/26 X is for X Games

Freestyle skiers and snowboarders are divided on whether this is the main event or the Olympics, with its desperation to appeal to a younger audience.

25/26 Y is for Youngest

In 1932 Britain's Cecilia Colledge was 11 when she took to the ice. Four years later she won figure skating silver at the grand old age of 15.

GETTY IMAGES

26/26 Z is for Zimbabwe

Luke Steyn becomes the first Zimbabwean to compete in the Winter Games, although he has been based in Europe and the US since the age of nine.
Team GB
On the Team GB front, there has arguably never been so much optimism and expectation surrounding the prospect of winning medals. Great Britain's current best tally is four, won in Chamonix, France, at the inaugural Winter Olympics in 1924, but they will be hoping they can smash that after a disappointing medal haul at Vancouver in 2010, in which Amy Williams' won Team GB's only medal, a gold in the skeleton.
This time around, among those expected to push for gold include Lizzy Yarnold and Shelly Rudman in the skeleton, which you can see live on BBC Two on 14 February at 17:10. Another hopeful James Woods competes in the ski slopestyle on 13 February at 09:30, live on BBC Two, and the women's curling team, led by Eve Muirhead, can be seen from 08:30 on 20 February on BBC Two.
UK Athletics has announced a target of four to seven medals for Team GB.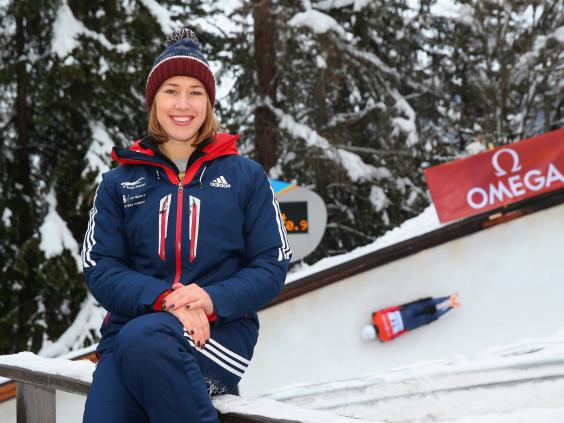 The ones to watch
The stars ready to set the world alight in the snow include American alpine skier Mikaela Shiffrin, who despite still being a teenager is already a world champion after winning the world title in the slalom at the 2013 World Championships in Austria.
Another American to keep your eyes peeled for is Shaun White. Nicknamed "The Flying Tomato," he is bidding for a third consecutive gold medal, having won halfpipe gold in Turin and Vancouver.
Winter Olympic cross-country skier Marit Bjoergen of Norway is a 12-time world champion and won five Olympic medals in 2010, the best of any athlete at the Games, however the Olympian's success has been soured after allegations of cheating by arch-rival Justyna Kowalczyk.
Yuna Kim of South Korea is another hoping for success, as she looks for the perfect end to her illustrious career when she aims to retain her Olympic figure skating title, while Olympic and world luge champion Felix Loch will be the man to beat in Sochi. NHL top scorer Alex Ovechkin will also be hoping to inspire his team to ice hockey gold at a home Olympic Games for the Russians.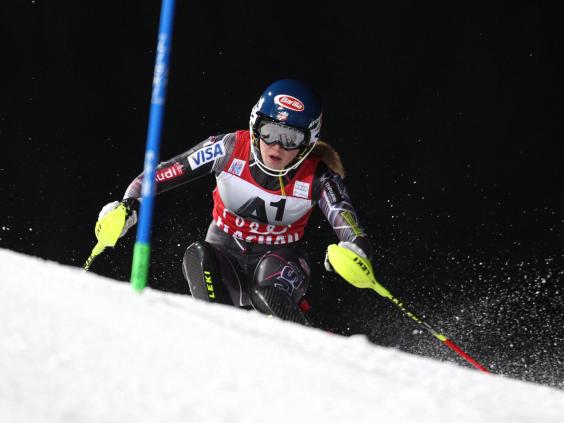 The Opening Ceremony
A highlight for many viewers, the Opening Ceremony will take place on 7th February 2014 at the Fisht Olympic Stadium at 4.14pm (GMT). The BBC's coverage will run from 4pm-7pm. Few details are known about how Russia plans to open the Games, but if the sending of the Olympic Torch into space tells us anything, expect it to be flashy.
Reuse content