Ever since the aptly-named 'Lottery' won the first Grand National in 1839, punters have placed their money in hope rather than the expectation that their horse will win this most unpredictable of races.
Seasoned gamblers may study the form, but thousands who fancy a quick flutter feel just as likely to back a winner by choosing their favourite name, coat or silks colour.
We looked at the last 20 winners of the National and uncovered some trends which may help you make your call come Saturday afternoon.
Name
What's in a name? Well, maybe a couple of quid if you're lucky. A third of winners' names over the last 20 years have been 11 letters long, while just over half (52.4%) of are made up of two words. 1998 winner Earth Summit fitted the bill on both counts.
This year's best 11 letter name: Godsmejudge (22/1)
The funniest racehorse names
The funniest racehorse names
1/20 Better Than Sex

Works best when called by overexcited race commentators

GETTY IMAGES

2/20 Iwinyougetnothing

Not the most encouraging horse to back when having a flutter

GETTY IMAGES

3/20 Whykickamoocow

Indeed

GETTY IMAGES

4/20 Hoof Hearted

Say it over a few times if you don't get it

GETTY IMAGES

5/20 Gee Spot/Gee Wizz/Bee Gees

Many racehorse owners have made a play on the name Gee Gee

GETTY IMAGES

6/20 Myexwifesashes

How the owner of this particular horse got on with his ex-wife is not known

GETTY IMAGES

7/20 Wearthefoxhat

This one was rejected by the authorities. When said very fast (especially with an Irish accent) you realise why

GETTY IMAGES

8/20 Sofa Can Fast

Meanwhile, this one was allowed... but not for long

GETTY IMAGES

9/20 Onewaytickettothegluefactory

Harsh but true

GETTY IMAGES

10/20 Attention Shoppers

Presumably named so that whenever the horse was mentioned over a tannoy at the races the announcer sounded ridiculous

GETTY IMAGES

11/20 Oh No, It's My Mother-in-Law

Race commentators have never sounded so fearful

GETTY IMAGES

12/20 DoReMiFaSaLaTiDo

Plain baffling

GETTY IMAGES

13/20 AARRRRRRR

Pronouncing this with a west-country accent is optional

GETTY IMAGES

14/20 Maythehorsebewithyou

One for Star Wars fans

GETTY IMAGES

15/20 Blow Me

This one is from 1945. It's been touted as a future title for a Jilly Cooper novel

GETTY IMAGES

16/20 Sorry About That

With parents named Guilty Conscience and Running Naked there may be something to be sorry about

GETTY IMAGES

17/20 Curried King Prawns

Brilliantly irreverent

GETTY IMAGES

18/20 Hahahahahaha

Does the commentator really go for it when calling this one or risk sounding like a kill-joy by announcing it seriously?

GETTY IMAGES

19/20 Bare Naked

Works best when it's said in conjunction with the jockey i.e. John Smith is riding Bare Naked

GETTY IMAGES

20/20 Givemeanothername

This is the name the other horses on this list would have liked

GETTY IMAGES
Age
Maybe it isn't just a number. A third of the winners in the years we looked at were 10 years old, five were eleven year olds (23.8%) and six were 9 year olds (28.6%). The 8 year-old Bindaree is the youngest recent winner, while only three horses over twelve have ever won the race, the last of which did so in 1923.
This year's best 10 year-old: Alvarado (20/1)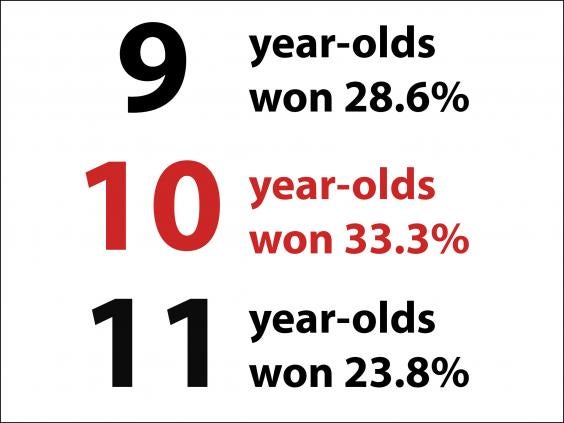 Coat
Unsurprisingly, seeing as they usually make up the majority of the field, bay horses have won 80.9% of the time in the last 20 years. The last grey to win the National was Neptune Collonges, who was victorious in 2012. Before that, you had to go back to 1961 to find another grey winner in Nicolaus Silver.
This year's best bay: Shutthefrontdoor (15/2)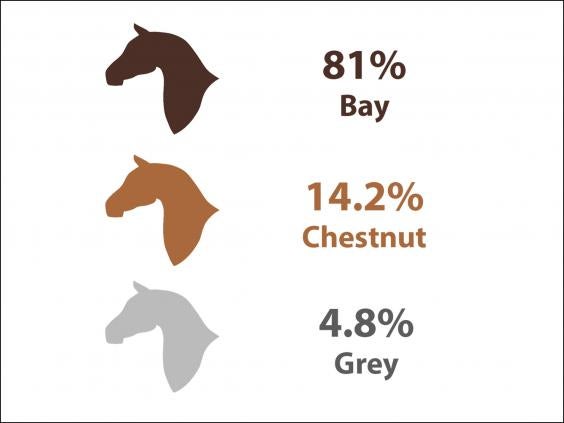 Silks Colours
Green is the colour. 57.1% have had it as either a base or secondary colour on their jockey's silks as they beat their rivals to the finish line. Yellow complements the colour of envy very nicely and it features on a third of our winners.
This year's all-green: Dolatulo (66/1)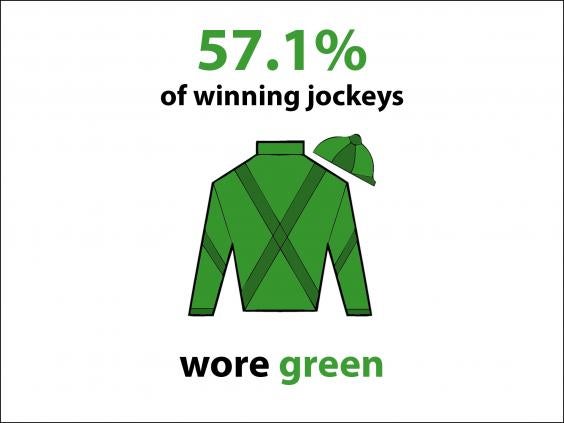 Silks Patterns
The numbers also suggest that, when it comes to the jockey's dress sense, it's best to play it safe. A plain torso has ridden to victory six times since 1994 and plain sleeves were seen on 12 of our winners, meaning that 85.7% of them crossed the line while keeping things sartorially simple.
If you're a stickler for a pretty pattern though, stars have featured on five winners (23.8%), four have had vertical stripes (19%) and three have had a chequered design (14.3%).
This year's best all-plain silks: Court by Surprise (50/1)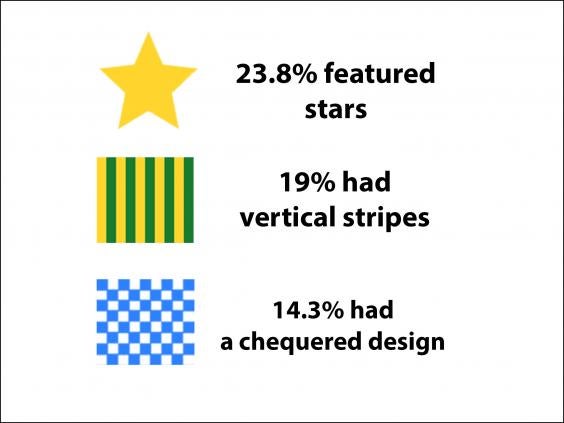 Source:

https://www.myvouchercodes.co.uk
Reuse content