The Grand National is often likened more to a lottery than a horse race.
With 30 fences over a 4 miles and 3½ furlongs course, there are ample opportunities for favourite to fall and outsiders to triumph. In the past century five 100/1 shots have been victorious over the famous hurdles.
So do the favourites ever come good? With a quarter of the adult population expected to have a flutter on Saturday's race, it's a question many will be asking.
Here, we take a look back over the last 20 years to see where the favourites won.
2014: Double Seven 10-1 - Third, Teaforthree 10-1 - unseated rider 15th
2013: Seabass 11-2 - 13th
2012: Seabass 8-1 - Third, Shakalakaboomboom 8-1 - Ninth
2011: The Midnight Club 15-2 - Sixth
2010: DON'T PUSH IT 10-1 - WON, Big Fella Thanks 10-1 - Fourth
2009: Butler's Cabin 7-1 - Seventh
2008: COMPLY OR DIE 7-1 - WON, Cloudy Lane 7-1 - Sixth
2007: Point Barrow 8-1 - Fell 1st, Joes Edge 8-1 - Pulled before 20th, Monkerhostin 8-1 - Refused 7th
2006: Hedgehunter 5-1 - Second. Clan Royal 5-1 - Third
2005: HEDGEHUNTER 7-1 - WON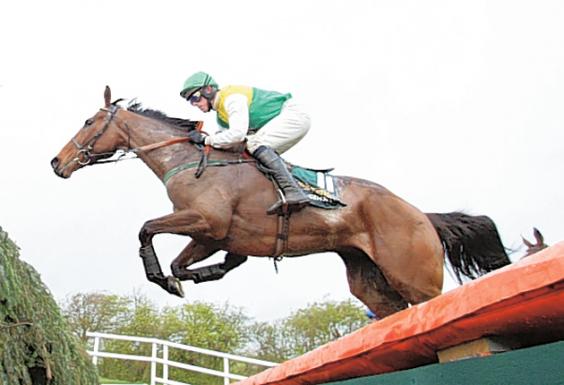 2004: Clan Royal 10-1 - Second, Bindaree 10-1 - Unseated rider 6th, Joss Naylor 10-1 - Pulled up before 19th, Jurancon II 10-1 - Fell 4th
2003: Shotgun Willy 7-1 - Pulled up after 21st
2002: Blowing Wind 8-1 - 3rd
2001: Edmond 10-1 - Fell at the Chair (15th). Inis Cara 10-1 - Fell 4th, Moral Support 10-1 - Hampered and refused first Canal Turn (8th)
2000: Dark Stranger 9-1 - Unseated rider 3rd
1999: Fiddling The Facts 6-1 - Fell second Becher's (22nd)
1998: EARTH SUMMIT 7-1 - WON
1997: Go Ballistic 7-1 - Pulled up 29th
1996: ROUGH QUEST 7-1 - WON
1995: Master Oats 5-1 - 7th
1994: Moorcroft Boy 5-1 - 3rd
Reuse content