Although racing is a truly International sport, our media can ignore those aspects on occasion but I am here in Singapore to make sure that is not the case this coming weekend, with British and Irish runners my "excuse" if one were needed?
A full race card is headed by the two Group One events, the Singapore Airlines International Cup over a distance of a mile and a quarter, and the Krisflyer Sprint over six furlongs, one leg of the Global Sprint Challenge.  With prize money of about £1.5 million and £500,000 respectively, they attract the best of the Asian challengers plus the odd sprinkling of Europeans going pot hunting and an American or two, perhaps in the mistaken belief that the racing is of a lower standard.
Unlike most British races, both of last year's winners are back to defend their titles (the breeding industry seems less relevant here, so the colts are gelded and race as long as they are capable), and both Military Attack and Lucky Nine seem certain to go close for their Hong Kong trainers, though it may not be quite that simple by the time they surge over the finishing line.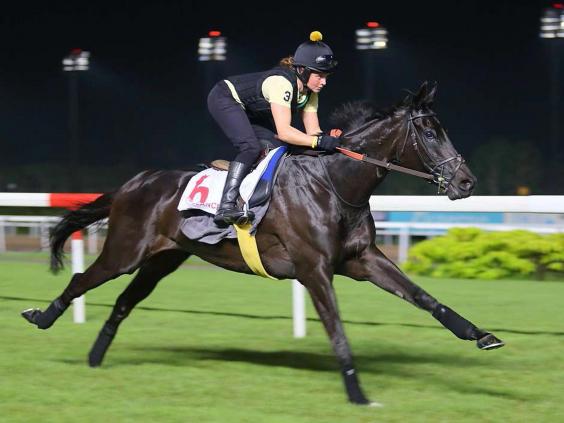 Thursday lunchtime saw the Barrier Draw where the stalls were allocated, and poor Military Attack was drawn ten, which is far higher than connections would have preferred. Trainer John Moore put a brave face on things and does, on all known form, have the best horse in the race by some margin, but the stall is a serious disadvantage, as he is hardly renowned for pinging the gates, which when added to a touch of reluctance in his morning work (he looks like he may have had enough for the moment), means it will take a richer or braver man than me to snap up the 6/4 currently on offer about his chances.
That said, I have struggled to find a realistic alternative other than stable mate Dan Excel who finished second last year from the same draw in the one stall and is worthy of consideration. The European challengers drew a mixed bag to be honest, with Jane Chapple-Hyam pretty happy with the three stall of Mull Of Killough who looks to make a place after a highly respectable fifth last season, Side Glance doing well enough in the seven stall for Andrew Balding and looking sure to run his usual consistent race, though Pascal Bary seemed less pleased with the eleven draw for French raider Smoking Sun – and all three look to need to improve to get in the mix up at the business end.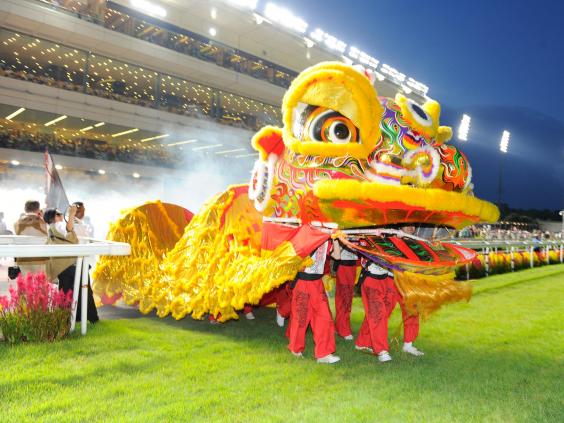 As you can imagine, many feel the draw to be even more relevant in the six furlong dash, and again the pre-race favourite had no luck as Dubai Golden Shaheen winner Sterling City drew ten of ten, but whether that is enough to stop him is the big question on everybody's lips here. Trained by John Moore, who clearly has a ridiculously strong team, I read his form as a couple of lengths better than anything else in the race, so "all" we need to decide is whether the coffin box draw costs him more or less than that? 
Personally, I think he may be good enough if the race pans out to his liking, (he may have to drop in behind and hope for a gap to arrive when needed), and he will probably carry my money on the day, but what of our challengers chances? Jonathan Geake seemed pleased enough with the one stall for Medicean Man but in all honesty he looks a long way behind the class normally needed to win this race, while Balmont Mast may carry the hopes of Ireland here, but had his chances dented with a wide draw in barrier nine.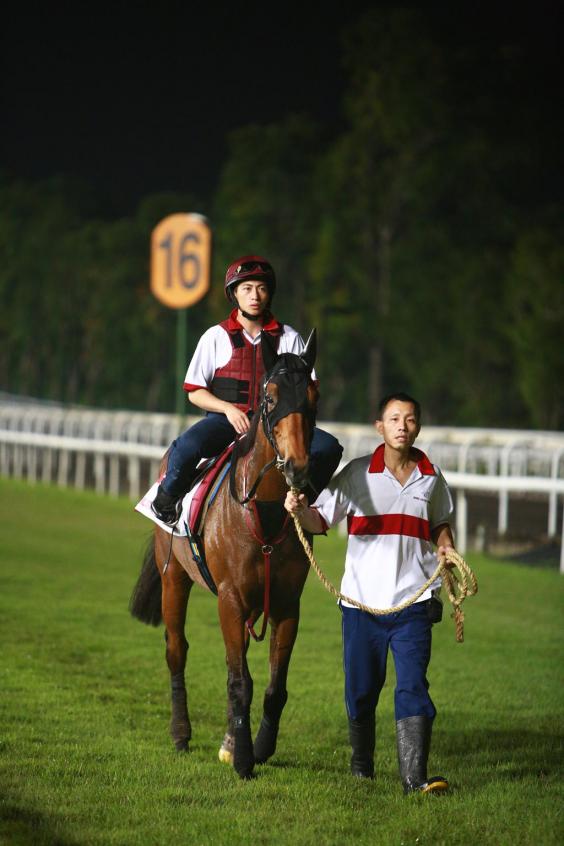 Trainer's daughter Sarah Lynam couldn't hide her disappointment, which may well tell a tale in itself – with a perfect draw they may have had a hope but I suspect they are now fighting for a place at best.
In conclusion, the Singapore Turf Club know how to put on a show, and the racing, entertainment, atmosphere and whole package will no doubt run seamlessly as always, with top quality racing in a spectacular venue.  What more can a racing fan possibly ask for apart from a winner or two (Military Attack and Sterling City for me when the chips are down), though I would be delighted to leave with egg on my face if a European wins – I just cannot see it happening this season.
Reuse content