England may be in bits ahead of their latest Six Nations adventure on the dangerous side of the River Severn but the head coach, Stuart Lancaster, and his captain Chris Robshaw spent much of Wednesday arguing that the remaining pieces can still stack up when the serious business kicks in at the Millennium Stadium a week Friday.
"We back ourselves to get the best out of the players we have available to us," said Lancaster, refusing to feel sorry for himself in the face of daily outbreaks of medical misery.
His opposite number, the Wales boss Warren Gatland, agreed on that much, at least. There have been times in the past when the former All Black hooker, every bit as ruthlessly competitive as his background indicates, would have looked at England's internal issues and delivered a comic one-liner on the subject. But as the Six Nations window opened with its annual jamboree in the heart of one of London's swankier postcodes – the Hurlingham Club in SW6 is not exactly food-bank territory – he decided that discretion was the better part of irony.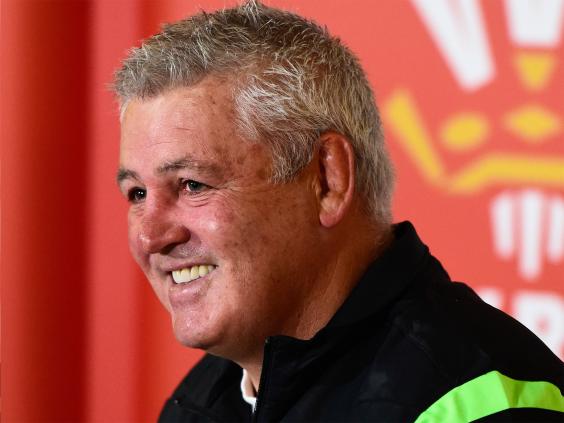 "It doesn't matter what team England put out," he responded when asked whether his own squad, pretty much injury-free now that the new tight-head prop Samson Lee is expected to be fit for the big game, could conceivably lose against opponents expected to travel at half-strength or weaker.
"We saw that back in the summer when they went to New Zealand, put out a completely different team from the familiar one and played extremely well. The challenge for us is to make sure all this England injury stuff doesn't become a distraction, with so many people talking us up."
Which was not to say that Gatland was in overly sympathetic mood. "We had a lot of injuries ourselves last year: if you look at the 2014 tournament, England made three changes over the course of it and we made 18," he pointed out. "We happen to be lucky at the moment, but England still have options and can play certain types of games. They have a strong forward pack, so they can put the ball in the corners and pressure you. Alternatively, they can move the ball. It's a part of coaching to deal with the peaks and troughs, but they're always going to be a quality side."
If Lancaster was pressed on all sides for injury updates, Gatland opened up on a different kind of problem: his selection dilemma on the wing.
Alex Cuthbert of Cardiff Blues and Liam Williams of Scarlets were the wide men last time out, when Wales beat the Springboks in November, but Cuthbert is deeply unsettled – the Lions Test player is refusing to commit himself to rugby life in his homeland by signing a joint union-regional contract – while Williams has been struggling for fitness. And then there is George North, a big beast back in the international jungle and hungry for a starting place.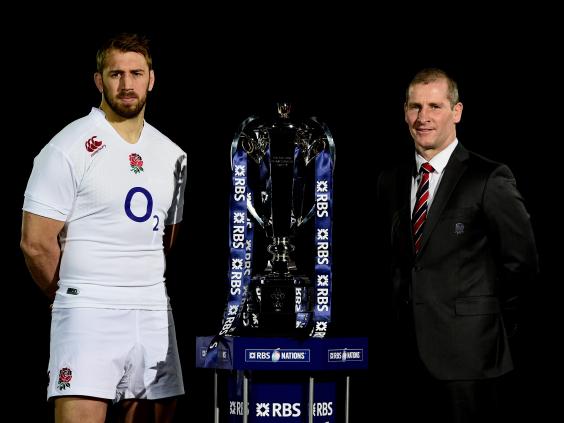 "We have the same issues with George as Northampton have with him," the coach said, unexpectedly sharply. "We want to see him getting more touches on the ball, because when he does that he's dangerous. We'll have to see how it goes in training, because if you're a player who has started a game against South Africa and beaten them, it's difficult to be dropped."
Lancaster is not wrestling with this kind of quandary; in most areas of the red-rose side, the decisions look like being made by the doctors rather than the coaching panel. But while the Millennium Stadium is not obviously a great place for a broken England team to be heading, bearing in mind the record defeat they suffered on their last visit in 2013, the coach insists that confidence levels are high.
"I don't detect any dip in belief," Lancaster said. "After the autumn internationals in November, our overriding emotion was one of frustration because we hadn't delivered to the highest level against New Zealand or South Africa.
"But then, when I reflect on our final game against Australia and think about the quality of our performance, I see it as a significant win for us. We played well that day."
The coach will attend tomorrow's second-string England Saxons match with the Irish Wolfhounds in Cork, and it is not beyond the realms of possibility that headline performers will be immediately drafted into the training squad for Wales.
"It's the strongest Saxons team we've put out and I've told them that they're all in with a chance of Six Nations and World Cup selection," Lancaster said.
Even so, there is precisely zero chance of the cross-code convert Sam Burgess threatening the programme-printing process for the Wales game. Burgess is expected to start in the Saxons midfield, but the head coach said: "The game in Cardiff is too soon. Apart from anything else, we have to give the centres in the senior squad – Billy Twelvetrees, Luther Burrell, Jonathan Joseph – a sense of the confidence we have in them."
It may have been just about the most disappointing news Gatland received all day. He may be an honorary Welshman, but he hails from silver-fern country and understands precisely how difficult it is to make the transition from league to union.
As he said just recently: "If anyone thinks it's easy, they should ask Sonny Bill Williams. It took him years, not weeks."
Reuse content