Rugby is a human activity, not a branch of science, so statistics will never give us the full story, no matter what the number crunchers would have you believe.
Yet there are times when it is possible to draw conclusions by doing the maths, and last week's England-New Zealand game at Twickenham was a prime example.
The All Blacks made 200-plus passes over the 80 minutes, more than twice as many as their opponents. If you want to know why the world champions won, you have a reason right there.
As it was the same story over the Severn, where the Wallabies maintained their supremacy over Wales, it's fair to suggest that we're witnessing a trend here – one that has serious implications for next year's World Cup. Every national coach says he wants his side to play with width and tempo, but the way I see it the southern hemisphere touring teams are the ones walking the walk by making the ball do the work.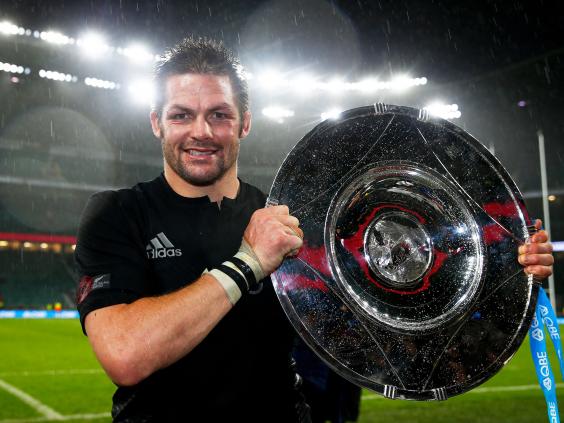 England can spin their latest defeat any way they like: I thought they were outclassed in important aspects of the game, not least in the art of ball transference on the gain line. The All Black forwards were brilliant at producing what Steve Hansen, their coach, likes to call "lightning-quick ball" – the kind of possession that allows people to play with their heads up – and keeping England on the back foot with wonderfully precise tip-on passes close to contact.
There was nothing revolutionary about it: Pierre Villepreux, the great French coach, understood the potential of this style of rugby back in the 1970s when he first spoke about "walls and doors" – the difference between a player running smack into a couple of defenders, and a player wrong-footing those defenders with a simple draw-and-pass manoeuvre in the narrow channel.
Likewise, the fact that New Zealand played so beautifully around the edges, even when the heavens opened, hardly came as a shock: they are, after all, the real deal. What worried me about England was an absence of ambition in this area.
It seems to me that there's a gulf in philosophy, as well as in skill set. The question is how England respond, especially to the first of those points of difference – something that can be addressed with some bold thinking. If they bury their heads in the sand now, they'll regret it when the big show comes to town in 2015. If they learn the lesson and act on it, they will at least be in a position to crack on. My advice to them is pretty straightforward: start by counting the passes. What happened to them last Saturday wasn't an accident.
It is possible to argue that today's game means more to England than it does to South Africa: they are the home side, and back-to-back defeats in your own backyard would be extremely painful at this stage of the World Cup cycle. But the Springboks will be mightily hacked off by their defeat in Dublin, where they had their pants pulled down tactically by a clever Irish side who played cat and mouse with them at the line-out, defended magnificently and caught them napping all over the field. A response is guaranteed.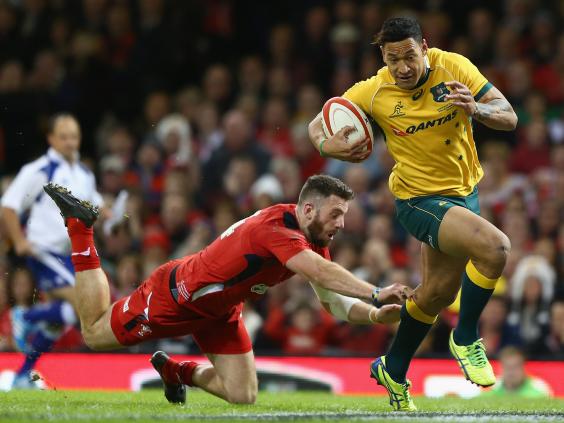 The question surrounds the precise kind of response. In the past, the Springboks have reverted to type in the belief that if you reduce the contest to an arm-wrestle, the toughest guy wins. If they come to Twickenham feeling that their backs are against the wall, their physicality will be off the scale. But if they feel they underestimated Ireland and suffered a blip as a consequence, they may just stick with the more expansive, adventurous game we saw from them in the summer.
Either way, they will pose a significant threat, even though their exciting young outside-half, Handré Pollard, has been dropped to the bench. I'll be interested to see how he contributes as an impact player, because to my eye he's a real piece of work. He reminds me of the American football player Tim Tebow, a natural running back blessed with skills that allow him to play quarterback. Like Tebow, the Springbok has the potential to reinvent his role. If he really kicks on, he could be the prototype for future generations of No 10s.
I'd like to show some Aussie solidarity by congratulating Michael Cheika on his first Test victory as Wallaby coach. I mean no disrespect to any of his recent predecessors when I say that the men in green and gold are a different proposition under Michael: a team of big, powerful athletes who come armed with a positive mindset and a determination to play some eye-catching footy. Remember who they're up against in next year's World Cup pool stage? England and Wales.
Reuse content