Four years have passed since the Big Bad Wolf left his coaching job at Gloucester – "by mutual consent", as the euphemistic saying has it – and took on a broadcasting role in Rupert Murdoch's parallel universe, where he promptly ate every other rugby analyst for breakfast, lunch and dinner. Yet listening to Dean Ryan unravel some arcane mystery of the union game with a few well-chosen words was a bitter-sweet experience, like hearing Sinatra sing karaoke.
Better, surely, that he should have been dispensing enlightenment and sharing ideas with 35 professional players on the training field rather than with one man and his dog in satellite land. Did this not dawn on him at the time? "No," he says, bluntly. "Quite genuinely, I never thought I'd come back into coaching. After the first couple of years out, I found wasn't waiting for offers any more. I went to see a couple of clubs, but I was no longer confident that the people involved wanted to do the job properly. And that being the case, I didn't want to put my family through the cycle of being a Premiership rugby director, which is like being in a washing machine.
"I really enjoyed my 'other' job, to the extent that I reached the stage when I KNEW I wasn't going back. I'd tested my feelings on the subject and I'd found that I was able to say 'no'. The broadcasting changed me, I think; it gave me a different perspective on rugby. For someone who, in the heat of the moment, had had his share of issues with referees, I didn't see a referee decide a game in four years. It's the emotional involvement, isn't it? You can't watch your son play and stay objective: you're either too soft on him or too hard. It's the same with your team. On television, it's different. You can drive home and have a beer after watching a game without caring who won or lost. That was a good feeling."
So how does he explain himself, now he has accepted the challenge of giving Worcester, the most anonymous of Premiership clubs, a personality? Why did he find the Midlanders impossible to turn down when he had already rejected approaches from the likes of Wasps, where he had played so much of his rugby and forged his own identity? What persuaded him to return to something he was sure he had left behind?
"The two things that never changed were my love of competing and my love of coaching," he says. "If there was no money in the game, I'd happily stand in the middle of a field and tell 15 blokes what they should be doing. So it wasn't that I was hiding away from competing: I'd competed all my life and the hole it left was a big one to fill. It was just that I didn't miss all the other stuff you get involved in, the treadmill stuff that drains your enthusiasm. I certainly didn't miss the feeling of losing confidence in people.
 "That happened to me at Gloucester. The reasons have never been aired and they never will be: suffice to say that in the end, I didn't think people were being open with me. I felt I was carrying the can. I'd been there eight years, from that first season working with Nigel Melville, when we finished top by 15 points. We went on to finish top three or four times, yet ultimately, there were those at Kingsholm who made it all about the last two months I was there."
Worcester, he says, found a way of restoring his confidence in people and their motives. He had a series of discussions with the chairman Cecil Duckworth and a number of other board members and the outcome was a positive change of attitude towards the internal workings of club rugby at professional level. In short, he found he was asking new questions – not of Duckworth, but of himself.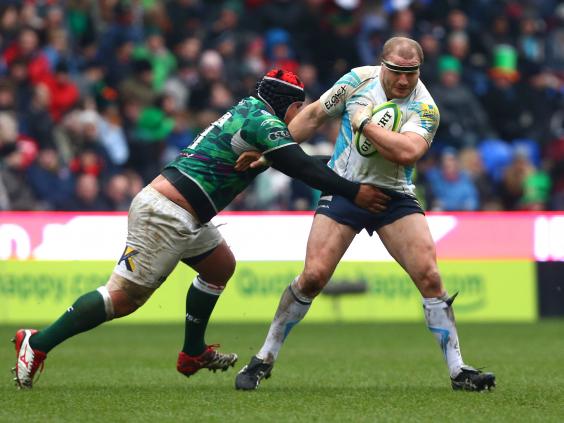 "Instead of asking 'why would I go back?', those discussions forced me to ask myself the opposite," he recalls. "Suddenly, it was a case of 'why wouldn't I?'. And that started eating at me, because the next question had to be: 'Can you do it?' I couldn't get that out of my head, because the thought of some other bugger coming in and making a success of it…that prospect didn't sit comfortably with me at all. So here I am."
When Ryan looks around him at Sixways, he sees an energetic, thriving rugby-based business where everything is right expect the rugby. It was the Worcester board's acceptance of the need for a long-term, root-and-branch overhaul of the playing side – a fresh approach to recruitment, player development and succession planning – that proved critical. Ryan was tired of telling potential employers up and down the country that their problems were fundamental rather than superficial and failing to drive the message home. "These people seem to think that if I fix their line-out for them, everything will be fine," he said a couple of years ago, after rejecting another offer. "I can't work on that basis. They're not for real."
Reality at Sixways could be uncomfortable in the short term, for Ryan is determined to continue telling it as it is. "I can't pretend this club is anything other than what it's been for the last seven or eight years," he says. "We're not the biggest squad. Fact. We're not the strongest squad. Fact. We have a lot of committed players who are working really hard and that's a good place to start, but while I can't fault the passion around the place, small squads like ours get compromised over the course of a season. We don't have 35 great players. Instead, we have a lot of youngsters around a core group, and as that core group will get bumped around, there will be some academy lads who will have to accept the responsibility and the accountability of playing in the Premiership.
"A big part of the problem is that to all intents and purposes, the academy here has been switched off. All Worcester have done in recent seasons is worry about the next 12 months: they've spent nine years trying to avoid relegation and as a result, they're in the same place they were in nine years ago. If you spend your time shitting yourself about going down, how does a talented 19-year-old centre get a game? He doesn't.
"A lot of the best players produced here - Dylan Hartley, Tom Wood, Matt Kvesic, Miles Benjamin, Graham Kitchener – have moved on, because no one has managed to sell the club as a place of opportunity. And while I agree that we can't lose another Kvesic (the freshly-capped England flanker who moved to Gloucester during the summer), what concerns me even more is that we currently don't have a Kvesic to lose. Why? Because the rugby side of the business isn't in the right place. We don't have anyone playing for England in the older age groups. Our point of contact now is right down with the Under-16s.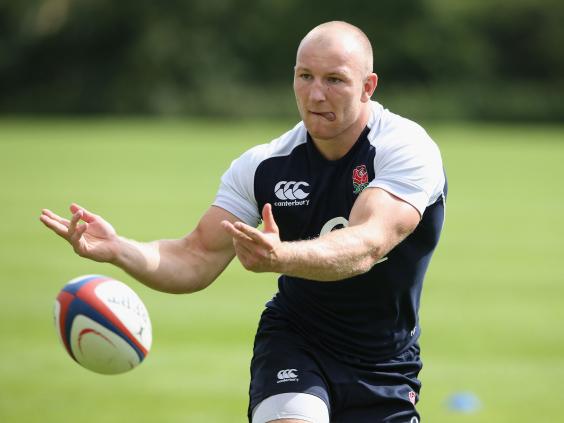 "I'm here to put my reputation and my relationships in rugby on the line to persuade gifted young players that this is a place where they will improve. We're five, six, seven years away from where the best are in terms of player development, but if we continue to panic we'll compromise our efforts to be where we need to be in a few years' time.
"When people ask me if we might finish in the top six this season and qualify for Europe, I say: 'Look at the existing top six and their squads, and there's your answer.' I believe I can maximise what we have here at the moment, but it's about more than that. At the moment, we have 10,000 people coming along to Sixways to watch team who are 11th out of 12. That's something to build on. Imagine what it would be like here if we were in the top half of the table. The place would be rocking."
On balance, then, it is reasonable to assume that Ryan is not banking on an opening-day victory at Leicester tomorrow. The Tigers are the reigning champions, they never lose at Welford Road and Worcester virtually never win away from home. It's a write-off, surely.
"Actually," he says, rediscovering the competitive animal in himself, "I think we have a chance. We'll have to be at our best and they'll have to take us for granted, but that happens all the time in rugby." Hope springs eternal, even in the least romantic of breasts.
Reuse content