New Zealand fly-half Nick Evans will end his Harlequins contract a year early to retire from rugby union after deciding to hang up his boots at the end of the season, with the All Black the latest in a number of high-profile names that will call time on their careers this summer.
36-year-old Evans joins the likes of Matt Giteau, Marcos Ayerza, Mike Phillips and most recently Drew Mitchell in announcing their retirement, with Quins happy for Evans to end his playing deal a year earlier than planned in order to begin the next chapter of his life.
The Harlequins director of rugby, John Kingston, described Evans as "legendary" and put him on a pedestal as the greatest player to have had such an impact on the team's performance in Quins' history, while the fly-half admitted that the decision to end his playing career was harder than moving from his homeland to south-west London nine years ago.
"I thought leaving New Zealand was hard, but leaving the game I've played since I was eight years old, and professionally for 17 years, is tough. But when you know, you know," Evans said on Tuesday in a statement.
"This game has taught me everything, showed me things I could never imagine and introduced me to people that are not teammates but family.
"I need to thank the clubs I have represented, the coaches – who have helped shape the player I am today – and the fans, both in New Zealand where it all started, and here in the UK, for their support and cheers.
"I will never be able to express how much representing the All Blacks, and living my childhood dream, meant to me."
On bringing the curtain down on his playing days with Harlequins – his final match set to be the trip to Northampton Saints with Quins all but mathematically out of the semi-final reckoning – Evans added: "I couldn't think of a better shirt and place to finish my career at than Harlequins, I want to thank the Club and fans for making myself and my family feel unbelievably welcome; it has made our time so special.
"Importantly I have to also thank the players for keeping me going over my time here. I am only a little cog in the Harlequins machine and I couldn't have done anything without my mates beside me on the field."
But Kingston did not want to play down Evans' contribution to the Premiership side, and heralded his contribution to the club as up there with the best that that they have ever seen.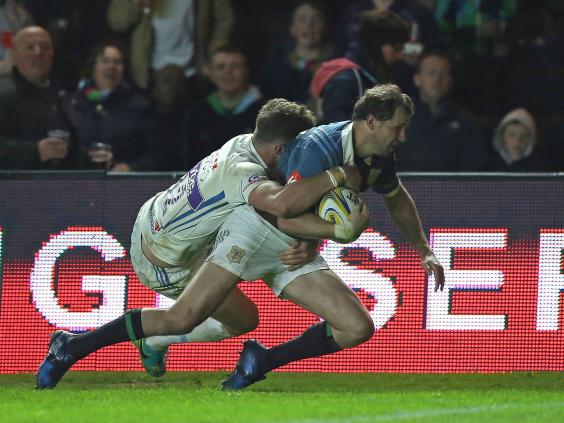 "The word 'legendary' is really over used within the modern sporting world, but in the case of Nick Evans and his rugby playing career at Harlequins, it is the perfect description," Kingston said.
"From the moment he arrived in the summer of 2008, he has been at the forefront of taking the club to heights never experienced before, including being crowned Aviva Premiership Champions in 2012.
"Not only has his on-field play been outstanding, but he has set the ultimate standards of professionalism in everything asked of him during his time here.
"It is a huge statement to make but I genuinely question if any player in the history of the club has had such an impact on team performances."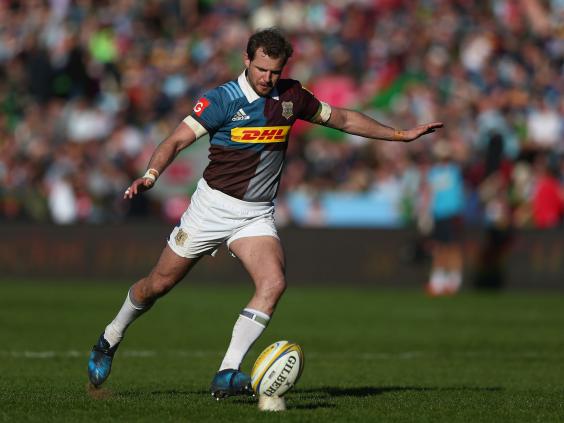 Evans announces his planned retirement after making 206 appearances for the first team, scoring a phenomenal 2,217 points made up of 30 tries, 309 conversions, 476 penalties and seven drop-goals – the low number of drop-goals evidence of his natural attacking style and ability to run with the ball from all areas.
Evans made his All Blacks debut against England back in 2004 after rising through the ranks of North Harbour and the Otago Highlanders, moving to the Auckland Blues for the 2007/08 campaign before heading north to the Premiership where he remains the highest scoring overseas player in its history, with 16 international caps to his name with the last coming in the 2007 Rugby World Cup.
Reuse content