Bath's superstar new recruit Sam Burgess is putting no immediate timescale on when he will be fit to make his eagerly-awaited rugby union debut.
Burgess has arrived in the west country from Australia and was officially paraded to the media at the Recreation Ground on Thursday.
He suffered a fractured cheekbone and eye socket during the opening stages of South Sydney Rabbitohs' NRL Grand Final victory over Canterbury Bulldogs earlier this month, but played on and helped his team to victory.
"Everyone is asking," Burgess told Press Association Sport. "But I really don't know. We will play it by ear.
"I have had quite a lot of work done in my face and the surgeon said to me 'don't be silly'. We will make a smart decision over time with the medical staff here at Bath."
Former rugby league giant Burgess, 25, has agreed a three-year deal with Bath, with initial speculation suggesting that he could start in the 15-a-side code before Christmas.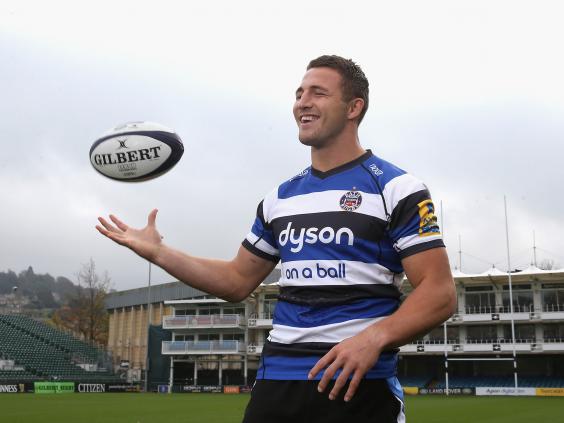 He admits that his current overriding emotion, though, is one of excitement, adding: "It is just sinking in.
"I have only been here just over 24 hours. The club and the staff are fantastic, and I am really looking forward to meeting the team. So far, it has been a cracking experience.
"First and foremost, it is really important for me to knuckle down, slot into the team at Bath and earn the respect of my team-mates here. That's the most important thing.
"Being in a team environment is one of the most powerful things. I am not getting carried away with anything. I understand it is going to take a lot of hard work and a lot of commitment to achieve what I want.
"It is always nice to talk with people who have been in your situation before. I have spoken to Faz (Andy Farrell) a couple of times, but nothing in depth. With the NRL competition in Australia, I was very much into that and didn't want any distractions.
"Jason (Robinson) has been in touch, and I am sure we will sit down and have a chat. These guys are successful people."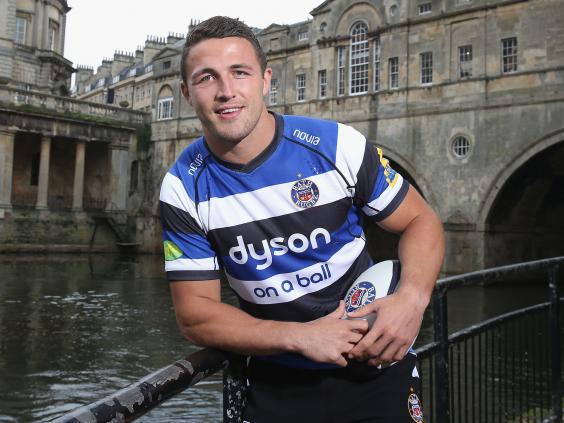 Bath have yet to reveal where they see Burgess fitting into their team, with back-row and midfield both mentioned as possible areas, while he is already being mentioned as an England 2015 World Cup candidate.
"A few areas (positions) have been thrown around," he said. "If I am quite honest, I don't know where I am best suited. Over time, I think that will become clear.
"Nothing is set in stone, and there is no pressure on myself from Mike (Bath head coach Mike Ford) to do anything. I am just going to get in there, knuckle down and do my best.
"It (England selection) is something I have no control over. There are always going to be outside influences that have their opinion. That's part of the game, part of the sport and part of the challenge to ignore what is going on.
"In rugby league in Australia you are scrutinised in fine detail, so I have learnt a lot in five years over there. Hopefully, I can bring that here with me into my new career at Bath.
"Sometimes the greatest challenge of all is beating the outside noise, and once you find the key to that then it is quite easy.
"I am most looking forward to playing at the Recreation Ground. That's the first thing I want to tick off - to run out, play for Bath and give it my all."
PA
Reuse content