Steffon Armitage's reported move to Bath has fallen through after head coach Mike Ford confirmed they will not be signing the Toulon flanker, despite reports on Tuesday morning claiming that the Premiership club were mounting a surprise swoop for the Englishman.
Armitage has been out of the England reckoning since he crossed the channel in 2011, but reports suggested the West Country side were looking to complete a sensational move that would see the two clubs agree a substantial transfer fee as early as Tuesday, and should talks have gone smoothly Armitage could have been a Bath player ahead of the weekend's opening European Champions Cup match against Glasgow.
However, Ford has confirmed that the club failed in their bid to bring Armitage back to England despite club owner Bruce Craig holding talks with Toulon owner Mourad Boudjellal.
"Bruce and Mourad the Toulon president have been chatting away but inevitably it's about finances and we've not been able to cross the line," Ford told Sky Sports. "It's unfortunate, all England and Bath fans alike were excited and we were close to signing a great player which would have helped club and country.
"We tried our very, very best. Bruce came up with a lot of solutions for everybody involved but it has not happened, not for the want of trying. Obviously we are gutted but from a Bath Rugby point-of-view, we still need a player in the back-row and we will still be looking."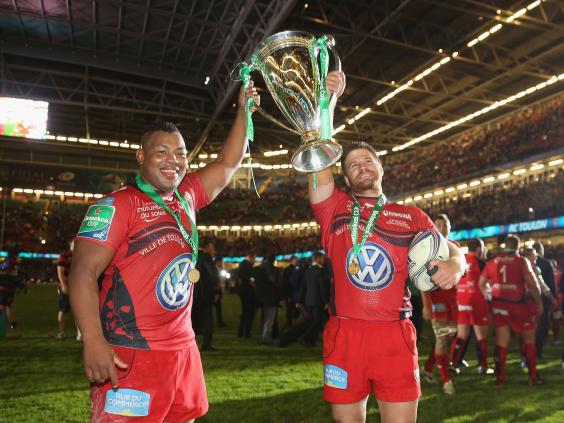 Ford also ruled out any notion of signing Armitage in time for the second round of European Champions Cup group matches next weekend as he said he'd have to be "stupid" to do so.
"If Steff plays for Toulon in the Champions Cup this weekend, I'd be stupid to sign him as he wouldn't be able to play for us," Ford added. "If that happens then it's dead in the water."
Along with Bath, Armitage was linked with a return to former club Saracens, who gave him his Premiership debut back in 2004 at the age of 19.
But Ford confirmed that Armitage had no intention of returning to the Men in Black as he only had eyes for Bath – and for England next year due to his ambitions of playing in the World Cup that now look to have been dashed.
"I spoke to Steff at the weekend and he from his point-of-view he just wanted to come and play for Bath and have a shot at the World Cup," continued former England coach Ford.
"I feel a bit sorry for him that it hasn't happened but that's the way life works sometimes. It is what it is and there was no other club, from what I can see, talking to him."
Reuse content