It's been 12 months of being targeted by the opposition, but for Dan Biggar it's about the next six months, and what he is targeting.
The Wales coach Warren Gatland was last month announced as the man to lead the British and Irish Lions for the second time in 2017 when he will temporarily put his Wales duties to one side to focus on beating the All Blacks in their own back yard. It is arguably rugby's most gruelling tour.
For Biggar, joining him on that tour is his goal and he feels like the experience of playing three Tests in New Zealand this year will give him an edge over fellow No 10 contenders Johnny Sexton, George Ford and Owen Farrell, but he is not expecting any favours from Gatland – and that's the way he wants it.
"With Gats, you know exactly where you're standing," Biggar tells The Independent. "It may be an advantage because he knows more about your strengths but also he knows a couple more of your weaknesses than the English, Irish or Scottish boys.
"We put in a pretty good account of ourselves in the first two Tests [against New Zealand] so we're fully aware of how tough it's going to be, maybe more so than players from the other teams.
"We know what the challenge is as we've just come off the back of it so maybe that will give us an advantage going into selection. But Gats will be switched on and pick who he thinks is the best man for the job, whether he is Welsh or not."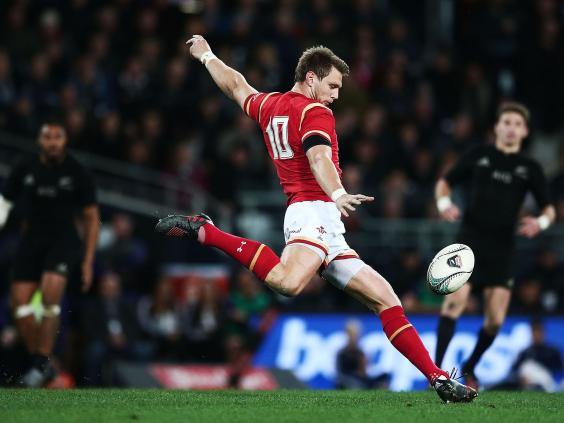 Being the Lions fly-half always comes with certain expectations, but Biggar is fully aware of that. Since the days of Cliff Morgan and Barry John, the occupier of the Welsh No 10 shirt has always been treated with God-like status in Wales, and since announcing himself on the world stage last year, Biggar has been no different.
His performances in the World Cup 12 months ago – most notably his late kick from halfway to snatch a 28-25 win over hosts England – have thrust the normally attention-avoiding Ospreys man into the media spotlight.
"It's flown by. It feels like only last week the World Cup was on. It's been pretty busy, pretty hectic – it's certainly changed things," adds Biggar. "You put yourself in the limelight when you perform in a World Cup because it's more global than anything that you're normally used to."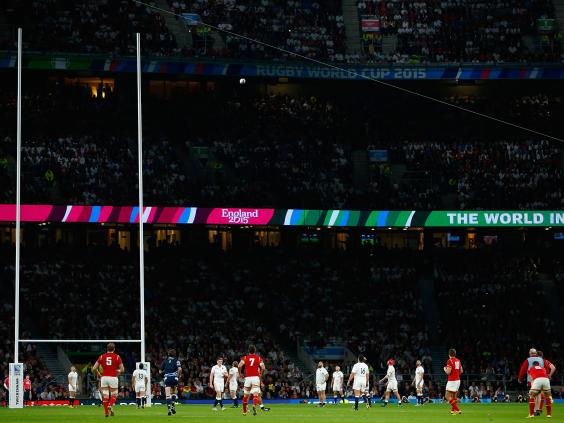 However, where Wales were expected to kick on since, they have stuttered, and so has the 26-year-old. He has found himself the target of not only his critics, but also his opponents who have singled him out for special attention.
"I take it as a little bit of a compliment," said the 48-time capped half-back. "You're seen as a threat to them.
"It's the same as what we do to other teams. If we're playing Ireland we'll target Johnny Sexton. If you're playing England, you want to make George Ford tackle as much as possible.
"When you're good players you're going to get targeted more naturally but I enjoy it, I've never shied away from the physical side of the game and that's something I relish."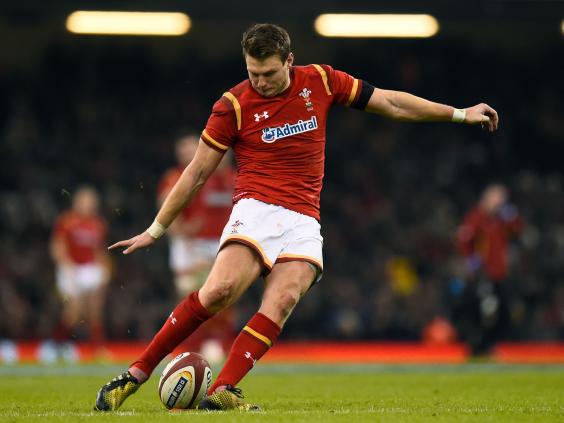 The first part of his six-month plan is tackling the Southern Hemisphere heavyweights with fixtures against Australia and South Africa bookending Wales' autumn international calendar. The World Cup brought the agonising familiarity of defeat against both sides and Biggar is the first to admit that must change.
"Ultimately the record against the Southern Hemisphere isn't good enough, from spectators to coaches to players, we all accept that.
"It's a big autumn for us trying to spin that on its head and build some confidence with a couple of wins. All four games are winnable."
The next six months will be the toughest of the Welshman's career, with the autumn internationals coming before a final pitch for a Lions spot during the Six Nations. But Biggar is never one to shirk a tackle and, as England's 2015 World Cup squad can attest, he doesn't often miss his targets either. 
Dan Biggar is the face of Jacamo's Autumn/Winter16 campaign. All clothing available exclusively from Jacamo, in sizes S to 5XL www.jacamo.co.uk
Reuse content