These are momentous times for Danny Care. The Harlequins scrum-half is adjusting to life as a new dad, and in the next fortnight he and England will discover where they stand in rugby's pecking order as the world's top-ranked teams, New Zealand and South Africa, come to Twickenham.
"I want to be No 9 for England and go to the World Cup and try to win it," says Care. "That's the dream."
Okay, so the chance to dream has been made more unpredictable by the presence of little Blake Jacob in a nearby cot for the past three weeks, although mum Jodie, apparently, has been doing most of the small-hours nappy-changing. "My admiration level for women has gone through the roof," says Care. "I'm so proud of Blake already, and all he does is sleep and cry and poo."
But Care is thrilled to say the new arrival has given him a fresh perspective, and the England head coach, Stuart Lancaster, has seen a change, too, in a player he first worked with more than a decade ago in the Leeds academy.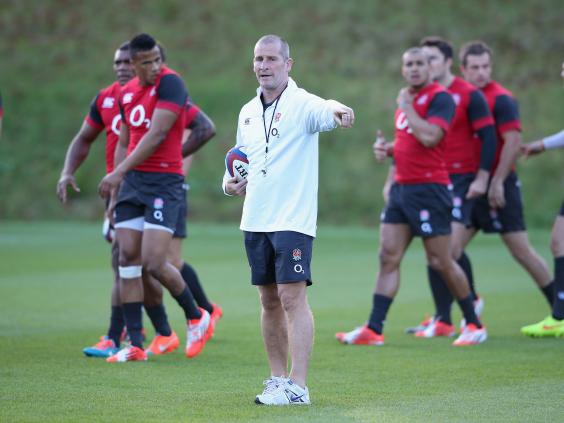 "I said to him, 'Christ, Dan, you're growing up' and he said, 'I think I am'," was how Lancaster put it, with an air of surprise, as he pondered the No 9 selection between Care, Ben Youngs, Richard Wigglesworth and Lee Dickson.
"He had a smile on his face, but I do think he has grown up. In the last year he has begun to learn his role as a leader in the team and what it takes to win in different ways. Previously he thought it was about playing quick, but actually at certain points you have got to kick well, to control the game and be that game-manager. Off the field as well, he is 100 per cent committed to being a good father and a professional rugby player."
This is no idle observation. Care's recent tweets invited the public in to share his news, as did his rock-the-cradle celebration routine after he scored a try against Castres in the European Cup. But the 27-year-old has known the misery of bad publicity. The headlines in early 2012 were not about the happy "Daddy Care"; instead they screamed "Desperate Dan" after three police arrests for drink-related offences. A driving ban and being dropped by Lancaster were the embarrassing sanctions. Faced with maturation or oblivion, Care – who joined Quins from Leeds in 2005 – pulled his multi-coloured socks up.
"To not be picked for your country for your own wrongdoing is a horrible feeling," he says. "Stuart made it clear the door wasn't shut – he just got frustrated, saying, 'I know your potential and you're not fulfilling it'. I worked on my game and took it a lot more seriously.
"Stuart's a coach who you want to play for. I've known him since I was 14 or 15 and I'm still as scared of him now as I was back then. And Conor O'Shea [Quins' director of rugby] was like a second dad to me. He told me to let my rugby do the talking."
Care has always possessed pace and a footballing genius. England under Lancaster's predecessor, Martin Johnson, played him throughout the autumn series of 2008 and the 2010 Six Nations, but the team found their hinge man difficult to read. Now Care has layered control on to his unpredictability. His motivation is fuelled, too, by having missed the 2011 World Cup with a toe injury.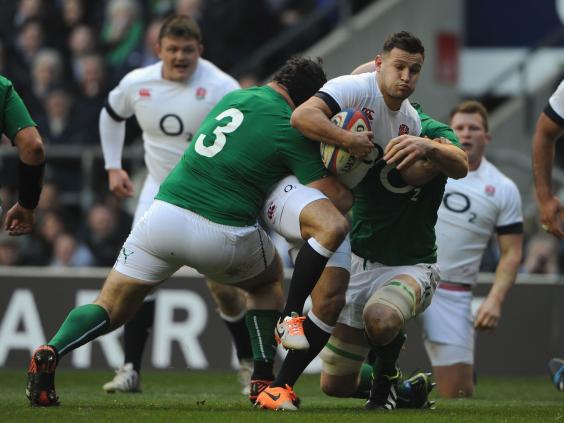 "If there is a centre-field ruck," says Lancaster, "Danny will recognise the wing is up and put the ball in behind. Or there might be a penalty awarded and he will recognise it, and either go to the ref or drop a goal. That's doing the sensible thing. I would have been concerned he wouldn't make it if there had been a continual run of off-field issues, but there haven't been."
England are rated third in the world. On paper, the imminent challenge is the toughest they will face between now and the World Cup next September. The coach points to New Zealand and South Africa being replete with gnarly veterans – Richie McCaw, with 134 caps, is the All Black captain – whereas England's most-capped player is Dylan Hartley on 57; Care has 48 caps.
"We are being thrown in the deep end – they are the best team in the world, " says Care, thinking of New Zealand's record of 41 wins and two draws in their past 45 matches before yesterday's meeting with the USA. "But we beat them a couple of years ago, and South Africa beat them not long ago [27-25 in Johannesburg last month]. So they're not invincible.
"The Twickenham factor gives us that extra edge. If we can stop their momentum, the gaps close up a little bit. We need to consistently make the right decision." And, maybe baby, he will get to reprise that try celebration? "That would be nice," says Care, with another smile.
Reuse content